The Internal Comms Podcast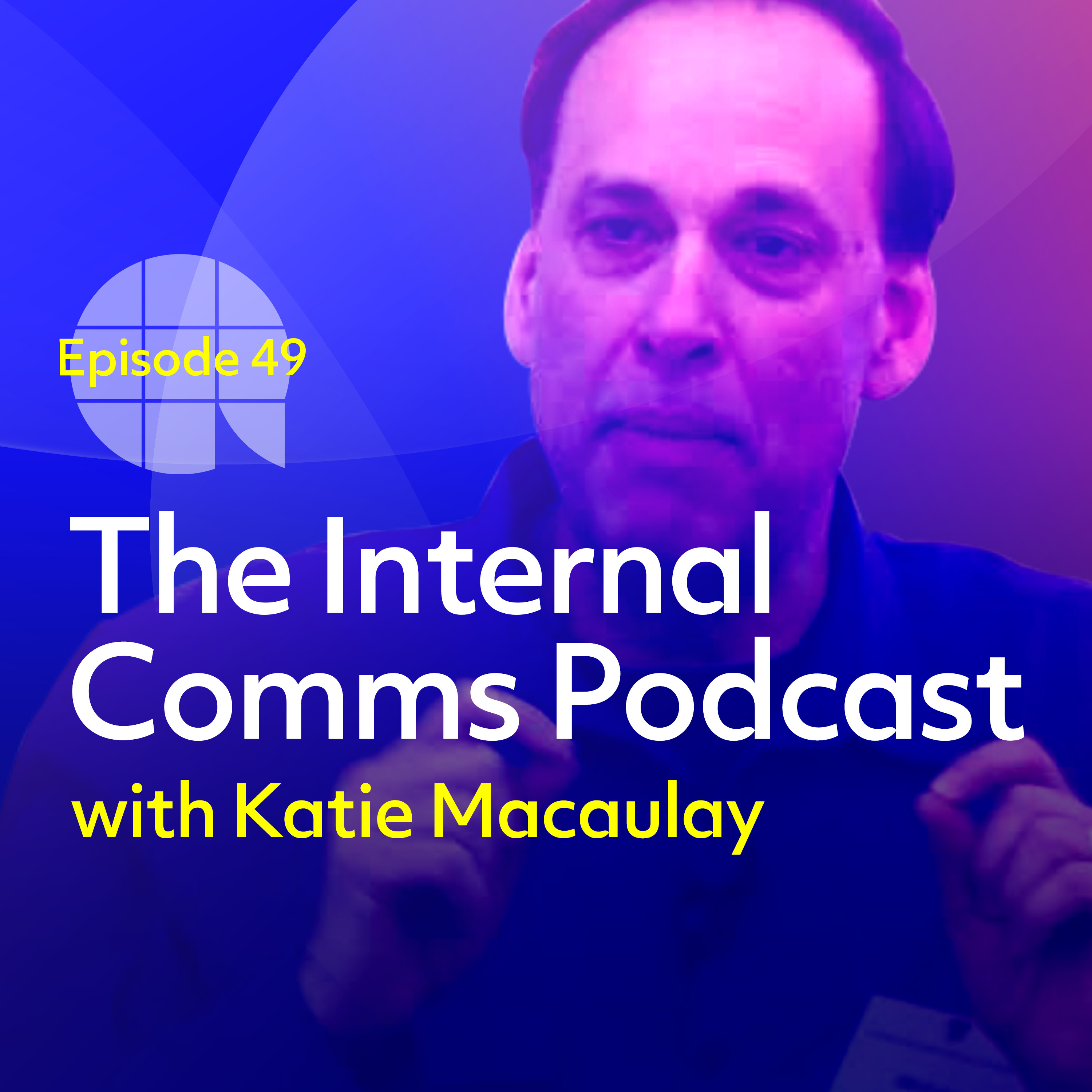 Episode 49 – Engagement: how it started, how it's going
In this first episode of season 6 of The Internal Comms Podcast, host Katie Macaulay talks to the father of employee engagement, organisational psychologist Professor William Kahn.
With the publication of his paper 'Psychological conditions of personal engagement and disengagement at work' in 1990, the concept of engagement at work was born. Now a professor of management and organisations at Boston University's Questrom School of Business, his vast array of academic research explores the relationship between individuals and organisations.
In this fascinating conversation, William explains the conditions needed to drive meaningful engagement, and unpacks the differences between 'personal' and 'employee' engagement.
He also dives into what organisations truly want when they talk about engagement and speaks about the danger of not allowing people the space to have chaotic conversations. True engagement – he says – is messy, and without an emphasis on workplace relationships, communications professionals are missing the point.
If you have any thoughts or comments on this episode, please share them using the hashtag #TheICPodcast. And make sure you're following us @abthinks
Jump to
Dinner party intro: on what it means to be an organisational psychologist [05:33]
People are sophisticated: considering our capacity to make real choices about how much of ourselves we bring to work [08:08]
Psychological conditions: how the three states of availability, safety and meaningfulness drive engagement [10:56]
Purpose matters: why people are drawn to mission statements [13:54]
Promoting diversity: how psychological safety can create the right conditions for people on the margins to speak up [17:23]
Shift of intention: how the desire to measure engagement shifted the focus from the 'personal' to the 'organisational' perspective [19:49]
Why organisations don't want true 'messy' engagement [26:03]
Activism in the workplace: how the lack of access to real conversations in the workplace encourages people to be adversarial [28:33]
The essence of engagement: on the importance of workplace relationships [30:34]
What Zoom has taught us about making our own choices [33:55]
Advice for communicators: why engagement happens when people are creating something together [35:31]
Quickfire questions [41:22]
Links from this episode
Recent episodes