The men and women on the frontline of organisations – public and private – are providing society with a lifeline in this crisis. Their hard work, dedication and sacrifice are being recognised and valued like never before.
Leaders are putting their people first. Indeed, some are saying a new breed of servant-leader might emerge from this crisis with the humility, understanding and foresight to always put their frontline first.
AB was established in 1964 to help organisations communicate with people at the sharp end. Train operators, refuse collectors, postal workers and those on the factory and shop floor – for us, these people have always been 'key workers'.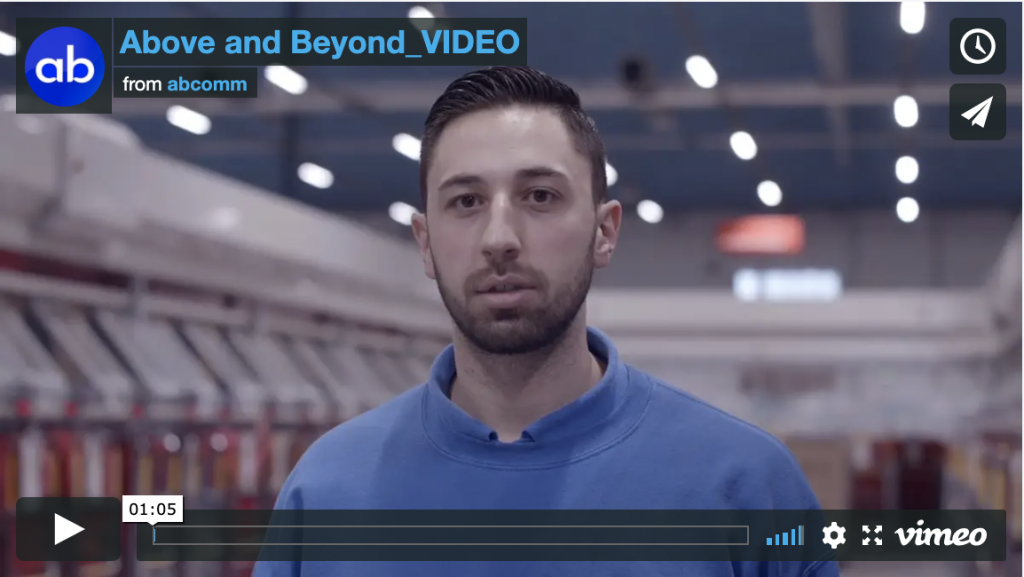 Over the past 56 years, we have seen a dramatic change to the way organisations communicate with their frontline employees. There has been a revolution in thinking, technology and approach. We have moved from cascade to conversation.
However, there are still unique challenges to overcome. Large, dispersed workforces often have limited access to digital and face-to-face channels. Many feel physically and emotionally remote from the centre of decision-making and influence. The opportunity to be heard – to take part in a meaningful and productive dialogue – is too often restricted to 'speak up' channels and feedback surveys.


To help communicators in this crisis, we have distilled more than five decades of knowledge and expertise into 15 recommendations for improving frontline communications during this crisis.
Don't assume– avoid making assumptions about what you think your frontline employees want to see and hear during this crisis and beyond. Instead, ask them. We are passionate proponents of research – from large-scale audits to swift pulse checks – there is a listening solution for every organisation, even in this crisis.
Share the numbers– our research shows leaders and senior communicators consistently underestimate the interest frontline employees have in business strategy, financial performance and the competitive marketplace. While heart-warming, pride-building stories are important, employees also want to know how this crisis is impacting your organisation's bottom-line and plans for the future.
Clarify your purpose– a decade ago, Simon Sinekhelped us understand the importance of 'why?' – the reason your organisation exists beyond making money. How does it serve society and help make the world a better place? The current crisis may have crystallised the purpose of your organisation. Many organisations now have new, emotive stories that underscore their purpose. Don't allow these stories to go untold.
It's never one audience– your frontline workforce is not one audience. Use data and research to create a segmentation model based on demographic and psychographic insight. Effective communication makes us all feel known and understood.
Mind your language– use words and phrases commonly used by your workforce. Long words and complex jargon never sound clever. They simply inhibit understanding. Instead, the best writers and communicators distil complex ideas into their simplest form. Don't believe us? Imagine a marriage proposal in corporate vernacular.
Tell better stories– no one ever read their child bedtime content. We love and remember stories – and our frontline knows thousands. The answer lies in how, where and when you ask for them. Here are eight waysto tell a better story.
Satisfaction is not effectiveness– when measuring the success of your frontline comms, never confuse satisfaction with effectiveness. Set tangible smart objectives for your content and channels linked to business outcomes. For help with measurement, download our free Good Thinking Guide No.2.
Gain permission– we believe frontline communication is shifting from interruption to permission – content that is anticipated, relevant and personal. This requires a deep understanding of audience needs, plus an approach to targeting and distributing content that borrows heavily from our peers in marketing. As the marketing guru Seth Godin writes: "Selling to people who actually want to hear from you is more effective than interrupting strangers who don't." Read more about our predictions for the future of internal comms here.
Don't make everyone your audience– a deep, meaningful connection with a small group of frontline employees is vastly more valuable than being instantly forgotten by everyone.
Make the method a message– those who listen harder, learn more. Communication champions, editorial panels and shadow boardsprovide in-person feedback. We then use social listening tools to gather insight from data. Qualitative research also as its place. Done well, the method is a message. The process makes people feel heard and understood. Conversely, if you don't want to know, don't ask. This only raises expectations that will never be met.
Social is a behaviour, not a tool– many organisations are striving to launch social channels and platforms. But our starting point is to think of social as a behaviour, not a tool. If no one is commenting on your CEO's blog, ask yourself when the CEO last commented on someone else's blog or even liked a post.
Your audience can't read your mind– your frontline employees are busy. They do not know your intentions as a communications team unless you share them. State the purpose and objectives of your channels and content. Don't hide your comms strategy in a bottom draw – this only leaves others to guess your goals.
You don't have a strategy? You're not alone. Researchsuggests 45% of IC teams do not have a long-term strategy or vision. If you need helping writing your plan, take a look at How to Write a Communications strategy – available here as a free download.
Be of service– this crisis is putting tremendous strain on frontline teams. Show you value their time and attention by stating upfront how long your communications will take to read. Be of service – provide 'what you may have missed' roundups. Cover the headlines in a 90-second video. Here's a great example from PayPal.
Collapse the wall– this crisis is throwing the external spotlight on your frontline. The public has new-found appreciation of their importance and hard work. Even before the crisis the Edelman Trust Barometerwas telling us our technical experts and regular employees make the most credible company spokespeople. AB's research report, When Two Worlds Collide (available here as a free download) shows how internal and external communicators are forging closer bonds. This crisis presents renewed opportunity to join forces and communicate from the inside out.