Are you in an internal comms team of one? Many are, and it can be a lonely place when...

Communications Leaders Survey 2022/23
What's keeping communications leaders up at night? And what do they see as the big opportunities? We surveyed them to find out.

Acid Test
Download your free guide to Acid Test. It explains more about this unique knowledge audit and includes case studies and client testimonials.

When two worlds collide
Are we exploiting the benefits of the closer union of internal and external communications? We surveyed the IC community to find out.

Good thinking Guide No. 1
Make a positive impact from day one in your new job in internal communications. Need some ideas? Our booklet has 22 of them.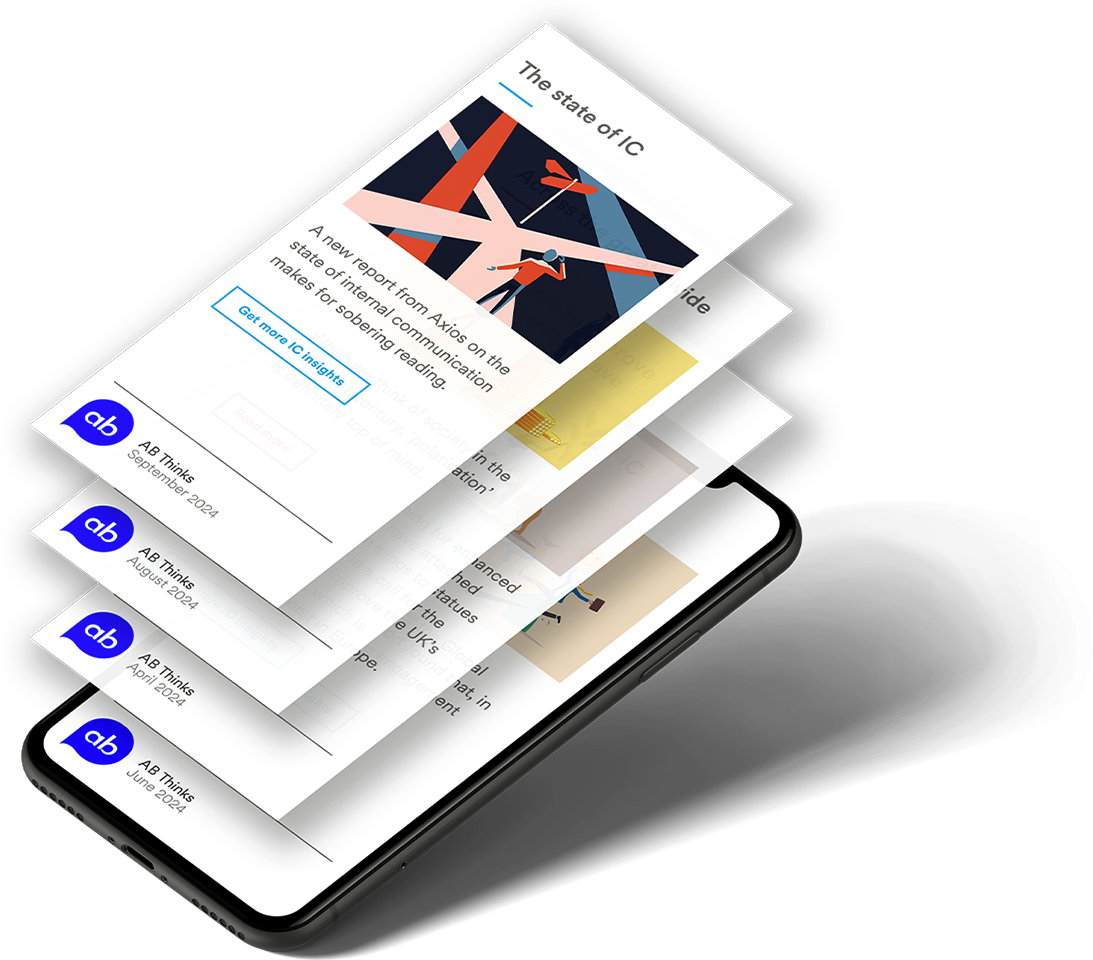 Get AB Thinks delivered
to your inbox each month
Sign-up for our newsletter full of newsy
nuggets about communications.
We encounter many problems in our working lives. Sometimes they can feel insurmountable, near impossible to fix. But according...
You must know the past to understand the present. And so, to drive internal communications forward, shouldn't we know...
Latest Tweets
In the world of IC, 'accessible' can be a bit of a buzzword, taken to mean, 'Can my reader...
Latest Tweets