Katie Macaulay breaks down the stats from the State of the Sector report into a simple graphic to illustrate the causes and effects shaping internal comms in 2020.
Gatehouse's annual State of the Sector report gives a snapshot of the internal communications landscape. Each year we look at the findings from a cause and effect viewpoint. This year is the biggest survey yet, covering 45 countries and 33 industries, and again there are clear correlations in the findings.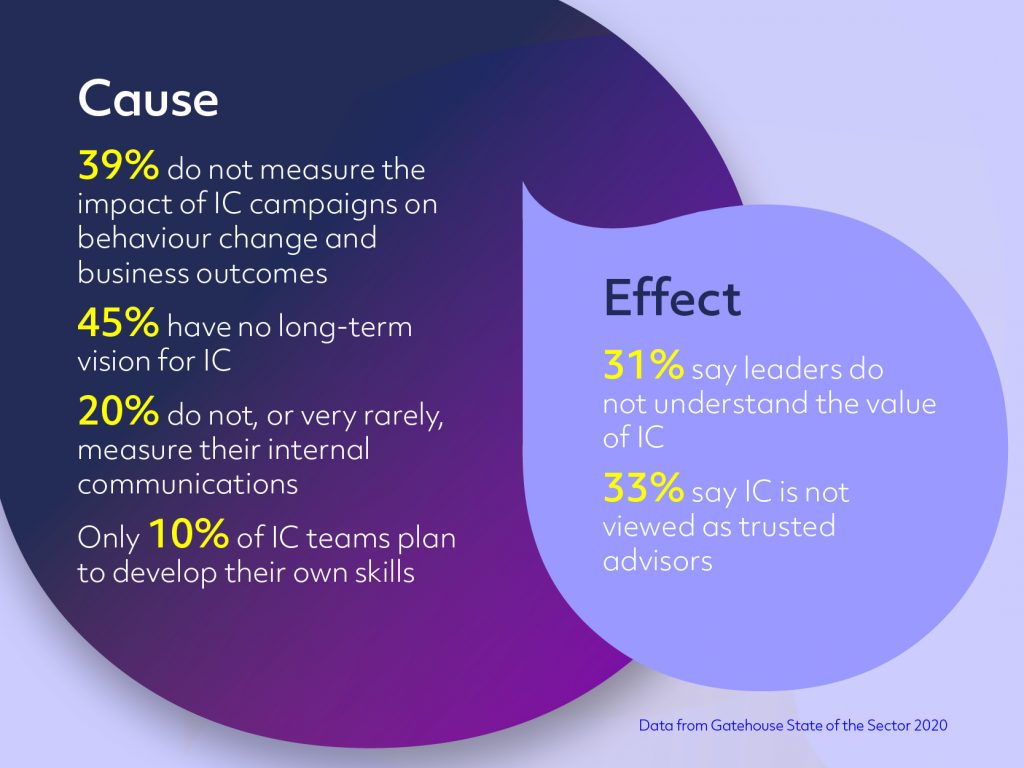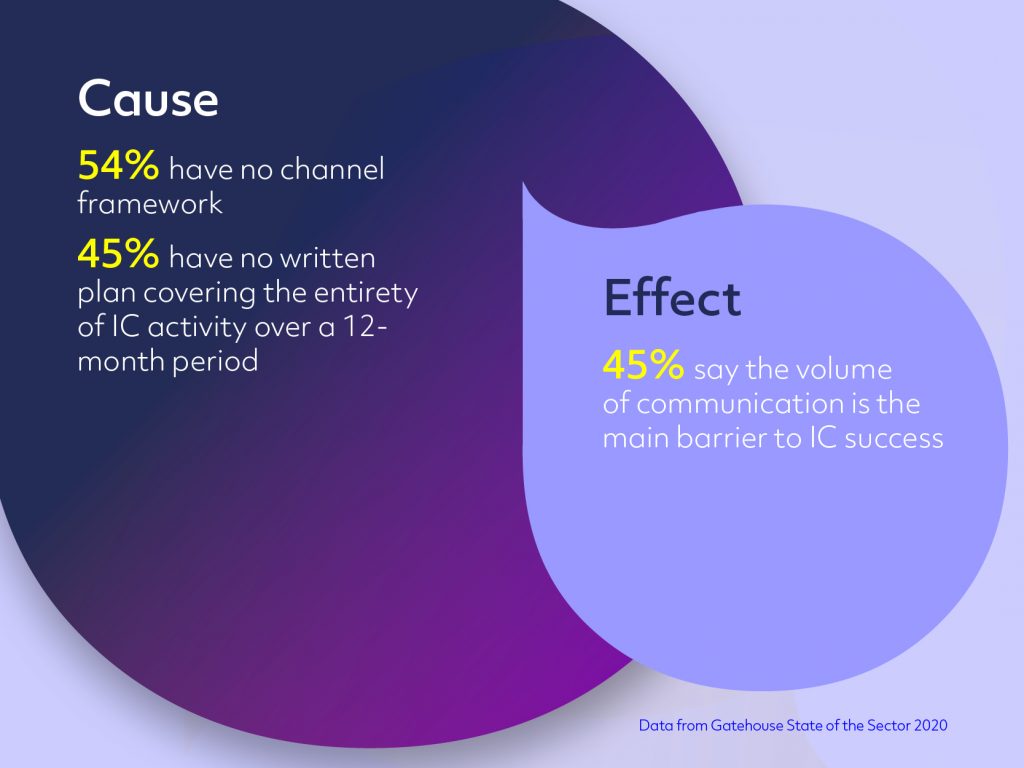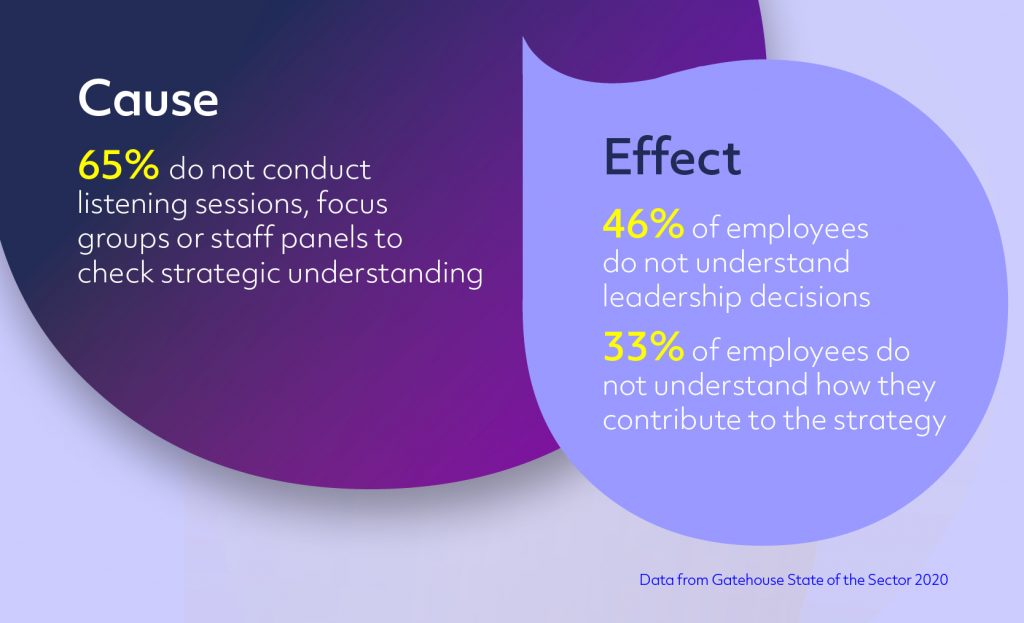 For a deep dive into the report, tune into episode 2 of  Season 3 of The Internal Comms Podcast when Katie is joined by Gatehouse's client services director Kevin McDougall and people, service & excellence director Andy Macleod.