MD Katie Macaulay revisits her cause and effect graphic with the latest findings from Gatehouse's State of the Sector report.
Each year, the Gatehouse State of the Sector report gives a snapshot of internal communications. Last year, Katie took a sideways look at the findings. She's done it again with the 2019 report and updated it accordingly. Again there are clear correlations between the findings: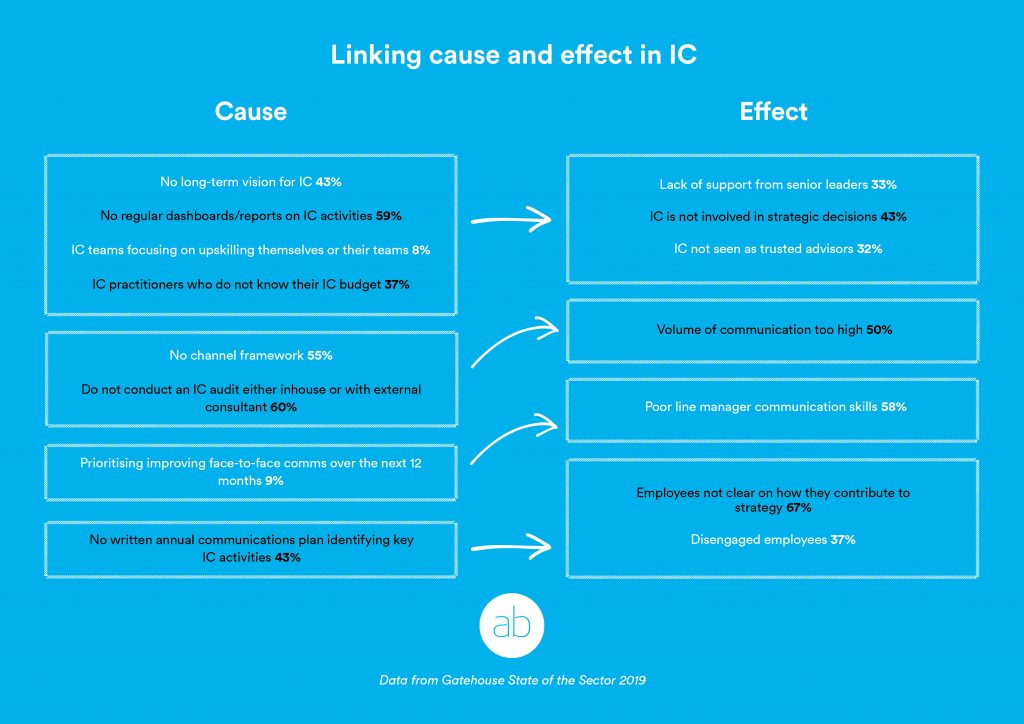 In episode 3 of The IC Podcast, Katie sits down with Jenni Field, the president elect of CIPR, to discuss the results in depth. You can tune in here.