The Internal Comms Podcast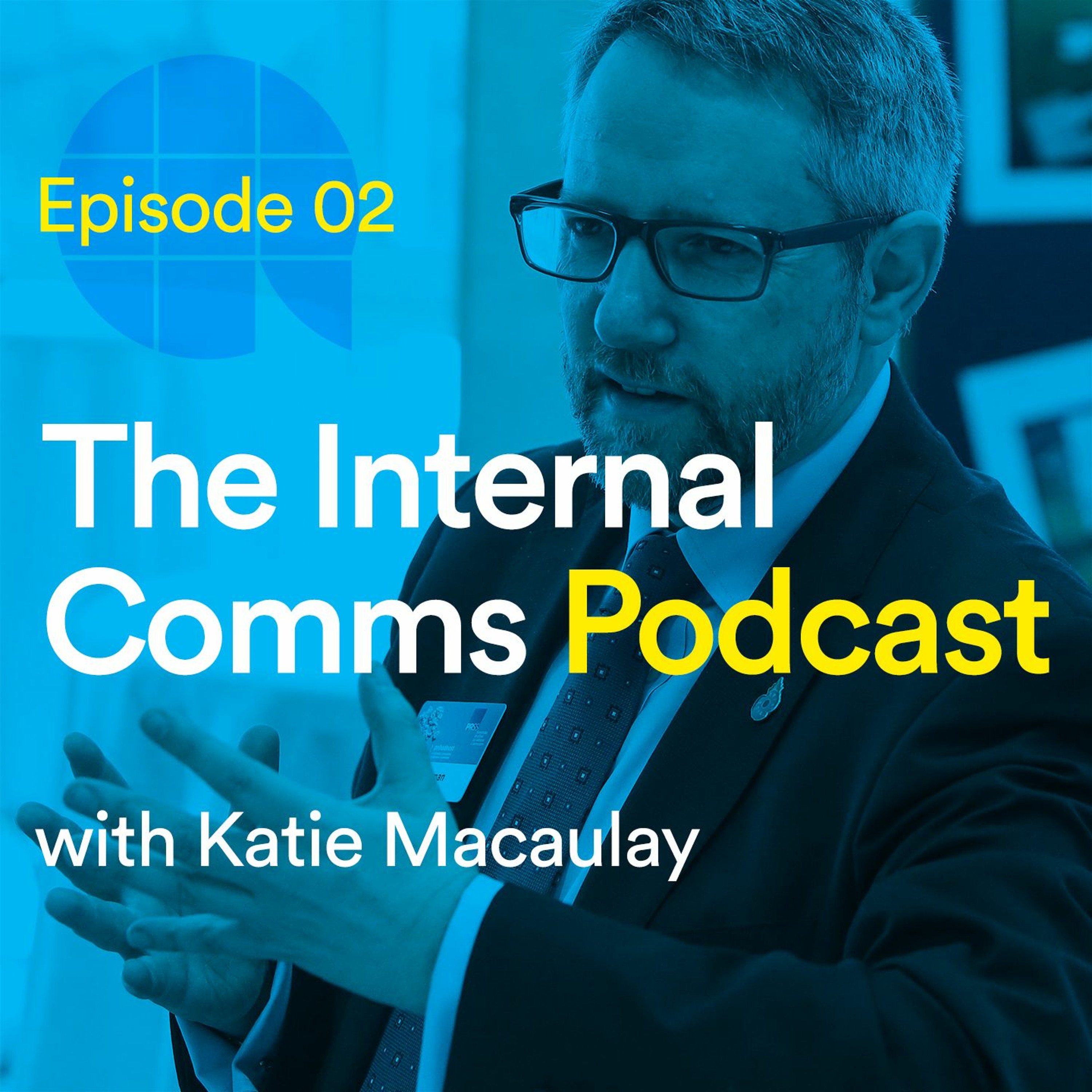 Episode 02 – What it takes to be an IC leader
Even if you're only vaguely familiar with internal communications, Katie's guest in episode two will no doubt be a name you recognise.
In a career spanning 30 years, Russell Grossman has worked as head of internal communications at the BBC, director of communications at Royal Mail and is currently director for communications at the Office of Rail and Road and head of profession for internal communications practice right across UK Government.
Katie and Russell met in early December and discussed how IC pros can improve their chance of having a successful career in communications, the importance of bringing remote workers together, and the International Association of Business Communicators, Engage for Success and Chartered Institute of Public Relations, which he's been actively involved in.
Thanks for listening!
Jump to
Russell's dream job, and falling into a career [2:20]
'I can see the result of what I'm doing relatively quickly. That's more of a case in IC' [4:12]
What it means to be 'head of profession' for IC across UK government [5:12]
Working with others to boost IC's influence and capability, and being regarded as an equal profession [7:05]
The differences between working in the public and private sectors [9:30]
'A whole that truly is greater than the sum of its parts'. The benefits of sharing in the public sector [10:45]
'Be yourself' – advice for new recruits [11:36]
Objectives, audience, strategy, implementation and scoring – or Oasis – the Government Communication Service guide to campaign planning [13:25]
'Internal communications has moved from a dark corner where it produced posters to a separate corner but one in the boardroom where it is advising leaders' [16:50]
'The distinction between remote workers and office workers is blurring' [21:02]
'Everything is a learning opportunity.' Learning lessons when things go wrong [24:16]
'For those who have organised away days, you know it is actually quite difficult for them to go wrong. But when they do go wrong, they go spectacularly wrong' [27:05]
Being resilient and recognising your limits [27:53]
'You need to be in and visible, not invisible. Your audience is out there.' [30:08]
The next big challenge for internal communications [30:40]
Recent episodes