The Internal Comms Podcast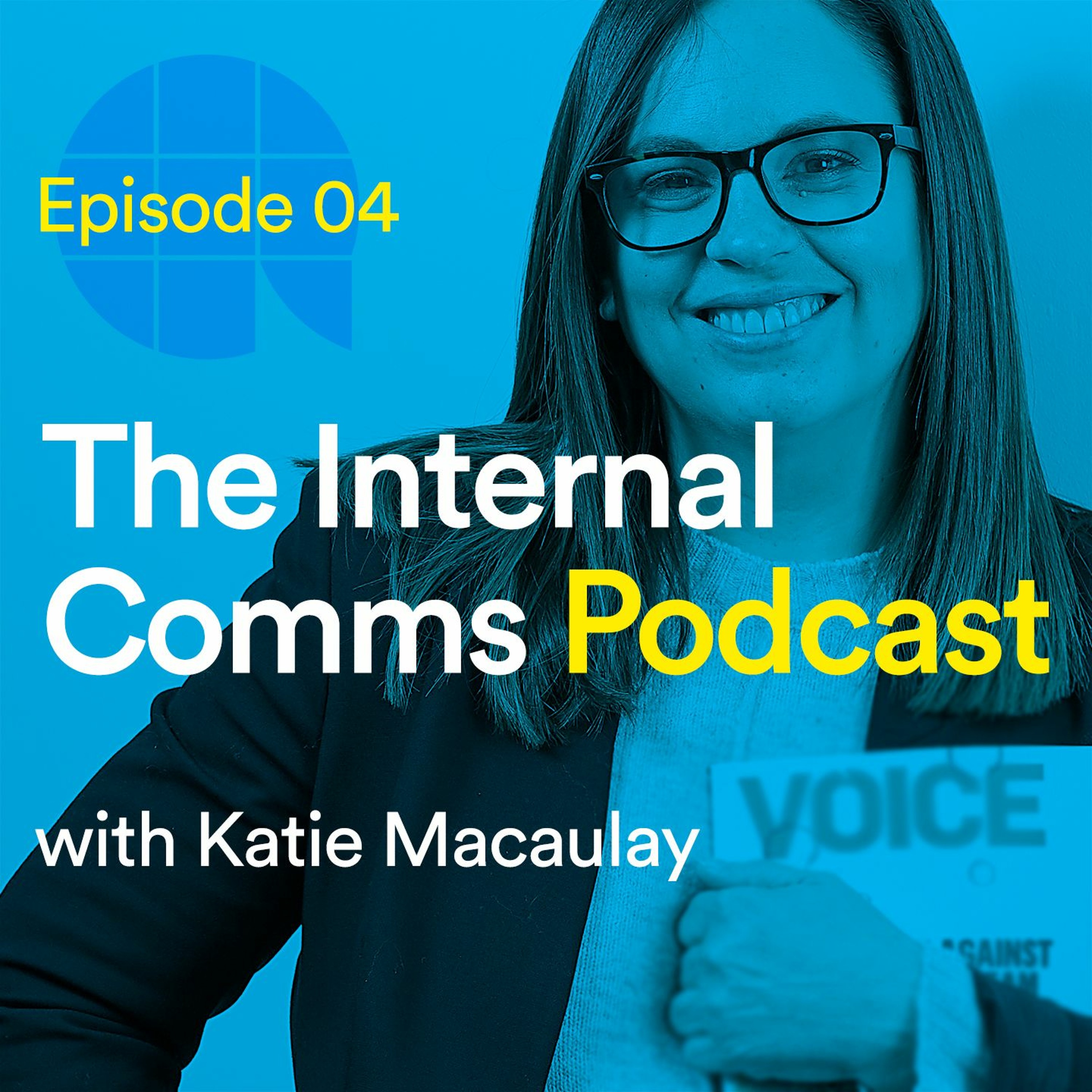 Episode 04 – What it means to be the voice of IC
The Institute of Internal Communication (IoIC) is the voice of the IC profession – dedicated to strengthening confidence, credibility and community. And on 12 March, the IoIC celebrates its 70th year.
In episode four, Katie speaks with the person leading the IoIC today – chief executive, Jennifer Sproul.
Jennifer first joined the IoIC in 2015 as Head of Commercial and became CEO a year later. New to the world of IC, she'd spent her career until that point in market research. But during her short time at the IoIC, membership is up, participation in events and training has increased, and members now have The Voice – a new channel dedicated to IC news and insights both in print and online.
Katie and Jennifer discuss the history of the IoIC, the relevance of bodies associations in the social media age and what it means to be the voice of the IC industry.
Want to know more about IC and AB's work? Subscribe to our monthly newsletter, AB Thinks
Jump to
Jennifer's first impressions of IC [03:00]
'I have to be the bridge between the two sides'. Using past experience to get beneath the surface of IC and interrogating the business [5:30]
'We spend a lot of time talking about measurement in IC. But we haven't really understood what that means and how you craft that.' [7.10]
How to get insight and convince people [8.20]
'If you can't put a strategy on one side of A4, your boss is not going to have time to listen to it. A really important lesson for convincing.' [9.15]
'We give you credibility'. What being a member of the IoIC is all about – and the benefits [10.10]
Is crowd-sourcing on social media a threat to institutions like the IoIC? [11.05]
Why should people go back to the classroom? [14:00]
'A safe space to talk.' FutureNet – a place for people who are new to IC [15.40]
Transparency of the IoIC awards – answering the critics [19:20]
'Measurement is one of the criteria that you're marked on'. The importance of measurement in winning awards [20:45]
Looking at the IoIC archives and celebrating 70 years [22:35]
'Will offices disappear?' The next 70 years – trust, the changing labour market, and technology [28:00]
Jennifer's highlights from the past few years at the IoIC [30:10]
'How can we make you better?' Five quickfire questions [33.19]
Recent episodes