The Internal Comms Podcast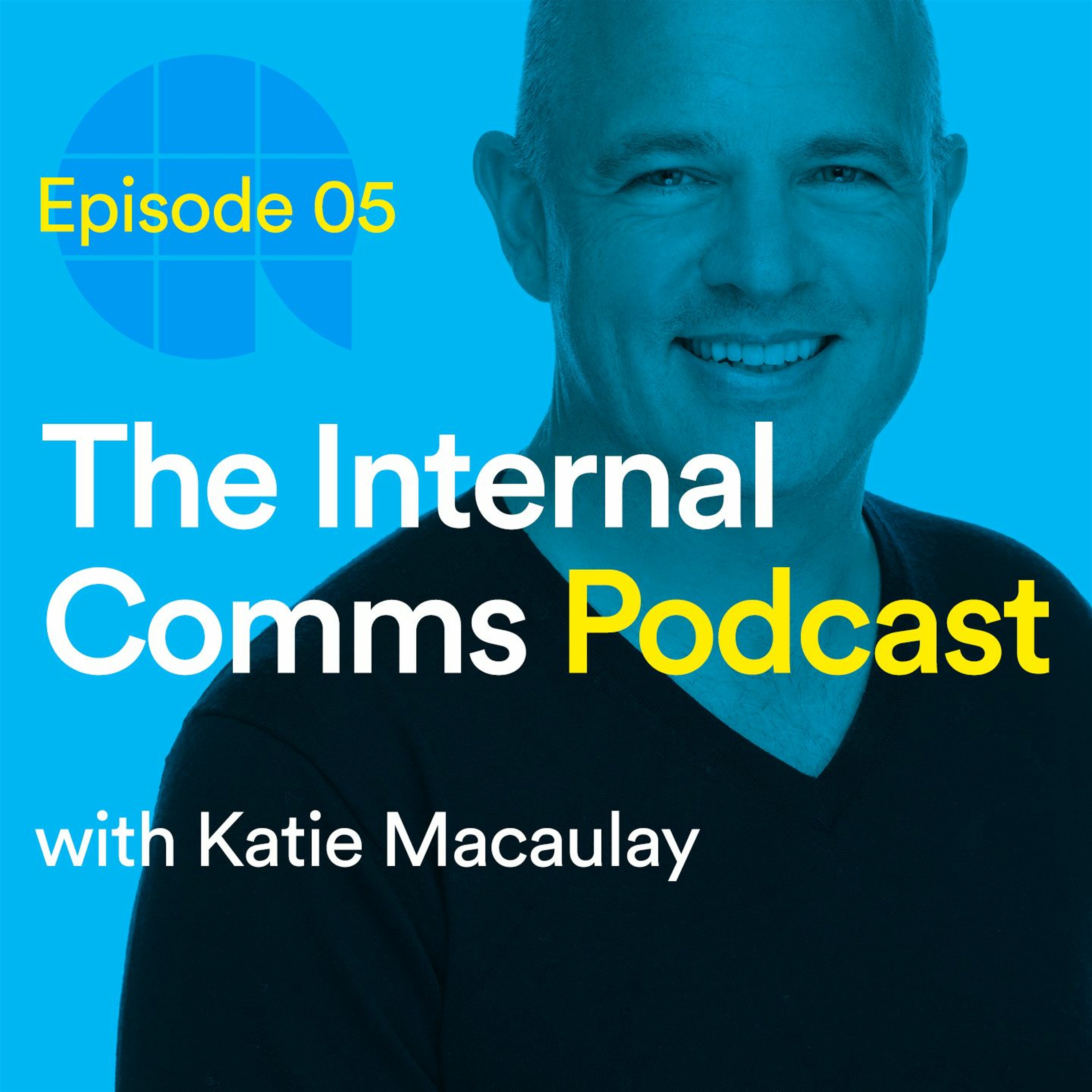 Episode 05 – Learning comms lessons from PR
In episode five, Katie aims to find out what internal communications can learn from external communications. So she sits down with 'mister public relations', Stephen Waddington.
UK managing director of the digital marketing agency Metia, '@wadds' is a hugely prominent voice in the comms world. A former president of the Chartered Institute of Public Relations with 22k followers on Twitter, he writes an award-winning blog and has written eight books on marketing and PR.
Katie and Stephen discuss online echo chambers, the impact of artificial intelligence, and The Cluetrain Manifesto, a lesser-known but prophetic book examining the impact of the internet on communication long before the invention of Facebook, LinkedIn and Twitter.
Want to know more about IC and AB's work? Subscribe to our monthly newsletter, AB Thinks
Jump to
How Stephen got his start in external comms [03.11]
'There is this ongoing tension about whether journalists make suitable PR people' [05.31]
What 'public relations' means today [06.15]
'Organisations need communicators more than ever'. Why there's never been a better time to work in comms [07:07]
Artificial intelligence can help us work smarter. But some roles in the industry will disappear [09:37]
'We have a real issue with diversity in practice. We don't represent the public we serve' [11:11]
Social media echo chambers: 'Twitter can be a caustic place to exist' [13:23]
'We seem to have lost respect for the craft of public relations: the ability to listen to conversations, to write content and create audio' [15:00]
Ways IC can react in the moment to fast-moving stories [18: 27]
Dealing with criticism on social media [19:36]
The NHS and the police. Two great examples of aligned internal and external communications [23:43]
Professional development in public relations and IC [29:00]
Taking a stand on big issues. What companies need to know before they put their head above the parapet [36: 02]
The importance of measurement: what IC can learn from PR [37:15]
The must-read Cluetrain Manifesto [40:32]
Blogging: where is it at? And where is it going? [45:12]
Brian Cox, Ken Robinson and Richard Feynman: 'Brilliant minds who can communicate with the public in a brilliant way.' [49:06]
Recent episodes