The Internal Comms Podcast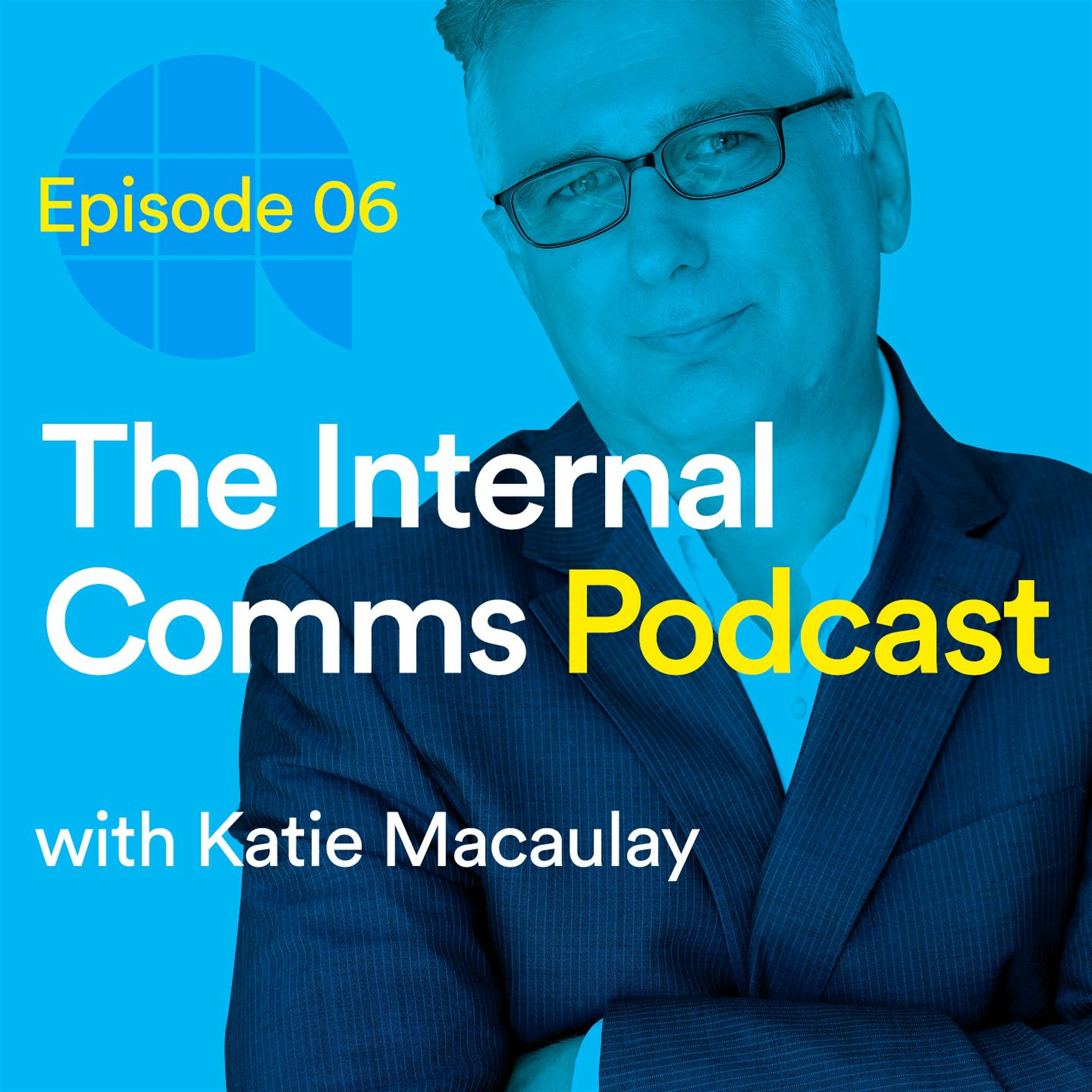 Episode 06 – The craft of communication
In episode six, Katie travels beyond the boundaries of internal comms to find out how to write more engagingly, tell better stories and use humour to deliver your message. And who better to advise her on this than the hugely successful poet, comedian, writer and producer Henry Normal.
Henry co-founded production company Baby Cow with comedian and actor Steve Coogan in 1999, going on to create more than 400 television programmes and 20 films. The company is responsible for some of the most memorable and popular British shows of recent years, including Alan Partridge, The Royle Family, The Mighty Boosh and Gavin & Stacey.
Katie and Henry discuss the walls of humour, the increasing danger of losing context and analysis from today's news, why Twitter is like shouting in the street, and what being the parent of an autistic son has taught him about communications and the real meaning of love.
Jump to
Henry's journey from insurance to the entertainment industry [2:47]
'You need a business head and playfulness'. The importance of balancing creativity and hard work [9:02]
Punching upwards: the rules of comedy [11:15]
The funniest man you've never heard of: 'I want my work to be famous, but me as a person? I'm not really bothered' [15:44]
Common mistakes in writing: 'Find the gap, understand who you are writing for' [18:35]
'Find the core adventure that makes people want to come to work': How to communicate with a workforce of 50,000 [22:09]
Creating an interactive web series for the Ford Motor Company [25:31]
Avoiding Twitter: 'I've never been a fan of shouting in the street' [30:49]
Adding context to the kneejerk news cycle: solving the problem of the lack of in-depth coverage in our media [32:34]
Slowing down and the gift of silence: How living with an autistic son has impacted Henry's approach to communication [35:49]
'Like a child on a beach playing with pebbles beside an ocean of truth': interacting meaningfully with people [39:26]
Communicating perception: 'Poetry is telling yourself something about the world, and other people can eavesdrop' [42:55]
Therapy: 'The hardest thing I've done in my life' [45:12]
What would you do tomorrow if you knew for certain you wouldn't fail? [53:00]
Recent episodes