The Internal Comms Podcast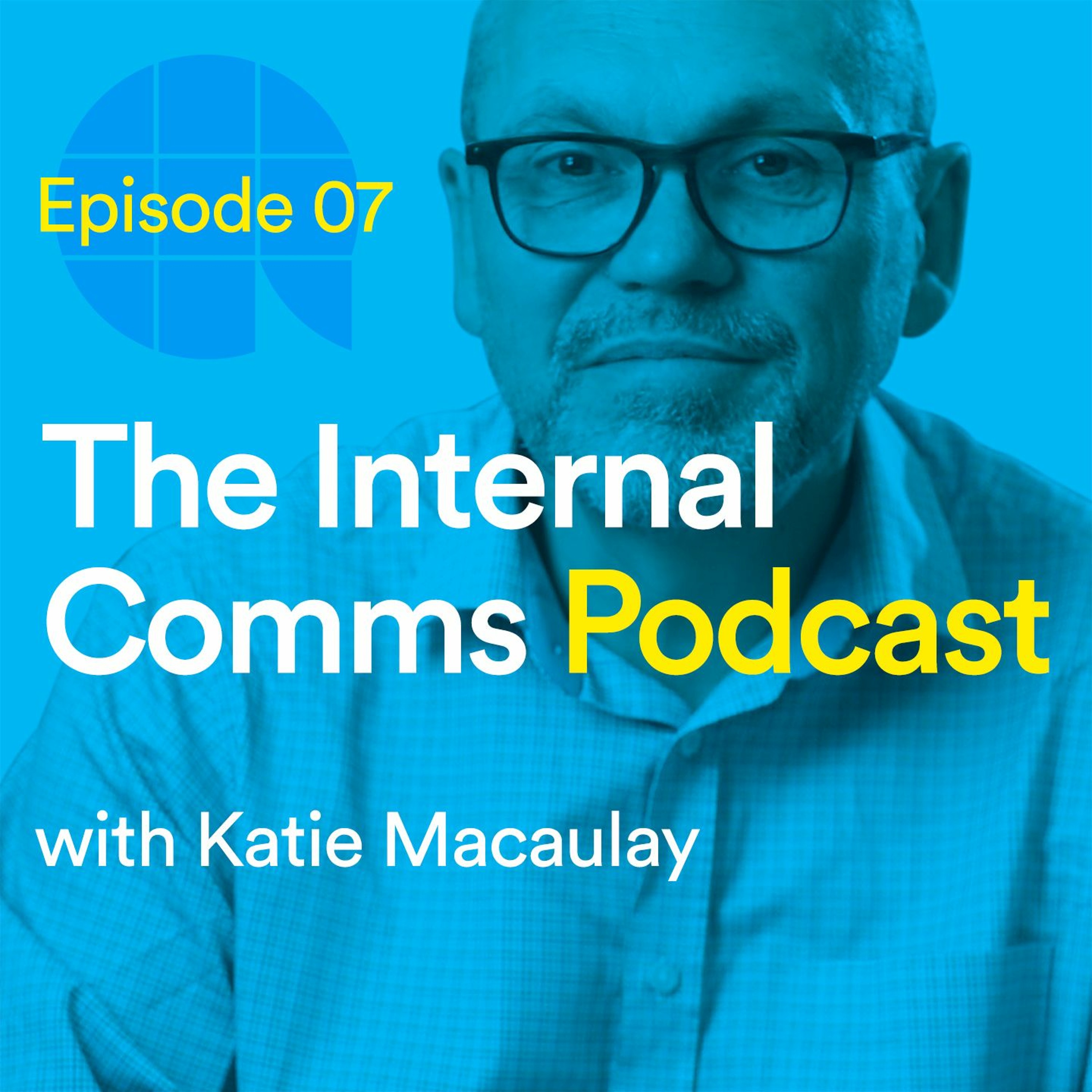 Episode 07 - What social purpose (really) means
Running the UK's largest retail and financial services network with more branches than all of the UK's banks and building societies put together, the Post Office is at the heart of many communities. Above all, it's a commercial business with a social purpose.
In episode seven, Katie speaks to Mark Davies, who heads up communications for this 370-year-old institution. With a background in local newspaper journalism, Mark became a special adviser in government before joining the Post Office seven years ago. Since then, he's delivered some of the biggest change communications in the company's history – transforming the Post Office so it remains relevant in a rapidly changing world.
Katie and Mark discuss what it means to be a special adviser, why more organisations are trying to find their purpose, the power of collaboration, the integration of internal and external comms and how to better support senior leaders as a communicator.
Jump to
What attracted Mark to journalism [02:45]
His time at the Liverpool Echo in the aftermath of the Hillsborough disaster of 1989 [05:46]
'I left journalism in 2004, but I still see myself first and foremost as a journalist and actually still think, "that's a good story"' [07:09]
'Great journalism is all about storytelling. It's all about great writing, but in a restricted space and being able to really tell a story in a quick, powerful, compelling way' [07:39]
Mark's transition to the world of politics [09:09]
His time as a special adviser to Jack Straw MP and Baroness Amos, then Leader of the House of Lords [10:15]
Learning the power of listening from politicians: 'Listening to other people and taking in lots of different views. Reaching a decision ultimately, but being prepared to listen and being prepared to engage' [11:23]
How Brexit has affected our ability to communicate with each other [12:16]
A commercial business with a social purpose – how the Post Office helps with loneliness: 'Social purpose is in the DNA of the business' [22:13]
Key characteristics of change communication [38:19]
The pros and cons of closer integration of internal and external comms [42:33]
The importance of collaboration across the business: 'By listening and understanding what they want from communications, you're in a much better position to influence them' [49:29]
'We write the story, but we're not the story.' Striking the balance between overseeing and embedding yourself [51:32]
Quick fire Q&As [54:15]
'Be kind, for everyone is facing a struggle' [55:52]
Links from this episode
Mark's Post Office profile http://corporate.postoffice.co.uk/blog/markdavies
Post Office's suite of channels
Follow Mark on Twitter @markdavies67
Mark's blog about Middlesbrough Football Club
That Theodore Roosevelt quote: 'It is not the critic who counts; not the man who points out how the strong man stumbles, or where the doer of deeds could have done them better. The credit belongs to the man who is actually in the arena, whose face is marred by dust and sweat and blood, who strives valiantly; who errs and comes short again and again; because there is not effort without error and shortcomings; but who does actually strive to do the deed; who knows the great enthusiasm, the great devotion, who spends himself in a worthy cause, who at the best knows in the end the triumph of high achievement and who at the worst, if he fails, at least he fails while daring greatly. So that his place shall never be with those cold and timid souls who know neither victory nor defeat.'
Recent episodes