The Internal Comms Podcast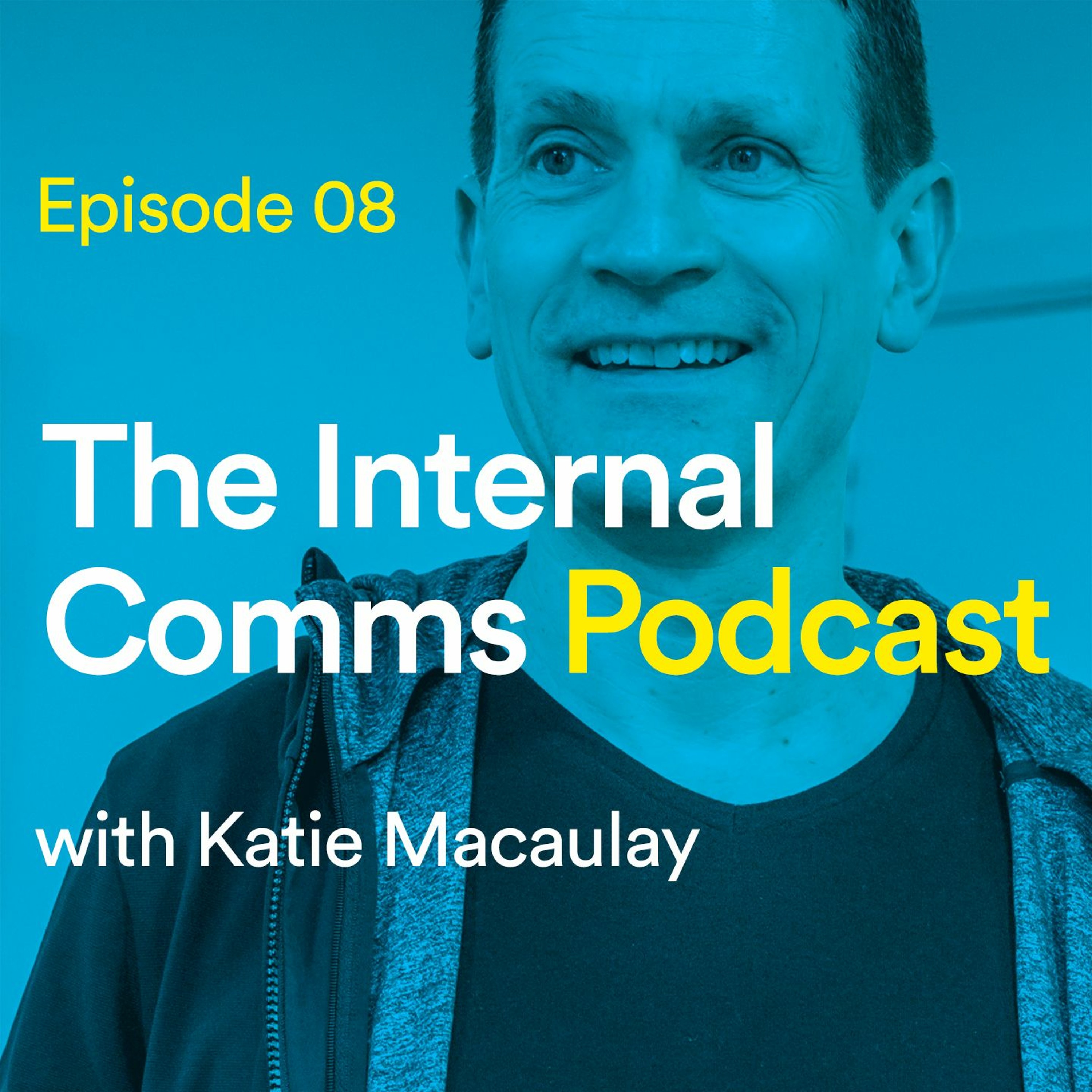 Episode 08 - The Joy of Work
Katie's guest this week is an extremely versatile communicator. In his day job as European Vice President of Twitter, Bruce Daisley has overseen the development of one of the world's most popular social media platforms across Europe, Africa and the Middle East.
His extensive career also includes spells at Google, YouTube and Comic Relief.
However, since 2017 Bruce has revealed skills far beyond those normally found in the office or boardroom as the creator and host of the hit podcast, Eat Sleep Work Repeat. And this year, he published his first book, The Joy of Work, which quickly climbed into the top ten business bestsellers.
Little wonder then that Campaign magazine has called him 'one of the most talented people in media', while the Evening Standard listed him among the 1,000 most influential Londoners for four consecutive years.
In their hour-long conversation, Katie saw first-hand Bruce's genuine passion for making work more enjoyable and fulfilling.
He's not just about the theory: he's full of practical, everyday ideas we can all try out immediately. Find out why you need to have a purge on meetings, send fewer emails and why finding the purpose in our work is actually not enough.
They talk about the importance of psychological safety at work, the shortcomings of the employee engagement industry, the limitations leaders have on building the right culture and how, as communicators, we need to address 'the empathy gap'.
Want to know more about IC and AB's work? Subscribe to our monthly newsletter, AB Thinks
Jump to
Capturing the Capital culture. How Bruce's experiences in radio sparked an interest in making work enjoyable [02:22]
The Marshmallow Challenge. Why changing a company's culture is a participatory experience, not something dictated from the top [05:38]
Psychological safety: the holy grail of workplace environments. Building higher quality relationships with colleagues and clients through trust and integrity [09:07]
No CEOs, no technology. Making a truthful podcast about the employee engagement industry [10:50]
Do less, not more. How overworking leads to bad decisions [15:20]
'Become more insular and stop keeping people in the loop.' Effective workplace interaction after the death of email. [23:41]
Treating people as grown-ups. The consensual approach to getting the best out of a workforce. [31:07]
'It's OK to say what went wrong.' The benefits of senior managers being open and transparent with their staff [34:17]
The empathy gap. 'We need to reduce the dehumanising effects of communicating through screens by meeting face-to-face more often' [37:35]
What line managers can learn from sports coaches [40:39]
'Make it vivid and real.' Why showing rather than telling aids communication [45:15]
The fundamental challenge of internal comms [49:19]
'Humans have a versatility that machines do not.' An optimistic view of the workplace of the future [52:25]
Quickfire questions: a surprise fact about Bruce, recommended reading, best podcast episode, what would he do tomorrow if he knew he couldn't fail?, what would he write on a billboard? [57:39]
Recent episodes