The Internal Comms Podcast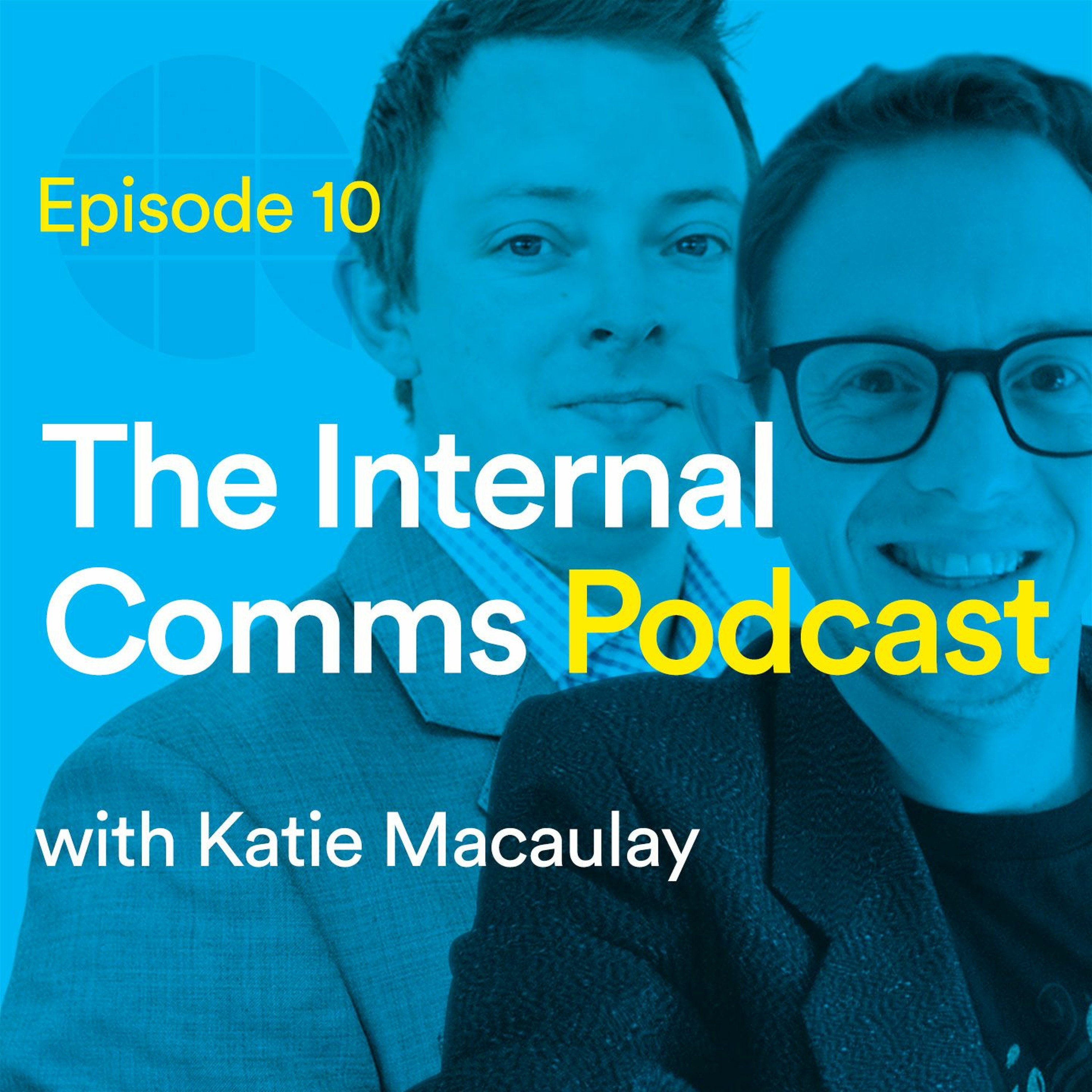 Episode 10 - Internal comms at the sharp end - recorded at IoIC live
For the final episode of season one, Katie Macaulay travels to Bath for IoIC Live and interviews two of the conference's speakers, Martin Fitzpatrick and Matt Batten.
Both Martin and Matt are in-house practitioners working at the sharp end of IC. Martin is internal communications and engagement business partner at B&Q, and, at the time of recording, Matt was about to leave his position at the Royal College of Nursing to become director of communications and engagement at the Church in Wales.
In the Internal Comms Podcast's first three-way conversation, 'complete and utter comms nerd' Matt shares the inside track on his IoIC Live presentation on health and wellbeing and equipping line managers to have more meaningful conversations about mental health.
Martin meanwhile speaks about the tranche of our workforce we all need to start thinking about more strategically – older workers. As he explains, his work at B&Q to attract, remain and motivate older workers is not merely a reaction to demographic shifts – this retail chain can prove a very direct correlation between employing and supporting older workers and bottom-line profit.
And there's still time to tell us what you think…
We want to hear your views on The Internal Comms Podcast so far. Tell us what you think in our short survey and you'll be entered into a free prize draw to win AB's unique communications audit, Acid Test.
Jump to
Matt Batten, the "internal comms nerd", introduces himself. [5:46]
Martin Fitzpatrick discusses his previous roles, including one as a train driver, and why "there's nothing more important to a business than people". [7:10]
Matt on the Royal College of Nursing (RCN) – "the voice of nursing" – the role internal comms plays and how pride and morale are not necessarily linked. [10:15]
Focusing on the "people experience" and the link to business success. [13:25]
The mental health and wellbeing agenda – why it's internal communications' job to link this to strategy. [16.23]
Think: why are you introducing wellbeing into your organisation? What is the benefit? [19:05]
"We're never short of stories in the RCN – nurses have a story to tell and they don't get the recognition they should." [19:51]
Getting past the "ubiquitous cake bake" and introducing health and wellbeing advocates. [20:48]
"We spend most of our time in work and the one person who has a lot of sway is your manager." The conversations you have with your manager are incredibly important, and they should be the ones to "set the tone". [25:50]
"The impacts on society of flexible work could be huge." How flexible work could help you be a better business. [31:20]
Martin gives a potted history of B&Q and its partnership with Shelter. [34:00]
The buying power of the older generation. [38:20]
Staffing a Macclesfield store with over-50s – and the impact this had. [43:00]
"There's a misnomer that older people just don't' 'get' digital… But most of these workers went through the most significant shift since the industrial revolution – the introduction of IT into the workplace." [47:05]
"Is there a magic wand to making Yammer work?" [52:25]
"It's really important as communicators that the people we use to share [best practice] are representative of the entire colleague base." [57:20]
Mark talks about his IoIC mentor and the joys of #internalcomms on twitter. [59:30]
Those quick fire questions. [1:02:47]
Links from this episode
Recent episodes