The Internal Comms Podcast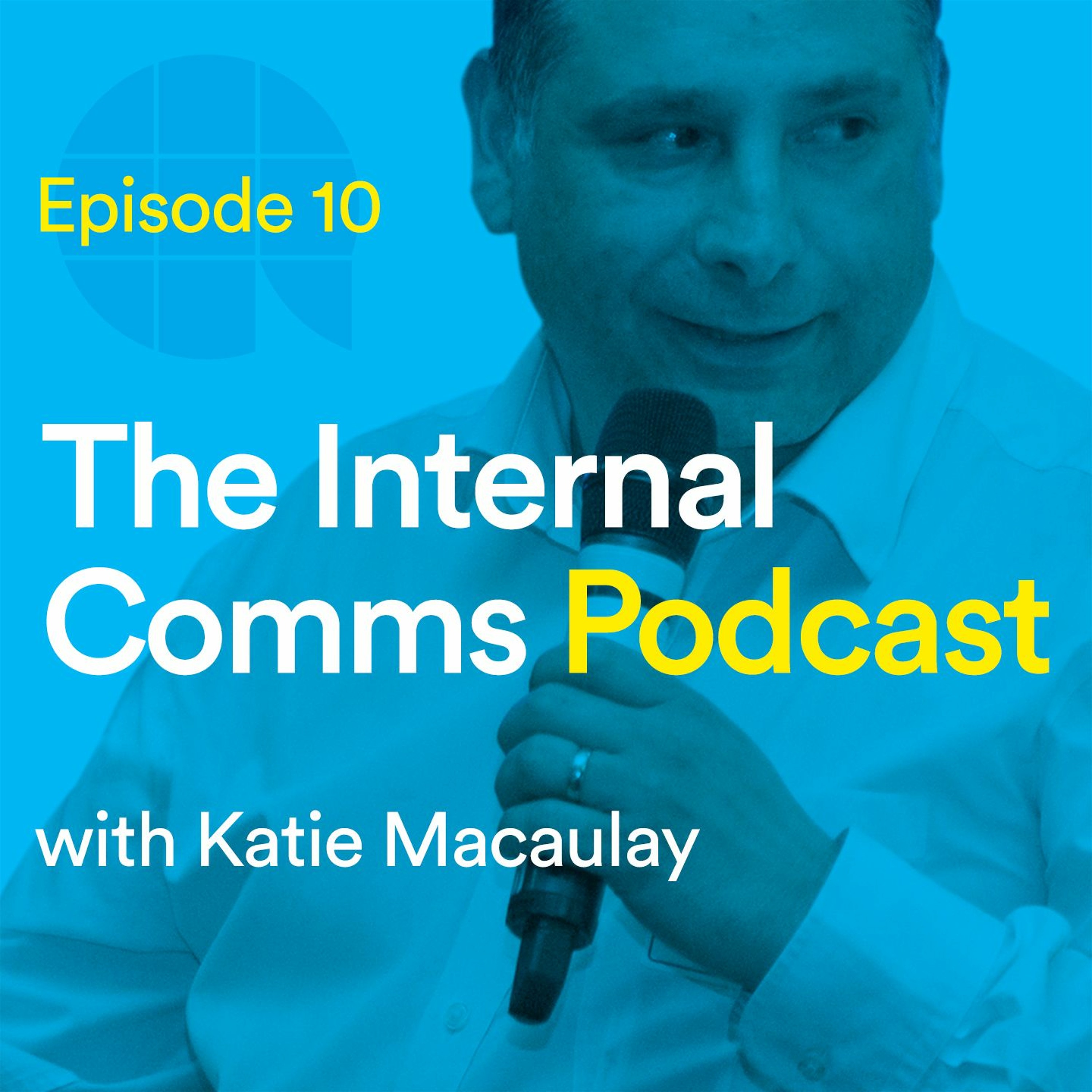 Episode 11 - Putting the soul back into Patisserie Valerie
For this special bonus episode of The IC Podcast, Katie interviewed Paolo Peretti, Managing Retail Director of Patisserie Valerie, in front of a live audience at AB Thinks Live, our biannual internal comms event.
In a wide-ranging conversation, Paolo discussed his regime of daily blogging, the ins-and-outs of cake display competitions and, of course, the topic on everyone's minds: the crisis at the heart of Patisserie Valerie's finances.
In October 2018, it was reported that Patisserie Valerie had a £94m black hole in its accounts. The firm subsequently went into administration, sparking the closure of 70 of its almost-200 stores and concessions, and the loss of 900 jobs.
How do you regain trust in such circumstances? And how do you begin to take on the difficult task of steering the store back into clearer waters?
Paolo explains all in this episode.
Want to know more about IC and AB's work? Subscribe to our monthly newsletter, AB Thinks.
The podcast will return for its second season in September 2019. In the meantime, do let us know your thoughts and suggestions for future guests.
Jump to
Patisserie Valerie: the latest casualty of the beleaguered British high street [0.29-1.00]
Introducing Paolo and his mission to connect Patisserie Valerie with its 'core purpose' [1.08-1.35]
The 'gaping black hole' in Patisserie Valerie's finances – discovered in October 2018 [2.39-3.10]
Why take this poisoned chalice of a job? [3.20-3.55]
The need to change the way Patisserie Valerie works [4.45]
'Trust issues': reconnecting with frontline staff [6.53]
Talk through the managers – and reach out directly to the staff [8.23]
'Hiding yourself in a corner is not going to advance your career': on being an introvert in an industry of extroverts [09.05]
'Discussion documents' – gathering opinions and not wasting time [10.30]
Was a lack of oversight the cause of Patisserie Valerie's problems? [12.00]
A problematic culture of 'command and control' [13.40]
'You don't improve a business, without improving the people' [14.40]
'If the brand didn't exist today, why would someone invent it?' [16.06]
What help can IC give senior business leaders? [17.33]
'Operational execution is great people motivated to do a great job' [19.26]
Why we do our functional shopping online – but still go out for an experience [21.44]
What IC can learn from curating an 'experience' for high street shoppers [24.15]
Is Paolo optimistic about the future of Patisserie Valerie? [24.54]
Links from this episode
The entrepreneur Luke Johnson describes how the collapse of Patisserie Valerie, his café chain, left him physical ill
Five have been arrested over financial irregularities at the firm
Read Paolo's daily blog
Connect with him on Twitter
Reach out to us about ideas and potential guests for season two of The Internal Comms Podcast
Recent episodes