The Internal Comms Podcast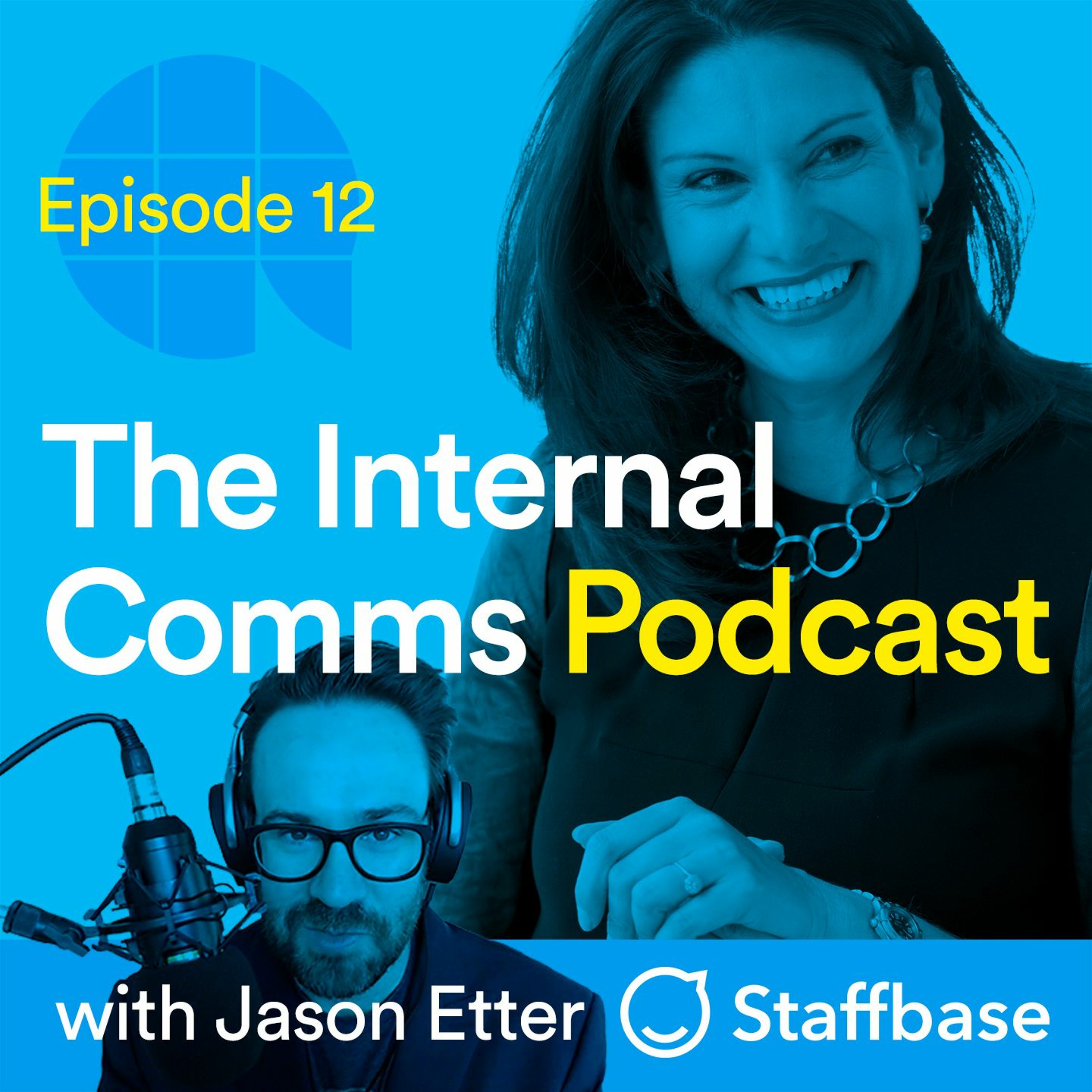 Episode 12 – Listen and learn: insights from 30 years in IC
In this extra special bonus episode of The Internal Comms Podcast, the tables are turned on Katie as she takes the spotlight as an interviewee.
Posing the searching questions is Jason Etter, Director of Marketing at New York-based employee app company Staffbase.
As host of his own online show The Communications Academy Podcast, Jason wanted Katie to share some of the knowledge acquired during her 30 years in the industry with his listeners.
In particular, he wanted to know what IC practitioners should do in the first days and weeks of a new role.
Want to know more about IC and AB's work? Subscribe to our monthly newsletter, AB Thinks.
The IC Podcast returns for a second season on 11 September. In the meantime, let us know your thoughts and suggestions for future guests.
Jump to
Why people "fall into" internal communications roles [4.30]
Do your homework: What to do on your first day as an internal communicator [7.45]
Segmenting your message to your audience: reaching different groups of people within an organisation [13.00]
Need to know versus nice to know: Sifting through differing opinions of what is important to reach an active and engaged audience [17.45]
Overcoming being unsure how to reach people [19.45]
The importance of understanding your audience's values [25.26]
The method is a message: Obtaining real qualitative research [30.10]
The war for our attention, how to get your audience to listen [34.20]
Activating employee voices and finding champions people can trust [38.00]
Uncovering what leadership really wants from you as an internal communicator [44.37]
Fear of failure: The biggest mistake you can make in the comms community [52.03]
What are you currently working on that excites you? [55.35]
Links from this episode
Recent episodes