The Internal Comms Podcast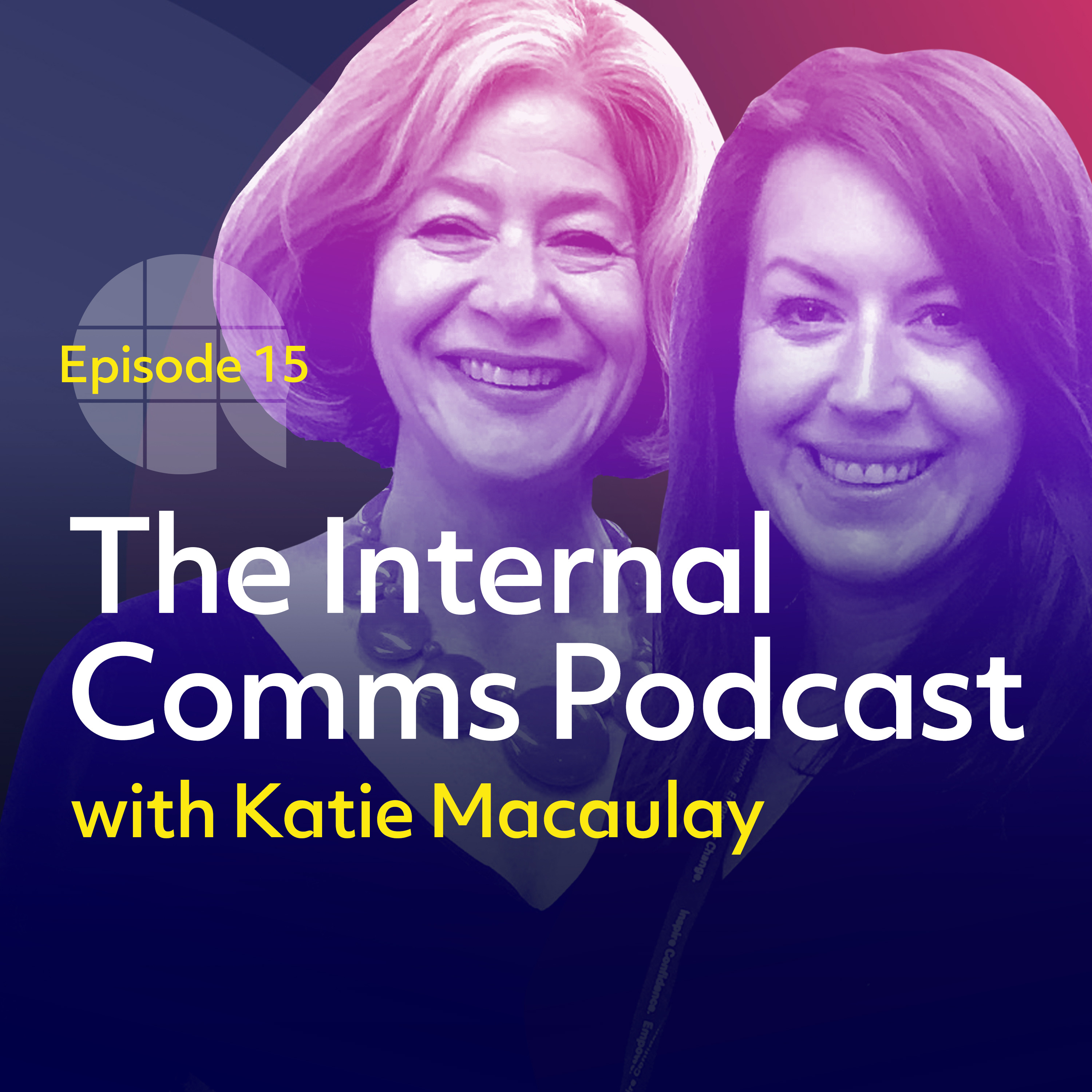 Episode 15 - The Power of Two
This week, Katie meets Claire Hyde and Louise Wadman, joint heads of IC at KPMG UK.
Possibly the most senior IC job share in the country, Claire and Louise have more than 45 years of communication experience between them.
These role models and champions of job sharing have worked in the financial services, technology, motor and fashion industries, with responsibilities for internal and external communication and public affairs.
As a successful, long-term partnership, they manage teams, advise senior executives and support business change and transformation – making an incredibly convincing argument for offering organisations not double the risk but double the opportunity.
They believe that two minds bring a diversity of thought and true collaboration and are active public speakers about the benefits of flexible ways of working.
Over the course of this conversation, you'll hear how they make job sharing work for their direct reports, senior executives and themselves.
They also explain the crucial difference between splitting a role and sharing it, and lay out the mechanics of 'thinking days', an idea Katie guarantees you'll want to adopt whatever your personal working arrangements.
You will also hear what happened when Claire and Louise started to look for a new job in IC and went to recruiters with one joint CV.
This conversation made Katie completely re-evaluate her own preconceptions of job sharing. It might just do the same for you…
Want to know more about IC and AB's work? Subscribe to our monthly newsletter, AB Thinks.
Jump to
First impressions: when Claire met Louise at Lloyds Bank [02:15]
A complete revelation: starting a job share [03:09]
New perspectives: the benefits of job sharing [05:55]
Making a case: persuading management that job sharing could work [07:05]
Robust handovers: the key to relationship management [10:00]
Twenty meetings in one day: the mechanics of a successful job share relationship [13:12]
Working through options and presenting a united front: handling disagreements [16:40]
Thinking Days: Claire and Louise's innovative way of considering issues raised by the team [18:14]
Moving in tandem: finding a new job share at a different company [21:53]
Where do I start? Advice for people looking to job share [24:41]
The biggest changes Claire and Louise have seen in their 45 years in IC [27:22]
Artificial intelligence: IC's next big challenge [29:09]
Quickfire questions:
What do you wish you had known before starting this job share? [30:18]
Will we all work this way in the future? [32:15]
What book should all communicators read? [33:03]
What would you do tomorrow if you knew you couldn't fail? [34:15]
What message would you display on a billboard? [35:23]
Recent episodes