The Internal Comms Podcast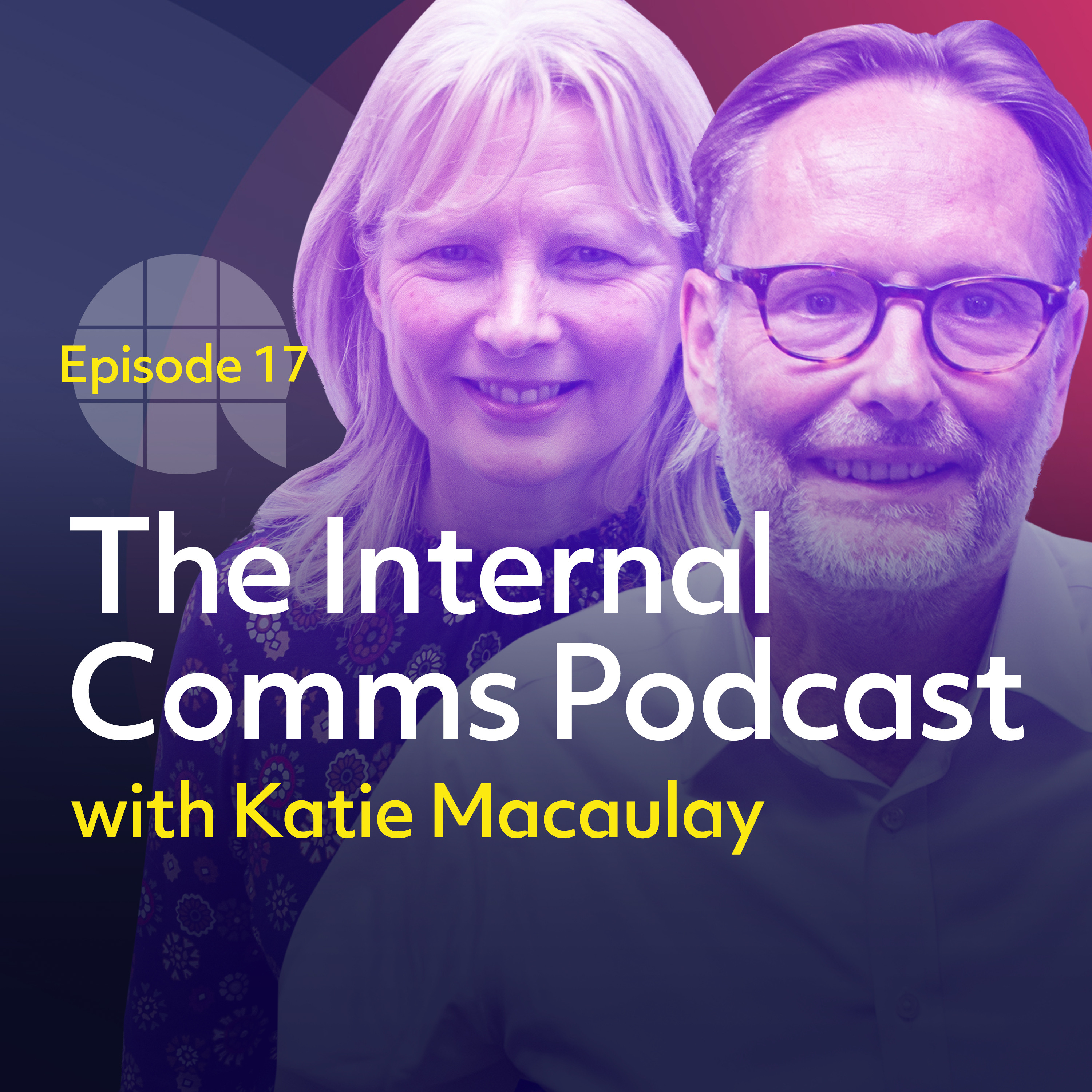 Episode 17 - Black Belt Thinking
As individuals, this week's guests have impressive CVs.
Sue Dewhurst is an experienced internal communicator who, for many years, has been training and coaching thousands of leaders and professional communicators. Her models and frameworks are used by organisations worldwide.
Liam FitzPatrick has spent three decades working in communications, both in-house and for major consultancies. He also lectures on developing teams, research and planning, and serves as an external examiner for UK universities.
But, put them together, and they are an even more formidable force.
It's estimated that around 50% of UK IC practitioners have been through their Melcrum Black Belt training programme.
And now they have co-authored a book – Successful Employee Communications: A Practitioner's Guide to Tools, Models and Best Practice for Internal Communication.
The book, which is full of real-world case studies demonstrating IC best practice, is an extension of Liam and Sue's warm, honest and genuine personalities.
This hour-long conversation with Kate Macaulay – full of their ideas, insights and experience – is a perfect companion piece to the text, and a very entertaining introduction to their work.
Want to know more about IC and AB's work? Subscribe to our monthly newsletter, AB Thinks.
Jump to
What delights and annoys the creators of the Melcrum Black Belt programme most about IC? [03:20]
Initial impressions: the start of the partnership [05:20]
Different perspectives: the secret of the duo's success [07:41]
Start with the outcome: how Liam and Sue tackle IC challenges [11:11]
Why write a book? [13:24]
Information overload and meaning underload: effective communication when faced with a tsunami of content [15:26]
'People don't want to be shouted at anymore': how dialogue beats the language of information transmission [18:22]
Global perspectives: how Scandinavian countries are leading the way in consultative comms [21:05]
What is asset growth? [24:50]
The ARROW framework: identifying the business problem before starting to solve it [28:38]
Being the ears: developing a meaningful understanding of our audiences [36:14]
'Employee activism' and tackling controversial subjects in IC [41:10]
More platforms than Clapham Junction: where will all these new channels take IC in the future? [43:50]
Don't make transformation worse: the first steps an IC pro should take when communicating a new plan [48:04]
Walking backwards: using measurement to shape strategy [52:30]
Put yourself in other people's shoes: top tips for communicating bad news [55:45]
Sue's new venture The Comms Expert Series [1:02:58]
What careers advice do you wish you'd had in your 20s? [1:05:18]
What would you do tomorrow if you knew you couldn't fail? [1:07:11]
Who is the best communicator, alive or dead? [1:08:41]
What phrase would you put on a billboard? [1:09:40]
Recent episodes