The Internal Comms Podcast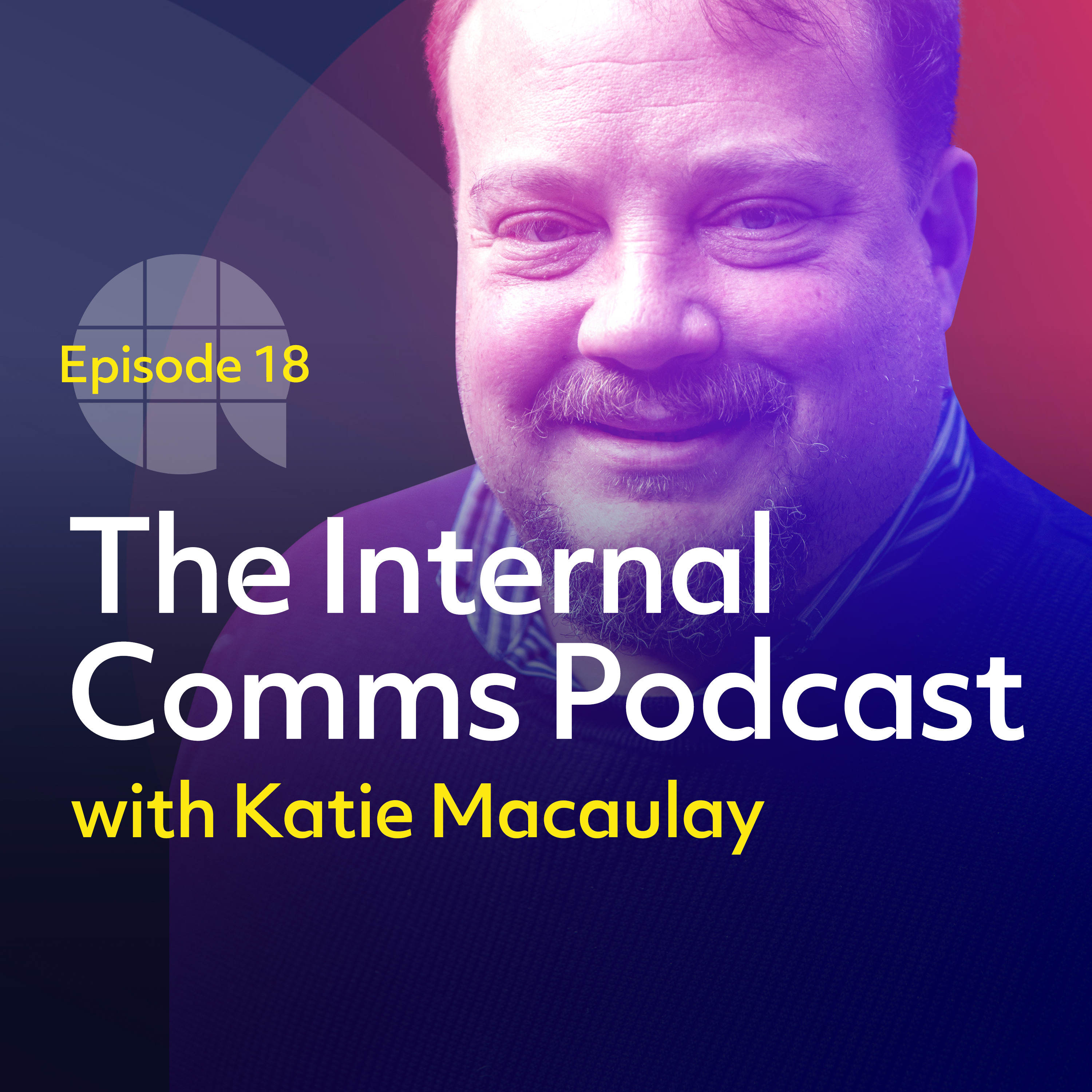 Episode 18 - Editing organisations
In this episode we get up close and personal with someone who helps improve the way we communicate at work.
Mike Klein worked as a political consultant in the US, but for the past two decades has devoted his time – and his thinking – to internal communications.
A global IC advocate, strategist and public speaker, Mike is based in the Netherlands, where he runs his communications firm Changing the Terms. It's an apt name given his own bold vision for what internal communications can achieve.
'We don't edit copy', he tells Katie, 'we edit organisations'.
Mike shares his views on the importance of influencers inside organisations and the role we, as internal communicators, can play in creating differentiation for our organisations in an increasingly crowded and competitive marketplace.
If we can create a truly compelling narrative – a rallying cry maybe – that power can be used to mobilise an entire workforce.
Mike's advice is both highly courageous and highly commercial. He also has an interesting perspective on the difference between internal and external comms… The answer lies, perhaps quite surprisingly, in Kentucky Fried Chicken. Listen to the episode to find out how!
To find out more about international communications and AB's work, subscribe to our monthly newsletter, AB Thinks.
Jump to
The early experiences that shaped Mike's views of IC, starting with his role working with EasyJet and Go airlines during their merger [02:44]
Working in US government informed his thinking on employee engagement [9:06]
His 'changing the terms' manifesto and why communicators need to be prepared to challenge and question leadership [10:22]
Cutting through the noise [16:59]
Perspectives on engagement – why not all employees need to be engaged equally [24:51]
Identifying influencers within an organisation [30:37]
The death of two-way communication and the shift to communities and participants [35:03]
How journalism skills can be applied in the new world of internal comms [37:27]
What the future looks like for agencies and teams publishing content internally, and why print still has value within the communications mix [39:23]
The distinction between social communication and social media [42:26]
Closer alignment now exists between internal and external communications [46:08]
The Edelman Trust Barometer and how influencers can perpetuate trust in an organisation [51:46]
Rising employee activism [55:19]
Measuring impact, attitudes and behaviours [57:07]
Modern day tribes need two things – a shared interest and a way to communicate [1:03:48]
Brexit, the upcoming UK general election and the next US Presidential election [1:05:12]
Quickfire questions [1:11:45]
Recent episodes