The Internal Comms Podcast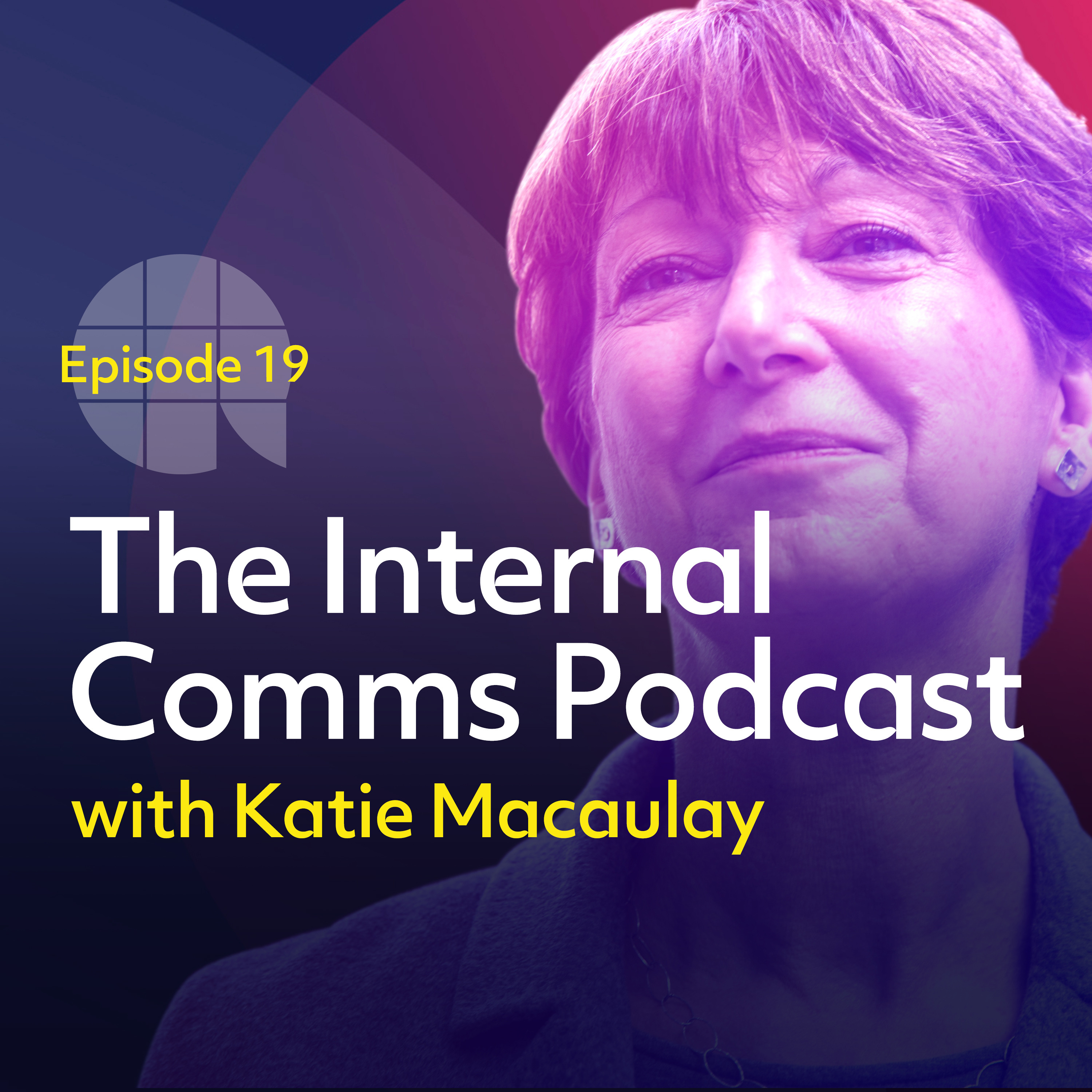 Episode 19 - The appliance of neuroscience
Katie Macaulay's guest this week is a neuroscientist with extensive experience in the field of organisational change.
Hilary Scarlett began studying the brain in 2009 after reading an inspiring article about how this relatively new discipline can be used to help organisations better understand and guide their people through change.
She went on to write a book – Neuroscience for Organizational Change – in which she explains what happens inside our brains when change is announced, and the change process begins. Her fascinating insight explains why people think and behave the way they do, enabling internal communicators to design change programmes that work with our brains rather than against them.
During the course of their conversation, Katie and Hilary address a number of perennial IC questions, like when and how to communicate difficult news and the role of leaders during change. They also address some more personal concerns, such as the difference between having a fixed and a growth mindset, why most neuroscientists practise mindfulness, and what's happening inside our brains when we tick something off our to-do list.
To find out more about international communications and AB's work, subscribe to our monthly newsletter, AB Thinks.
Jump to
What is neuroscience? [02:30]
What sparked Hilary's interest in the discipline? [04:48]
Yeah, this is useful: Hilary's first use of neuroscience in an IC context [06:21]
Hopeless prediction machines: how our brains crave certainty [09:37]
Give bad news up front: neurological research shows our brains hate being in limbo [11:21]
Communicate now or later: tackling a classic IC dilemma [16:25]
First impressions: why we remember ill-judged or negative comments [20:06]
The more we see a face, the more we like that person: what neuroscience tells us about the importance of face-to-face communication [23:55]
Let people say how they feel: how saying something negative aloud lessens its impact at a neural level [28:30]
Triggering the reward system: the role dopamine plays in engagement [29:54]
Do you have a fixed mindset or a growth mindset? And can you change? [32:23]
How do we do more of this? What every organisation needs to think [42:10]
Be in the moment: using mindfulness in the workplace [45:01]
Assessing the impact of mobile phones and social media on our brains [49:55]
Exploring the SPACES framework [53:40]
What would Scarlett have done differently in her career, knowing what she knows now about the brain [59:28]
What would surprise most people about you? [1:02:22]
What would you say to a younger version of yourself? [1:04:53]
What would you do tomorrow if you knew you could not fail? [1:05:49]
Who is the best communicator, living or dead? [1:07:36]
What phrase would you put on a billboard? [1:09:05]
Recent episodes