The Internal Comms Podcast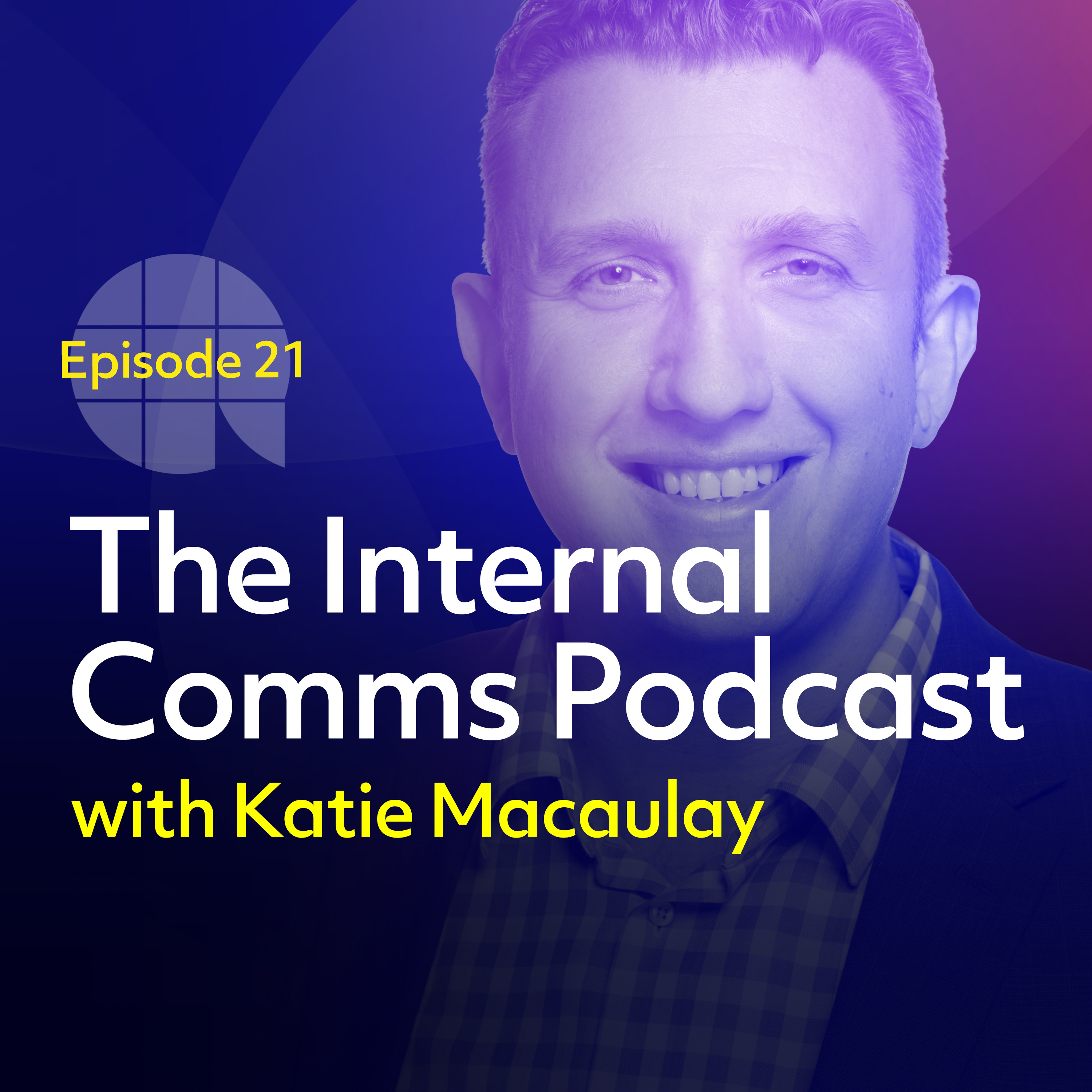 Episode 21 - The cheerleader for IC
During Seasons One and Two we covered a lot of ground in IC and beyond. As we begin Season Three, brace yourself for more fascinating insights as we delve into the very heart of communications.
This episode sees Katie chat with the voice of IC himself, Chuck Gose.
Chuck is the founder of ICology, the ground-breaking podcast that, since 2015, has given IC pros a global platform to share experiences and insights.
He's been in comms for 20 years, including time with Rolls-Royce and General Motors, and he's certainly learned a lot about himself and the profession in that time. He is now Strategic Advisor at Social Chorus.
Join them as they discuss the digital landscape, what channels and platforms to focus on, what "commsplaining" is and why we should stop it.
Those who have listened to Chuck's podcasts know his enthusiasm for IC is infectious and during his chat with Katie he spells out why he's a cheerleader for the industry.
Tune in for some no-nonsense advice that is sure to chime with many communicators.
To find out more about IC and AB's work, subscribe to our monthly newsletter, AB Thinks.
Jump to
What attracted him to the world of internal comms and why he flipped the script from external to internal comms at General Motors [5:06]
The impact of moving his desk to the manufacturing floor [8:19]
If employees are asking the question, the question should be asked [9:50]
Digital IC today: there are not too many channels, just so many opportunities [12:50]
Communicators have a responsibility to build bridges and connect [14:44]
Have fun with your channels [15:05]
Encouraging communicators to experiment [18:00]
Are we using our reach as communicators? [18:44]
Leveraging social networks [20:30]
Communicators should facilitate conversation and provide platforms that allow others to communicate [21:23]
Building a career in internal comms – "There are CCOs of very large organisations that have only had an internal comms background" [24:16]
Be prepared to suck early on: Chuck's advice on starting a podcast: [27:21]
"I want internal communicators to be proud of who they are" [31:57]
"There truly are stories everywhere and everyone has a story" [34:44]
The idea behind "Culture, Comms and Cocktails" [37:10]
Why he's "a big internal comms cheerleader, minus the costume and the pom poms" [39:24]
"Commsplaining" and why we should stop doing it [44:02]
"We haven't even really started to scratch the surface of the true impact that quality and creative internal comms can have on business" [48:49]
Don't just be the communicator: be a problem solver  [49:52]
Quickfire questions:
What advice would you give to a younger version of yourself? [51:44]
Which book is essential reading for all communicators? [54:24]
What would you do tomorrow if you knew you could not fail? [56:17]
What phrase would you put on a billboard? [1:02]
Links from this episode
Recent episodes