The Internal Comms Podcast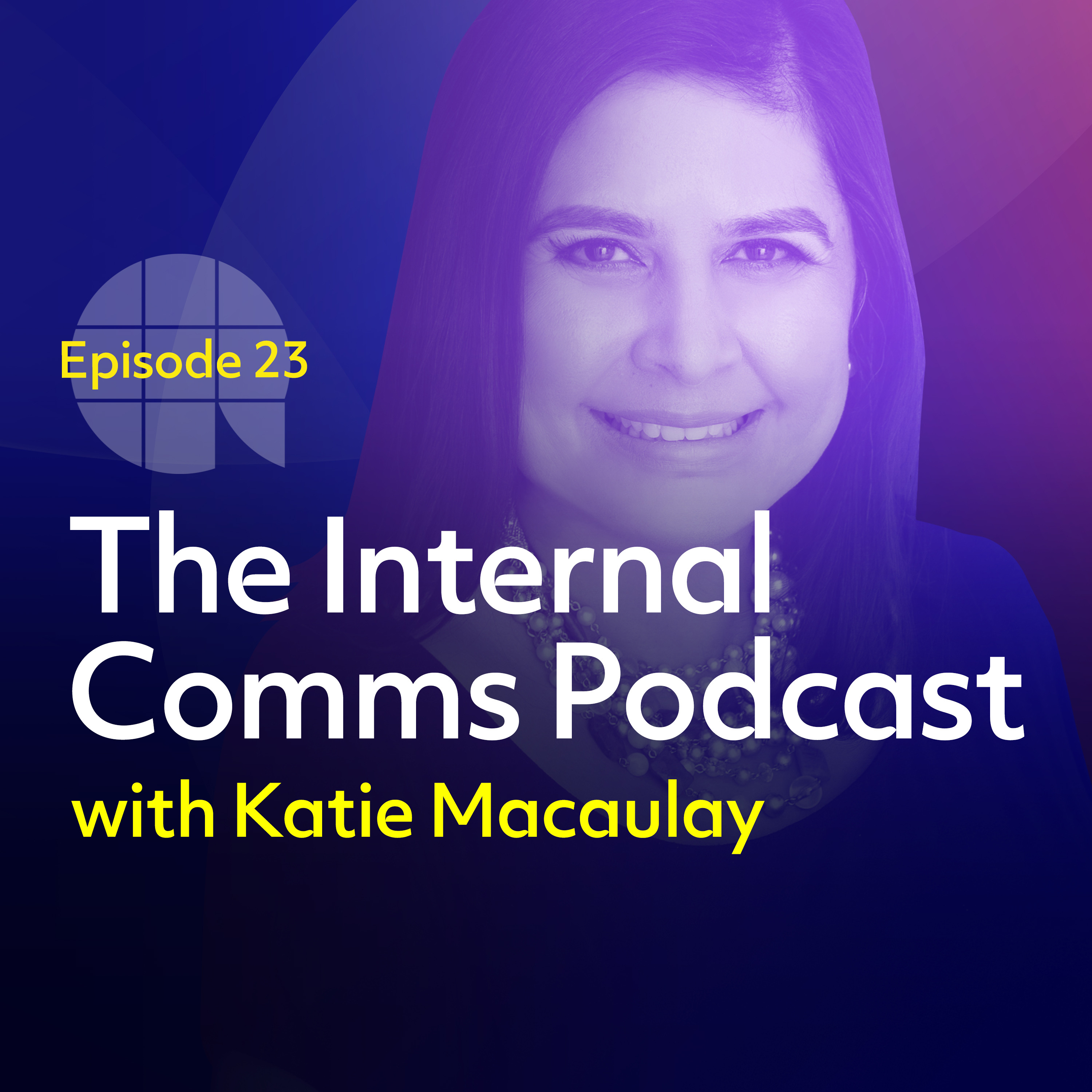 Episode 23 – Courage, confidence and communication
In this episode of The Internal Comms Podcast Katie talks to one of world's most qualified communicators, Priya Bates, from Canada.
Priya has an Accredited Business Communicator (ABC) and was one of the first Certified Strategic Communication Management Professionals (SCMP). She received a Master Communicator (MC) from the Canadian chapter of the International Association of Business Communicators and was later made an IABC Fellow, a global lifetime achievement award in recognition of her contribution to the profession.
In a comms career spanning more than 20 years, Priya worked for one of Canada's largest private sector employers, Loblaw, and at HP, Compaq and the Ontario Nurses Association.
Then, at the age of 47, she struck out on her own and set up a consultancy, Inner Strength Communication. Her company's name is very intentional, as Priya says her passion is driving strong organisational performance from the inside out.
In a wide ranging conversation on the comms profession, Priya and Katie explore the importance of building courage and confidence – both inside organisations and inside ourselves. And with her warm and engaging personality, Priya makes a delightful guest.
To find out more about internal communications and AB's work, subscribe to our monthly newsletter, I Saw This and Thought of You.
Jump to
How a degree in psychology and science led Priya to follow an evidence-based approach to communications [2:52]
Working for Loblaw, one of Canada's largest private sector organisations [6:38]
Lessons learned from managing union relations and crises [11:55]
Fulfilling the dream of setting up her own business [14:17]
Building our inner courage and confidence [23:15]
Proving one's credentials through professional communications qualifications [26:24]
Why the difference between external and internal comms is "like the difference between dating and marriage" [28:44]
The progress Priya has seen for women and people of colour since her career began [33:29]
Priya's advice to the generation starting their careers today and the importance of learning from our mistakes [38:30]
The current challenges facing internal comms [44:01]
Quickfire questions [46:09]
Recent episodes