The Internal Comms Podcast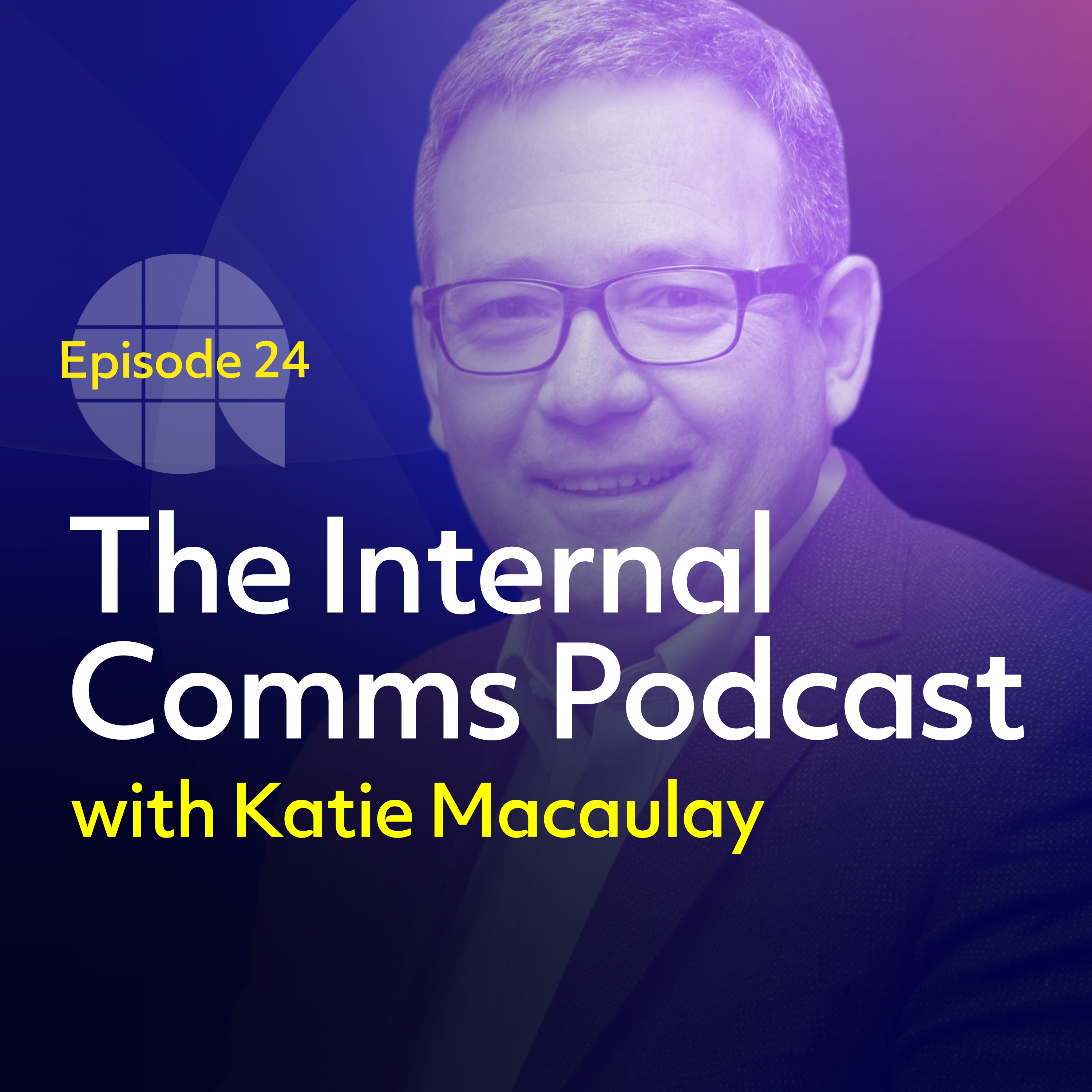 Episode 24 - A view from the top
In this episode of The Internal Comms Podcast, Katie puts her first CEO in the hotseat: Marc Barone.
Marc is chief executive for continental Europe at AECOM. This Fortune 500 company is one of the world's largest professional engineering design firms, employing 57,000 people in more than 120 countries. Its projects are impressive and diverse: the world's longest cable stayed bridge, disaster recovery programmes, and the tallest tower in the western hemisphere.
A cursory glance at Marc's LinkedIn or Twitter feed will show you that this chief executive is committed to two-way authentic internal communication. He is very often on the frontline – listening, asking questions, and checking what he calls the vibe of his organisation.
Katie asks about his approach to leadership, what he looks for in his IC manager, how to cut through the noise in his organisation, and how he measures the impact of internal comms.
As you might expect, the conversation touches on a number of meaty issues, not least how the coronavirus is impacting his business, and how major infrastructure projects need to respond to both sustainability issues and the rapid advance of technology.
To find out more about internal communications and AB's work, subscribe to our monthly newsletter, I Saw This and Thought of You.
Jump to
Getting everyone involved: the basics of IC in a massive company [3.08]
What AECOM does and how it does it [5:51]
Speak simply, directly and clearly: communicating across language barriers [7:33]
Striking the right balance between travelling and working remotely [11:46]
Choosing comms channels that work for four generations of employees [16:14]
Engagement is the vibe that you get in the office [17:59]
A window to the outside world: the difference between internal and external comms [20:48]
Tangible outputs: the rewards of operating in a tough sector [22:58]
Fresh thinking: the importance of keeping an eye on future technology when embarking on major infrastructure projects [24:45]
Diversity, curiosity and creativity: learning from other sectors [32:22]
Changing up the mix: examples of successful employee engagement [34:43]
Temperature check: involving IC to gauge opinion when planning a change [37:53]
Breaking down barriers in the middle third: helping line managers become more effective communicators [38:58]
Cascading from the top 100: the effectiveness of using a variety of communication methods [41:46]
What works and what doesn't: assessing the success of your comms [46:28]
No one size fits all: choosing the right channel for your message [52:33]
The one-page strategy: why leaders should learn the simplification lesson from Trump and Brexit [54:58]
Quickfire questions:
What would most surprise people about Marc Barone? [1:03:38]
What one book, journal or website should all leaders read? [1:05:57]
What would you do tomorrow if you knew you couldn't fail? [1:07:18]
Who is the world's best leader, alive or dead? [1:08:30]
What phrase would you put on a billboard? [1:11:55]
Recent episodes