The Internal Comms Podcast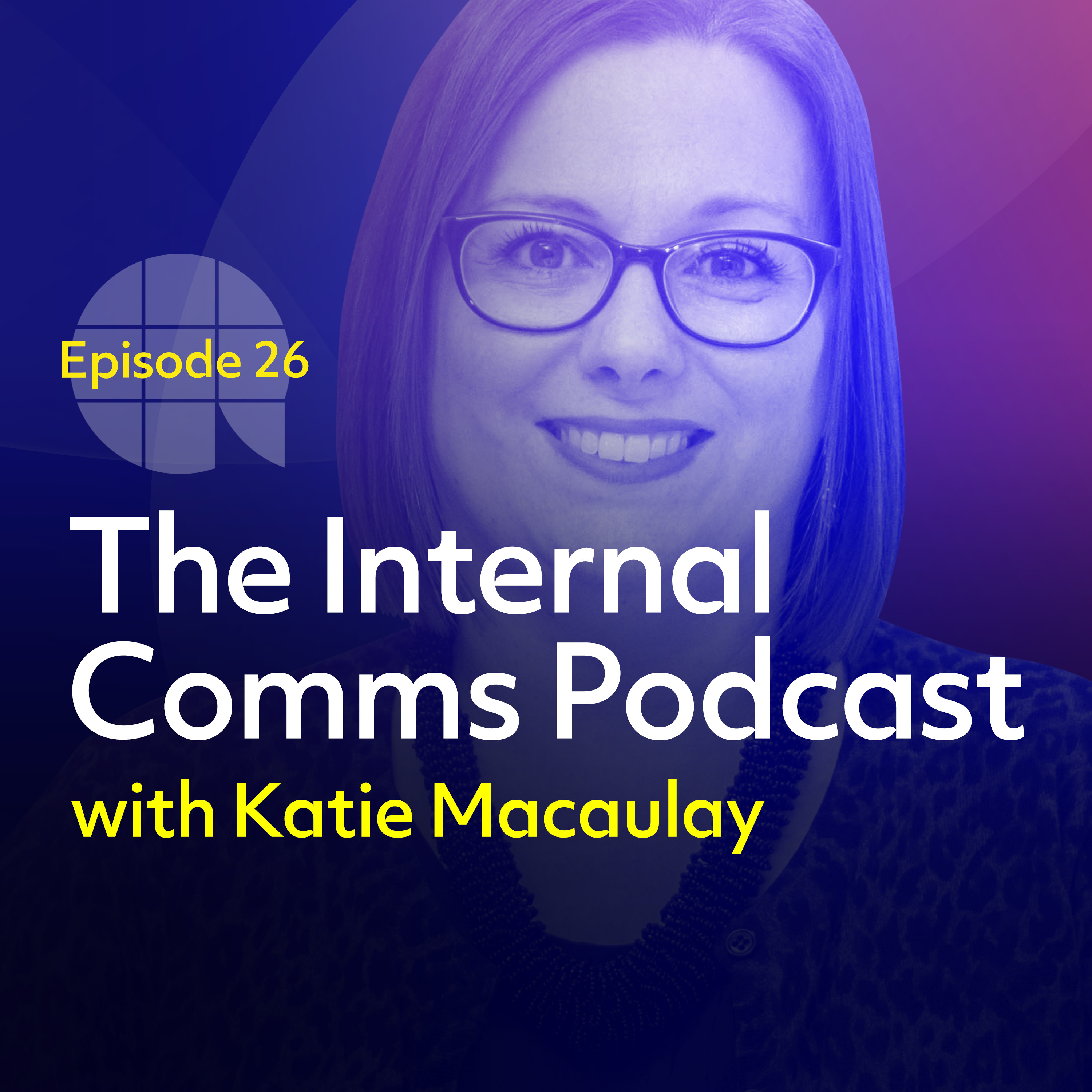 Episode 26 - How to thrive in IC (Part II)
This episode is recorded as the majority of the UK is in lockdown while the country attempts to flatten the curve of the COVID-19 pandemic.
Katie Macaulay's guest, Rachel Miller, is a prolific blogger, educator and keynote speaker. One of the most respected voices in the internal communications industry, Rachel is a fellow of the Institute of Internal Communication and the Chartered Institute of Public Relations.
IC expert Rachel has contributed to best-selling books and runs bespoke masterclasses, training over 900 IC professionals since June 2016. While Rachel is best known for her consultancy work, she has also had in-house roles across multiple sectors including transport, finance and pharmaceuticals.
Rachel was the guest speaker on the first ever episode of the Internal Comms podcast, which has had over 3,000 listens in just 12 months. More than a year on, Rachel and Katie speak from Rachel's new All Things IC Hub in London just ahead of the COVID-19 pandemic engulfing the city.
AB's special microsite – Stay Connected 2020 – has useful resources and new services to give IC practitioners worldwide a helping hand. Please ask about our special rates and pro bono services for public sector and not-for-profit organisations.
Jump to
Designing a space with IC practitioners in mind [04:18]
Helping leaders understand the true value of internal comms [08:30]
The difference between internal communication and internal communications [11:51]
Tailoring IC content to cut through the noise – especially in a crisis [14:57]
What good internal comms looks like: creating a channels matrix [22:50]
The rise of the remote workforce: how to help professionals develop [25:54]
How to create a strategic narrative for your organisation [37:51]
Conversations about internal comms: common pitfalls and useful tips [49:43]
Want to create impactful content? Ensure informed employee voice [59:51]
2020: personal aspirations and developments for the profession [1:07:56]
Recent episodes