The Internal Comms Podcast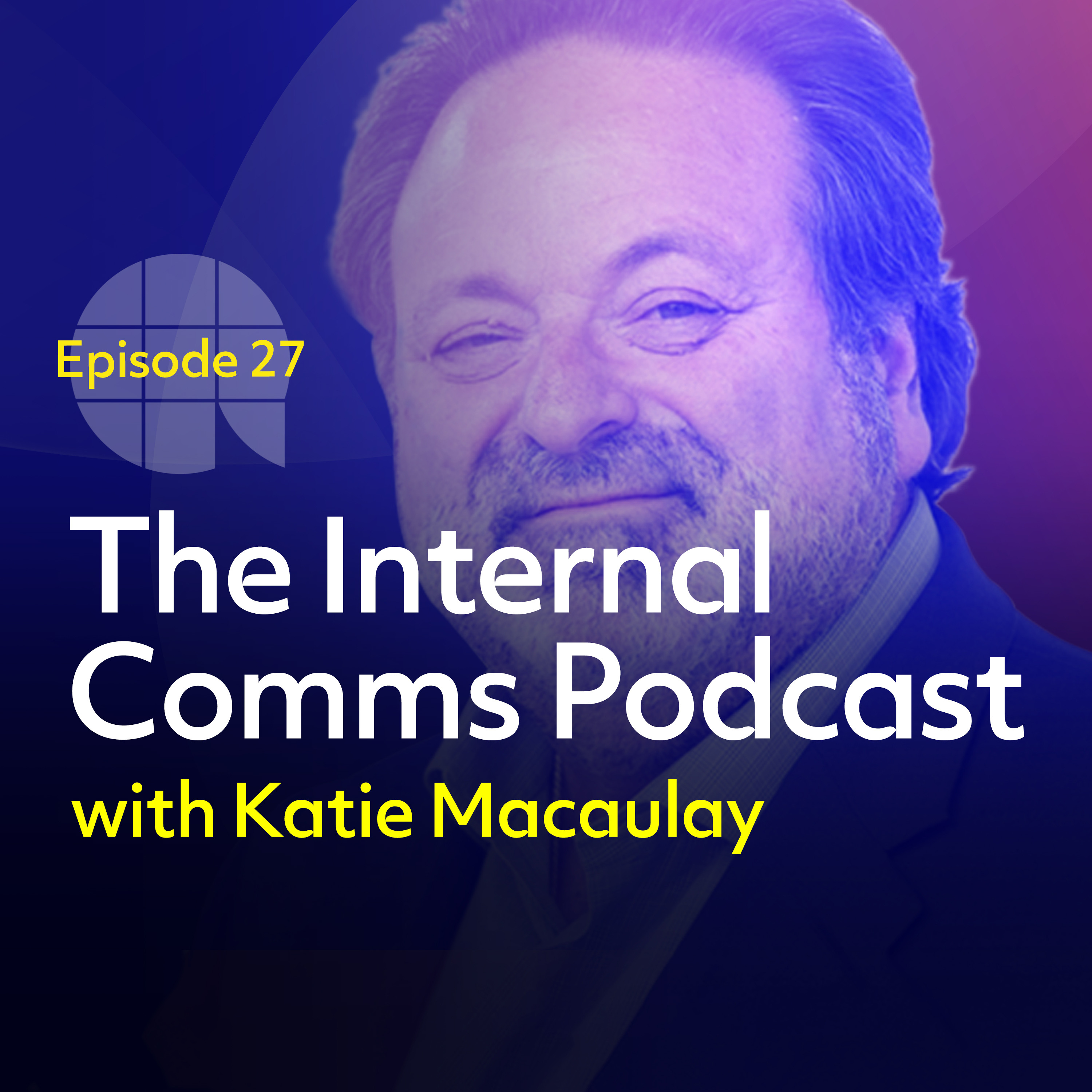 Episode 27 - Stepping up in a Crisis
This week Katie speaks to renowned communicator Shel Holtz. As listeners continue to grapple with keeping workforces informed, galvanised and feeling connected during the corona crisis, Shel shares his guidance, advice and good humour to help us all through this difficult time.
Shel's career began in communications in 1977, more than a decade before the invention of the World Wide Web. In 1994, he came up with the idea of using an intranet, a year before the word was introduced.
Today, he is director of internal communications at Webcor, a commercial construction company, with offices and projects across California.
In episode seven of the Internal Comms Podcast, he shares practical advice, insight and tangible examples about communicating in what is such a crucial period for IC practitioners.
The conversation covers a number of important themes and is sure to prompt important discussions for practitioners and CEOs alike. Join us on Twitter as we answer any questions listeners may have. If you have any thoughts or comments on this episode, please share them using the hashtag #TheICPodcast. And make sure you're following us @abthinks
Jump to
Helping people deal with the new health protection guidelines [4:37]
What do employees want to know right now? [10:19]
Culture thrives when people are together, so what happens when everyone's working apart? [12:00]
"There's a reason they're called unknown unknowns"  [14:09]
Employees = "informed insiders" [16:18]
Getting approval during a crisis [19:45]
An opportunity for internal comms to step up [22:49]
Reality check: making sure your comms align with company values [25:32]
"We need to get out there into the trenches" [26:57]
The importance of transparency [28:32]
Beware the 'stupid ray' [31:22]
Get stuck in! [37:45]
What can we learn from this? [41:52]
We must seek a return from our audience [50:41]
Taking inspiration from the Grateful Dead [51:47]
Links from this episode
Recent episodes