The Internal Comms Podcast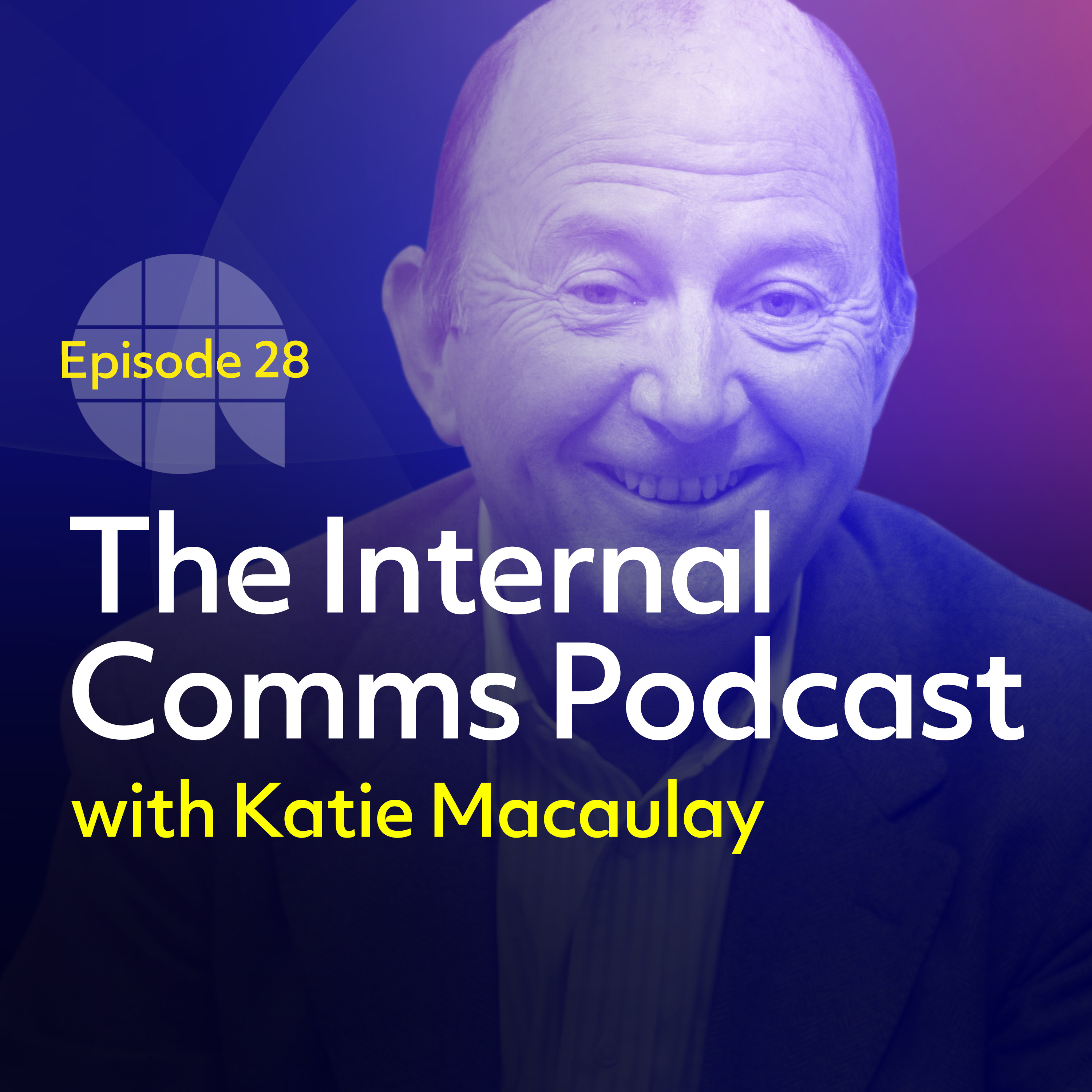 Episode 28 - The Godfather of IC
Katie's guest this week is one of the world's leading authorities on internal comms and the management of change: Bill Quirke.
As managing director of IC consultancy Synopsis, Bill has helped many global and blue-chip organisations align their leaders, engage their people, and turn strategy into action.
He is also the author of two seminal books ­– Communicating Corporate Change, and Making the Connections – plus numerous tools, strategies and models that have profoundly influenced our profession.
This episode was recorded in those halcyon days back in March 2020, when it was still possible to record face-to-face in AB's London studio. Katie and Bill's conversation touches on the pandemic, but they cover so much more ground.
Sit back and enjoy Bill's tremendous wisdom, perception and many fascinating and funny stories born from a lifetime of hands-on comms experience.
Jump to
Bill's beginnings as an English student at Oxford University [3:43]
Get good quickly – stumbling into IC by chance [7:35]
Like a fish finding the water: realising IC was his niche [11:23]
Saying what no-one else can say: the value of independent objectivity [14:26]
'Functional introverts' – Bill's experience of working with business leaders [17:37]
The blurring of employment: how the gig economy and franchise models have changed employee audiences [22:46]
How IC has matured [32:56]
"Don't make engagement your focus; start with what you need them to do for you" [39:33]
"Short and sticky beats 85 PowerPoint slides": making strategy meaningful [42:40]
It's not just Millennial nonsense: respect the values of your workforce [51:00]
Observations on the current channels landscape [01:01:27]
"I've articulated things that people already suspected"– Bill on his career in IC [01:07:44]
Bill's predictions for the future of IC [01:12:57]
Inspiration throughout his career [01:19:05]
What would he like to be remembered for? [01:20:35]
Quickfire questions:
What would most surprise people about Bill Quirke? [01:25:16]
What one book, journal or website should all communicators read? [01:26:52]
What would he do tomorrow if he knew for certain he couldn't fail? [01:29:40]
What advice would Bill give himself at the age of 20? [01:30:05]
What message would he display on a billboard? [01:31:33]
Links from this episode
Recent episodes