The Internal Comms Podcast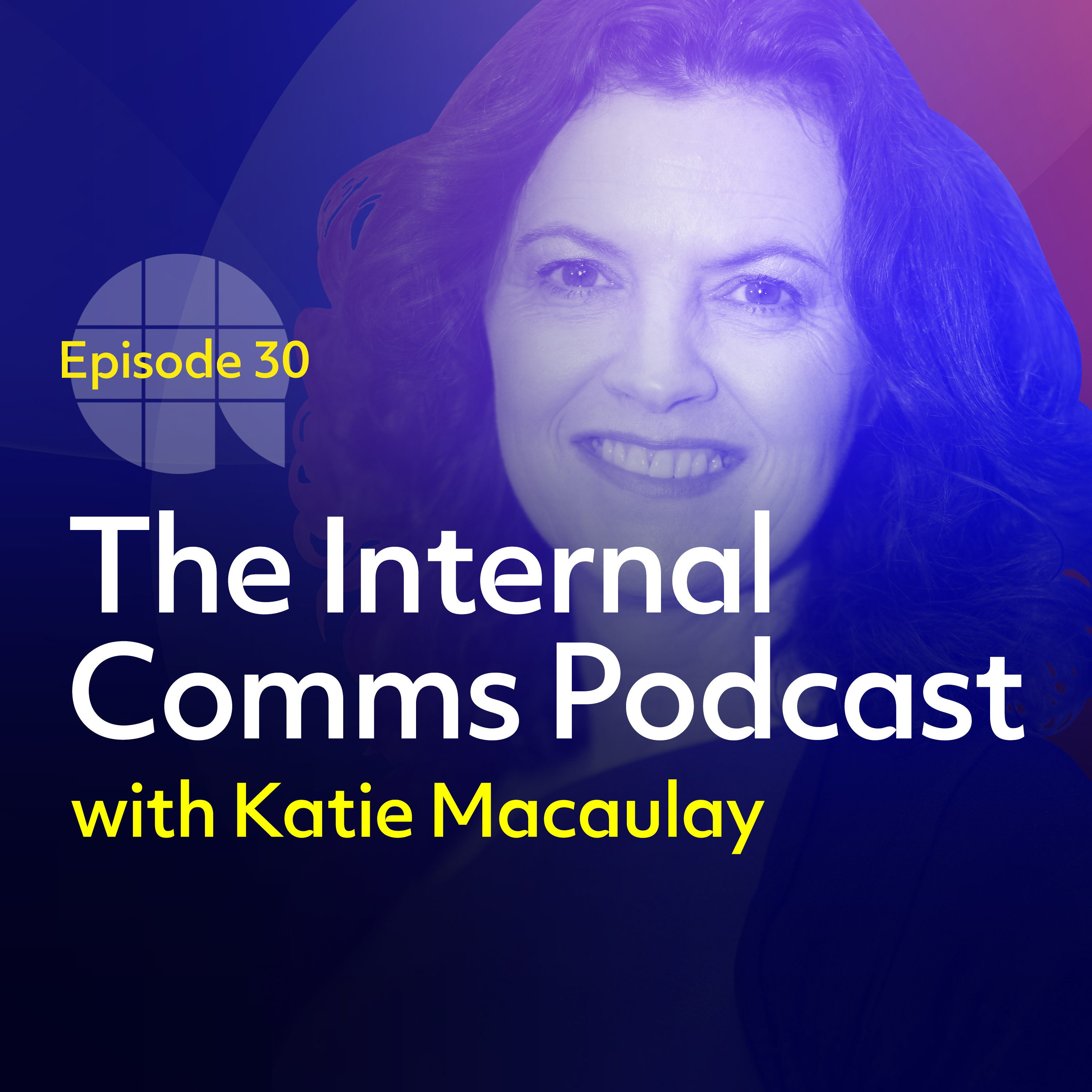 Episode 30 - Your biggest, best, boldest self
Chief Executive of the Office for Nuclear Regulation (ONR), Adriènne Kelbie has an exceptional understanding of the true power of communication and engagement. The first woman to take up the lead role at the ONR, Adriènne describes herself as an outlier, markedly different from other chief executives.
Winner of the Northern Power Women's 2019 Transformational Leader Award, Adriènne is a passionate advocate of values-based leadership, and of transparency, accessibility and diversity in all its forms.
In this episode, Adriènne and Katie discuss a wide array of topics, from what it means to be a role model, to the difference between transparency and accessibility. Adriènne also gives us especially good advice on failure through her own experiences, explaining that 'your comfort zone is not your friend'.
Adriènne firmly believes that true leaders coach and develop those around them to be their best selves. Tweet us at @ABThinks outlining what you thought about the episode for the chance to win a one-on-one coaching session with Adriènne.
AB's special microsite – Stay Connected 2020 – has useful resources and new services to give IC practitioners worldwide a helping hand. Please ask about our special rates and pro bono services for public sector and not-for-profit organisations.
Jump to
ONR – the mission to secure safe nuclear operations [02:26]
Reshaping your attitude to failure and its role in success [11:46]
Learning from impact rather than intention [18:46]
Being a leader: how to communicate a big vision [20:45]
Changes to leadership post Covid-19 – what the new normal could look like [30:04]
Inside ONR: a co-dependent culture [36:05]
Transparency versus accessibility [44:13]
Communicating internally: gaining traction and navigating challenges [48:41]
'The only disability is a bad attitude'– what is and isn't acceptable [57:38]
Encouraging diversity in the workplace [1:01:43]
Recent episodes