The Internal Comms Podcast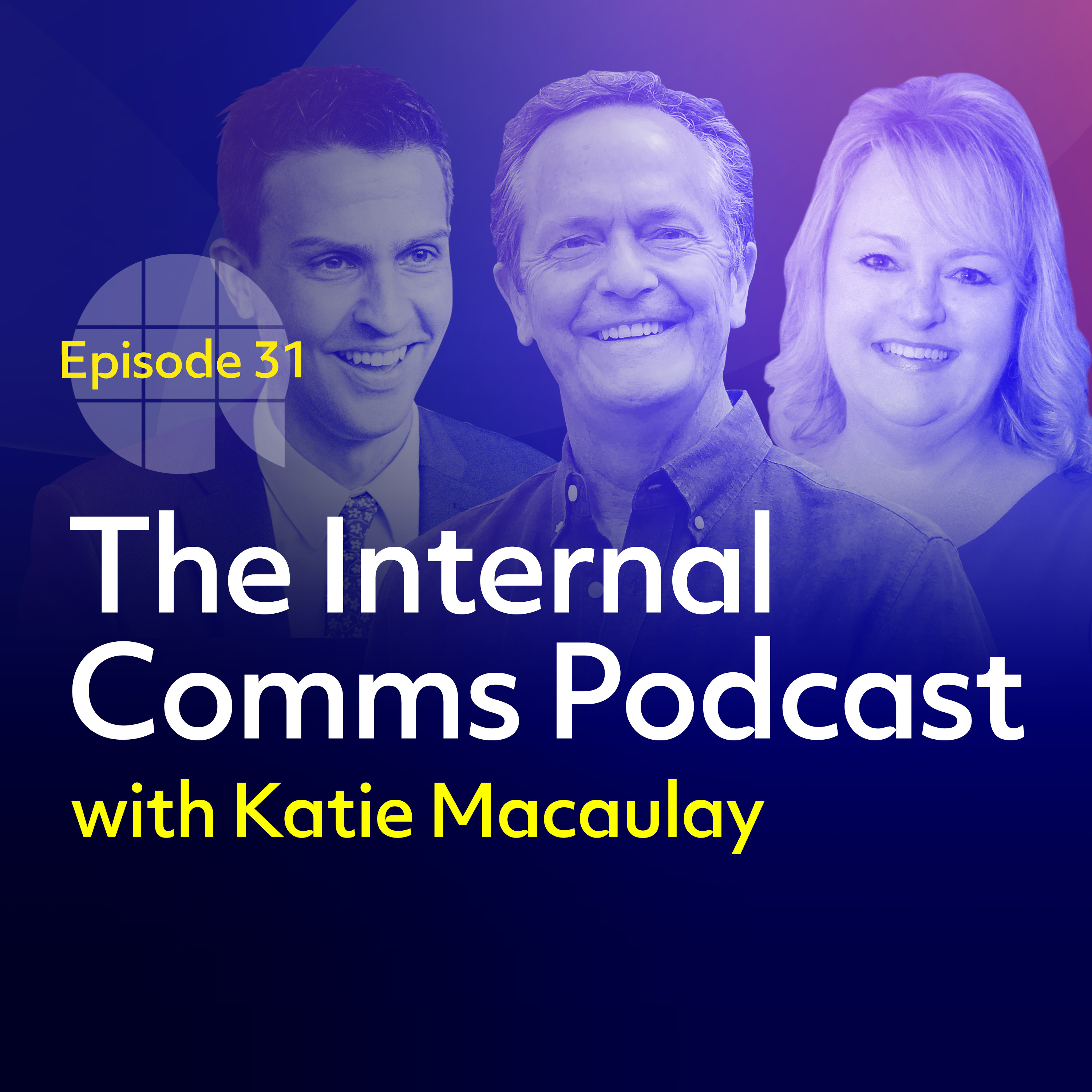 Episode 31 - What's next? IABC roundtable on the impact of Coronavirus
The Internal Comms Podcast has gone truly global with our latest episode featuring three speakers from three countries.
In episode 11 Katie tables a roundtable discussion with Jennifer Wah, Brad Whitworth and Neil Griffiths, who are all fellows of the International Association of Business Communicators (IABC).
A fellowship is the highest honour the IABC can bestow on its members. Jennifer – based in Canada, Brad – the USA, and Neil – the UK, join Katie to discuss what the industry could expect in the coming weeks and months, and the opportunities the pandemic has offered communicators.
All three guests bring a wealth of experience to the discussion, which touches on imposter syndrome, communication platforms of the future and the importance of listening to employees, among other valuable insights.
Enjoy the discussion and let us know your thoughts on any of the topics using the #TheICPodcast hashtag – we'd love to hear your feedback.
Jump to
'You can't unsee the unmade bed' – how broadcasting from home has shown new layers to leaders [4:21]
Offering an opportunity for communicators [6:41]
Putting employees on an equal footing [8:42]
The new headquarters [11:05]
When two worlds collide [12:45]
Storytelling didn't start with written words [16:07]
How do we sustain the positives? [17:59]
Relying on each other [22:21]
Moving forward in meaningful ways and how we hold on to this [23:19]
The line between internal and external communication is going to get even fuzzier [27:21]
Communicating company culture in the future [32:36]
A strong sense of purpose [34:15]
The need to get better at metrics [36:34]
What has isolation taught us to value? [41:10]
Getting over imposter syndrome [45:32]
How to continue face-to-face communication [49:29]
A virtual memorial service – continuing to build shared experiences [51:33]
The impact on volunteering for organisations such as IABC [54:40]
Practising your management skills [58:15]
The advantages of certification [1:01:52]
Treating comms with sensitivity [1:05:01]
Links from this episode
Recent episodes