The Internal Comms Podcast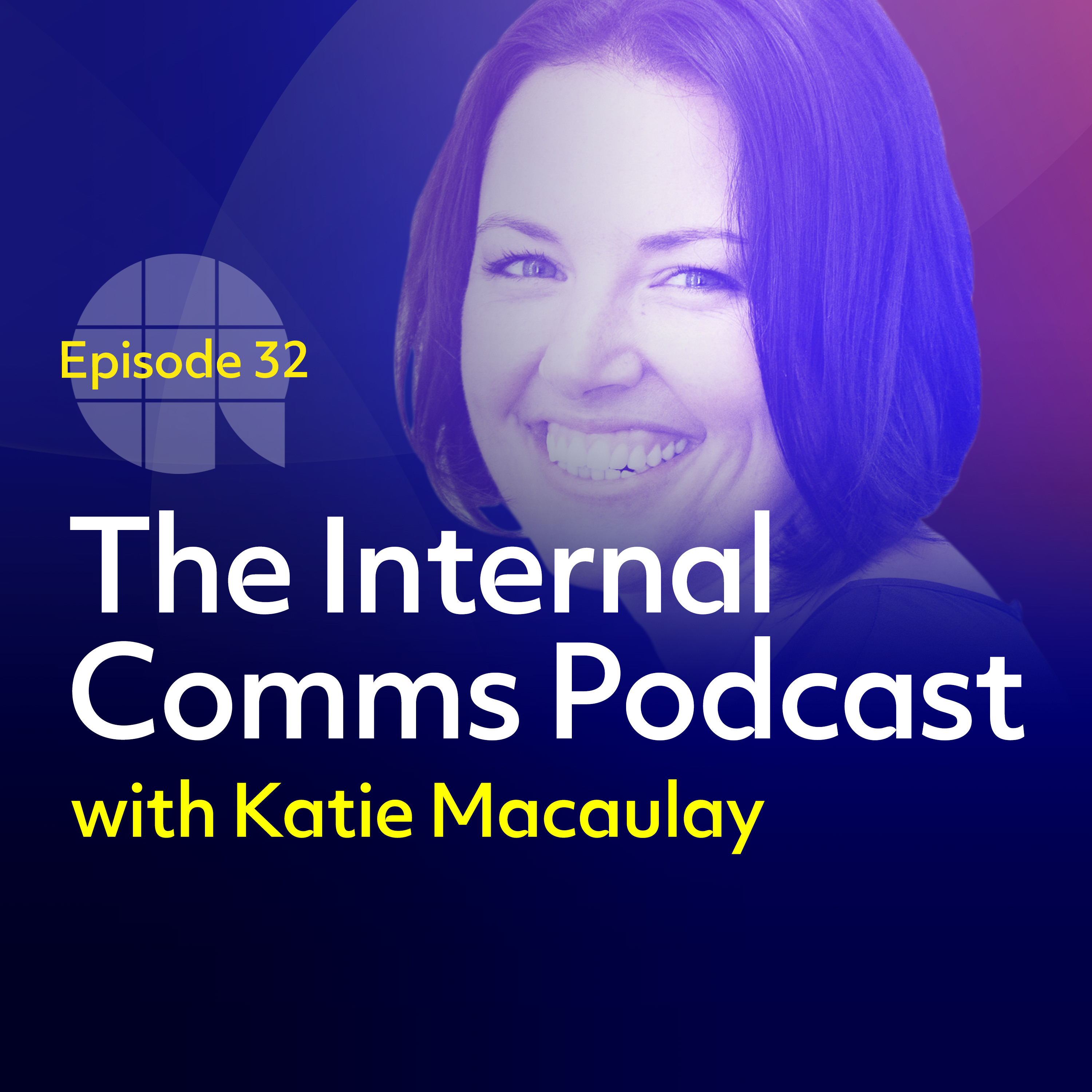 Episode 32 – Leadership in unprecedented times
President of the Chartered Institute of Public Relations (CIPR), Jenni Field has more than 16 years' experience in communications. She is the founder and director of Redefining Communications, a consultancy that transforms organisations by improving communications.
Jenni has honed her expertise across multiple industries, from pharmaceutical, to advertising and hospitality. The topic of Jenni's first book, due out in April 2021, is about moving organisations from chaos to calm.
In this episode, Jenni and Katie consider the need for businesses to adapt amid the global coronavirus pandemic, the role of membership organisations in the current climate, and improving diversity and inclusion through education and action, among other topics.
Whatever the problem, being part of the solution is the key to thriving in the world of internal comms, explains Jenni. 'You must be prepared to take action. Get in there, role your sleeves up, and make that change.'
AB's special microsite – Stay Connected 2020 – has useful resources and new services to give IC practitioners worldwide a helping hand. Please ask about our special rates and pro bono services for public sector and not-for-profit organisations.
Jump to
Rallying the army: leading the CIPR amid a global pandemic [02:45]
Recognising the breadth of public relations [10:46]
The role of membership bodies in a digital world [14:10]
Making real change: you must be prepared to take action [17:54]
The future focus of the Institute: what are we doing? [21:24]
Diversity and inclusion – the CIPR's response to issues across the industry [23:51]
Predicting the impact of COVID-19 on business and leadership [27:35]
Failure is one step closer to success [34:03]
How to become a strategic advisor: put yourself in a position of leadership [38:04]
Challenging the assumptions around 'discretionary spend' [42:40]
Is this the end of the nine-to-five? [45:53]
Recent episodes