The Internal Comms Podcast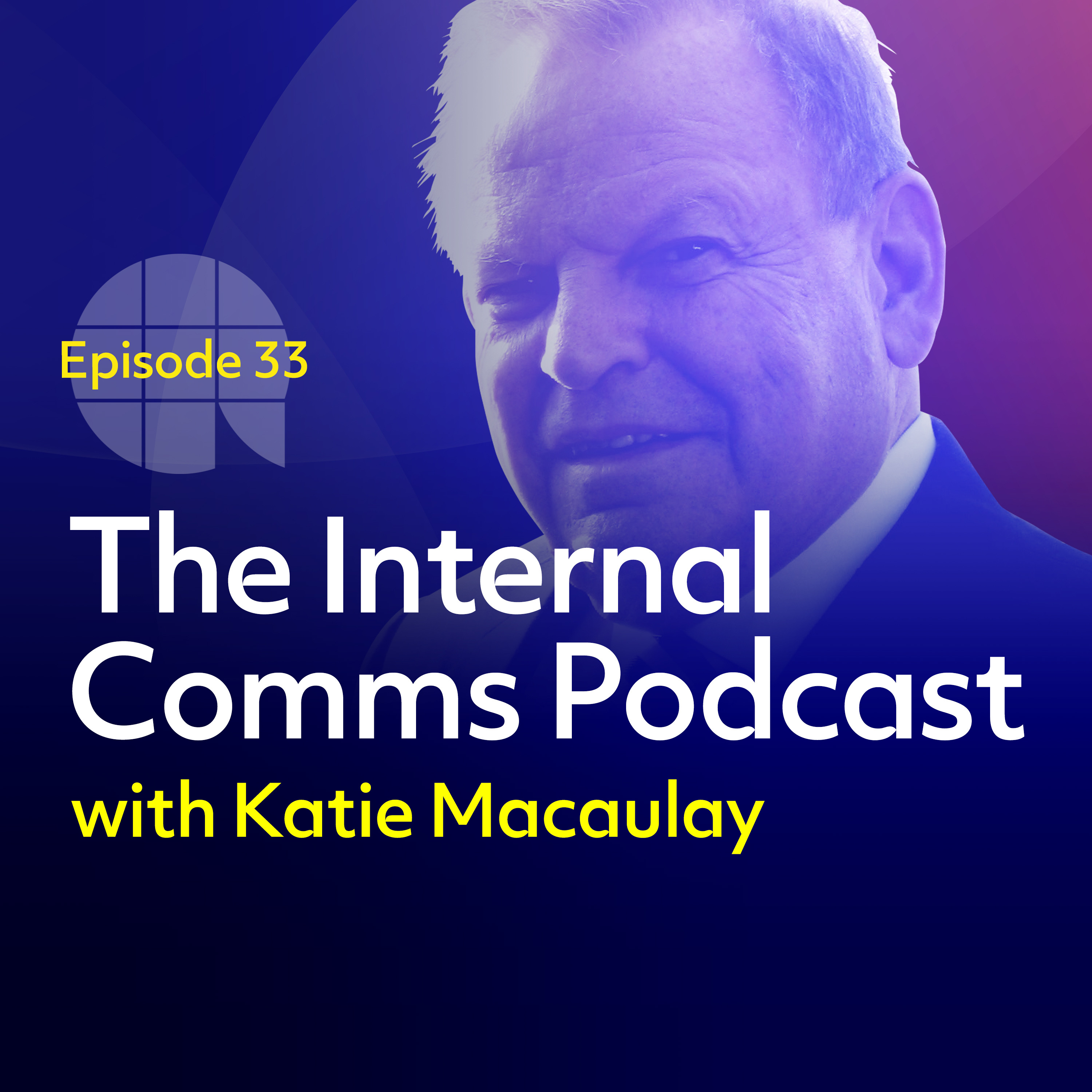 Episode 33 – IC's founding father
The goal of this podcast is to bring you meaningful, in-depth conversations with people who are helping to shape the world of internal communication: practitioners, leaders, authors, creatives, and consultants. People like Shel Holtz, Dr Kevin Ruck, Bill Quirke, Rachel Miller, Russell Grossman, Liam Fitzpatrick and Sue Dewhurst. When Katie Macaulay asked many of these amazing people who inspired their thinking, one name kept coming up: Roger D'Aprix.
He can be rightly described as the pioneer in the field of employee communication. This is reflected in the titles of some of the 10 books he's written on the subject of communication, leadership and culture: Struggle for Identity: The Silent Revolution Against Corporate Conformity (1972); In Search of a Corporate Soul (1978); Communicating For Change (1996); The Credible Company: Leadership Communication Strategies for a Sceptical Workforce (2008); Bosses: True Stories of the Good, the Bad and the Ugly (2020).
Roger has devoted his career to helping make organisations become more human, so they, in turn, can get the very best out of their people. He has played a pivotal role in establishing a truly strategic role for internal communication as the function that creates meaning for people.
But despite his incredibly impressive body of work, and a highly successful consulting career, this conversation reveals an incredibly modest and humble man. In it, Roger reflects on a career that started in the late 1950s and runs to the present day.
Align your workforce to a common cause. Find out more about our Acid Test audit and download your free guide here.
Jump to
I thought business would be dull and stifling: the accidental beginning of Roger's career in the mid-1950s [05:57]
Replacing World War Two-style propaganda with internal comms based on real audience information needs [11:39]
Human relationships: what business is really about [17:41]
How has business progressed in the four decades since Roger's first book was written? [19:03]
Why we focus on the what and not the why [20:37]
Communication in an organisation needs to be holistic [22:40]
We stifle innovation and creativity among bosses: why so many managers are poor communicators [27:36]
We don't know who we are: the identity crisis at the heart of every 'stubbornly tactical' IC professional [32:50]
Why employee activism should be encouraged [37:30]
Who communicated best – and worst – during the pandemic [40:33]
I want to hear face-to-face, with passion: how qualitative research beats quantitative [46:11]
Where the line should be drawn between HR and IC [50:00]
The moment Roger realised he was a world authority on IC [53:28]
What is Roger doing these days? [55:15]
Quickfire questions [57:53]
Recent episodes