The Internal Comms Podcast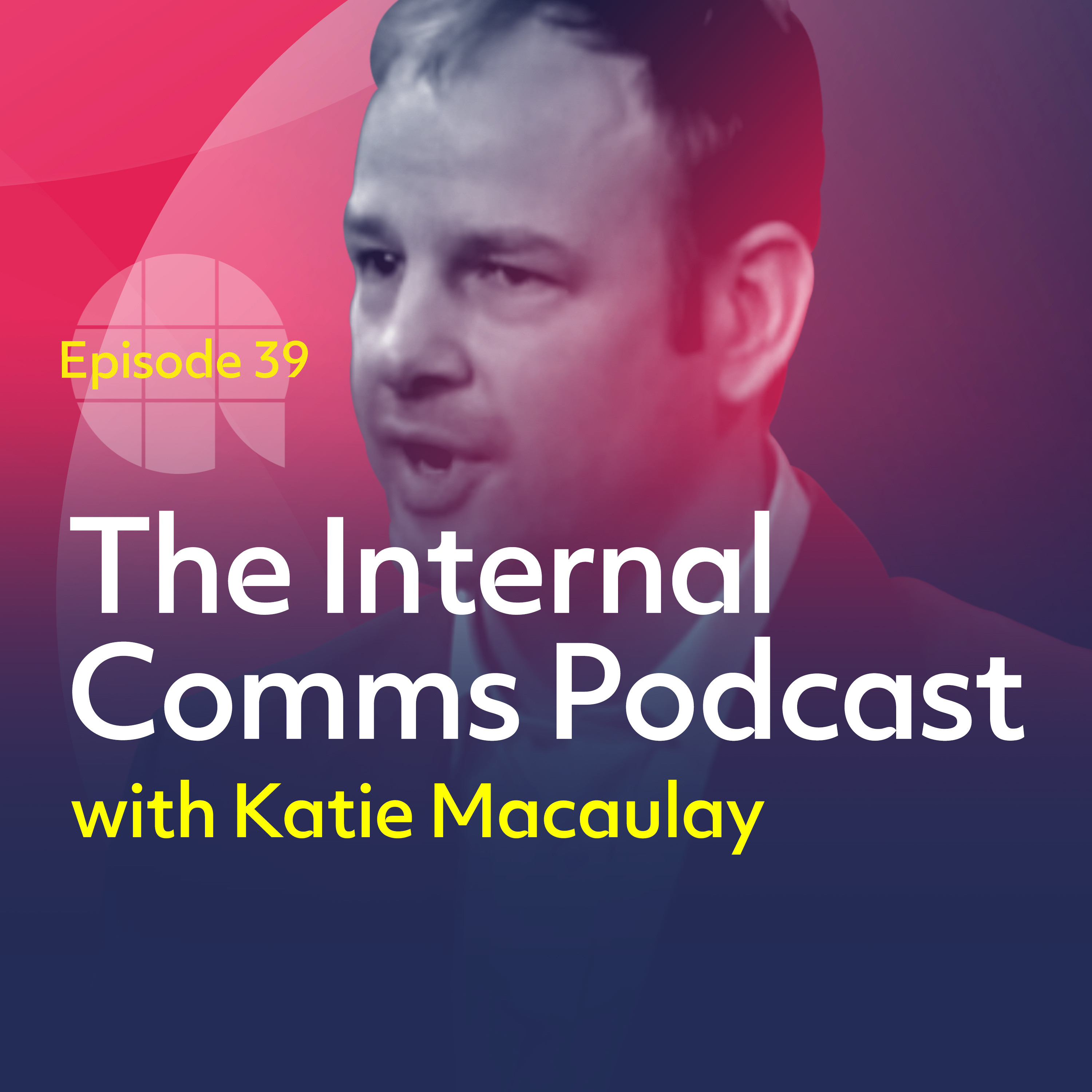 Episode 39 - Evidence-based IC
Recent research shows measurement is particularly challenging for many internal comms professionals. Katie's guest on this episode of The Internal Comms Podcast is Benjamin Ellis – a data cruncher – who is on a mission to change that.
A self-confessed tech geek, Benjamin realised that the problem with technology is often the end user, or in IC terms – people – prompting him to study psychology.
Having worked at the cutting edge of technology and communication for more than three decades, his expertise lies in networks, Big Data, Machine Learning, data governance, privacy and security – among other things.
He is now the CEO of SocialOptic and works to create positive organisational change with a variety of businesses and is currently helping the NHS and UK Government during the pandemic.
The conversation deep dives into measurement, how to do it successfully and its increasing importance in our fast-changing world. It also explores common misconceptions, survey fatigue and why the right question is more important than the right answer.
Throughout this engaging chat with Katie, Benjamin provides fresh insights and inspired thinking, guaranteed to help motivate you to measure more.
If you have any thoughts or comments on this episode, please share them using the hashtag #TheICPodcast and make sure you're following us on Twitter @abthinks
Jump to
Bringing together data and people [6:56]
The potential of big data [11:09]
The truth is often hidden in averages [12:56]
What is measurement? [14:29]
Failure is not the opposite of success [18:49]
Benchmarking – measuring change [33:14]
Data needs context [36:02]
Survey fatigue – don't waste people's time [37:34]
How to get good at measurement [48:53]
Success and impact measurement [49:18]
Check your motivation [53:35]
Impact means repeatable results [55:29]
Employee insight as an asset [57:32]
Don't stick people in boxes [1:01:51]
Start small [1:05:52]
The importance of feedback [1:08:03]
Quickfire questions [1:15:10]
Recent episodes