The Internal Comms Podcast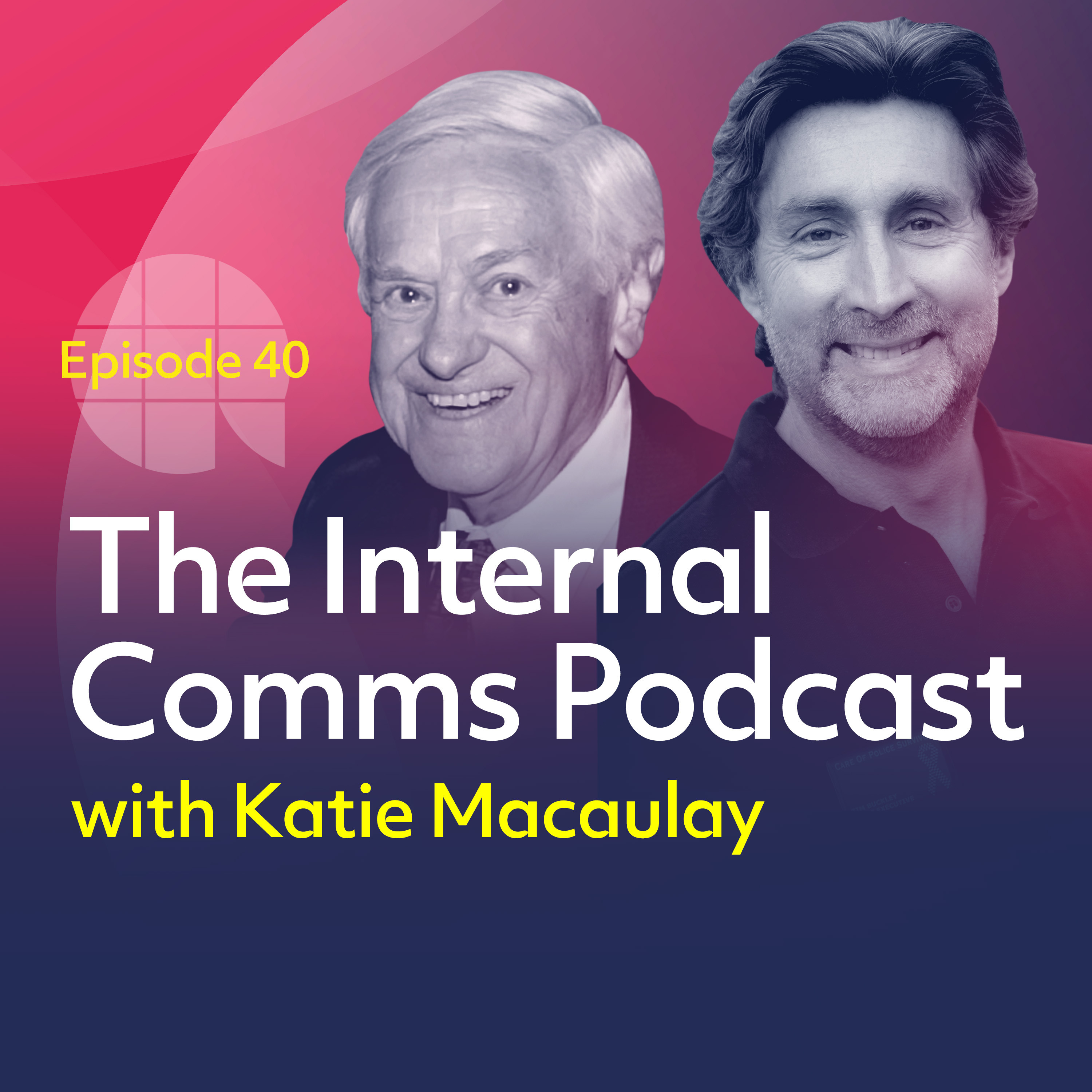 Episode 40 - Founding fathers – building the first IC agency
What prompted the creation of the first IC agency back in 1964 and what convinced those first chief executives that they needed external help communicating with their employees?
We always strive to explore and inspire with every episode of The Internal Comms Podcast and at AB we like to think of ourselves as the future of IC – but did you know we're also a big part of its origins?!
Although we can't take credit for laying all the groundwork for the discipline, we can certainly relay the story and Katie takes great pleasure in welcoming AB's founder and namesake Anthony (Tony) Buckley, now 86, and his son Tim, who continued his legacy, to this episode of The Internal Comms Podcast.
In some way, AB's long and unique heritage reflects the growth and maturing of our profession, as you'll hear in this episode.
Tony and Tim look back on the origins and evolution of internal comms, delving into its very essence. The conversation gets lively as they cover values-based leadership, the power of integrity and honesty, the difference between mirrors and windows and the need to keep asking why.
Moreover, their story is testimony to the changing nature of IC and what will bring you staying power in our fast-changing world.
There's also discussion of 'ABness' – how we live the values of IC ­­­ – a culture embedded by Tony.
So sit back, grab yourself a coffee and enjoy some insights from two of IC's trailblazers.
Jump to
An independent journalist approach [11:03]
The beginning of the employee voice [11:39]
Comms experts and perspective [15:14]
Honesty and integrity [16:36]
The key to longevity [22:36]
What is ABness? [22.55]
Leading from the front [23:50]
Engagement and business success [29:46]
Why we need windows not mirrors [33:12]
The importance of building bridges [33:46]
Purpose in an organisation [35:59]
Measuring success: the bottom line [36:47]
Earning trust [41:05]
The IC community [43:57]
Sharing knowledge [44:28]
Quick fire questions [55:20]
Recent episodes