The Internal Comms Podcast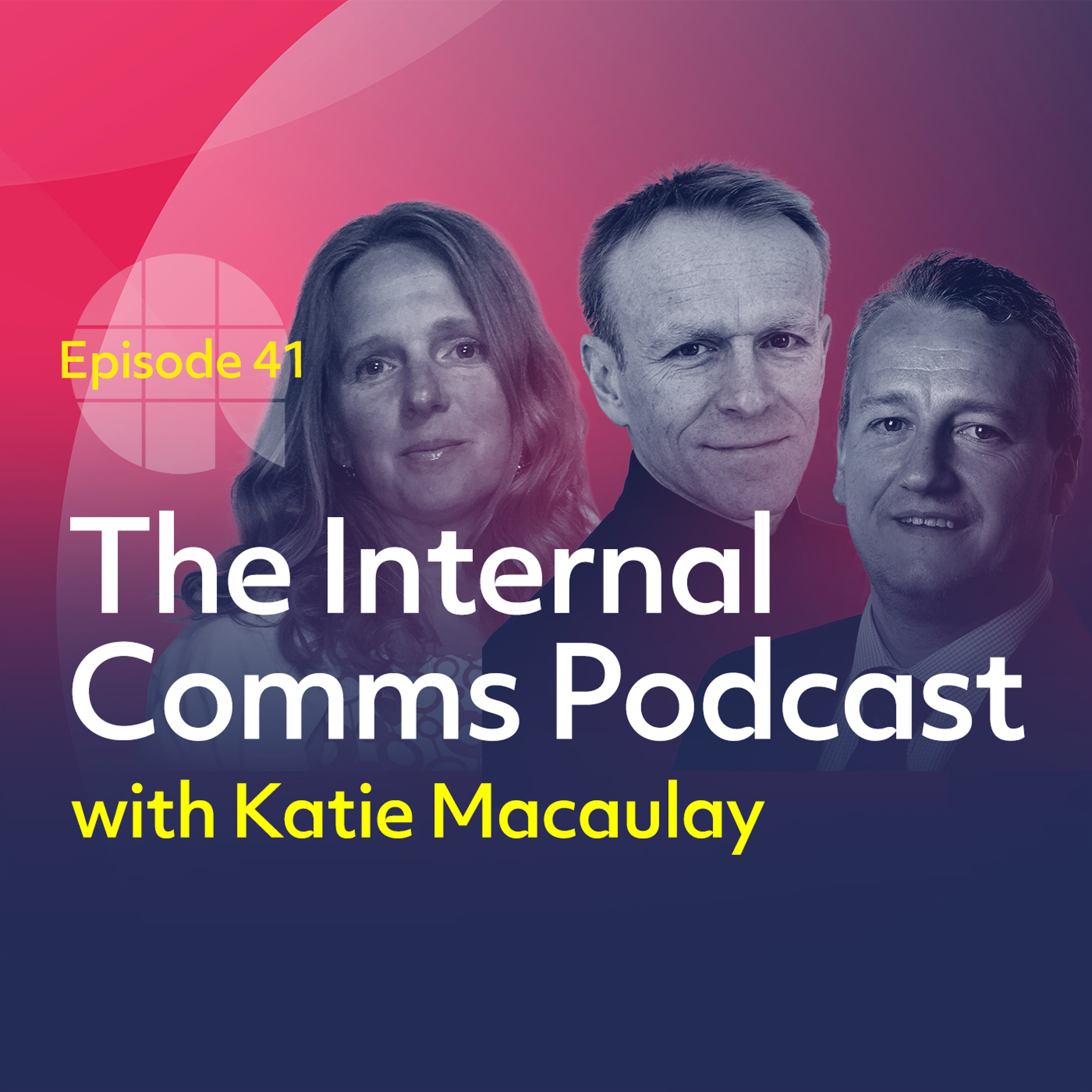 Episode 41 - At the heart of the crisis: NHS comms during Covid-19
The NHS has never been far from our hearts and minds over the last few months. As the national jewel in the UK's crown, the National Health Service has battled many difficulties over the last 72 years. But in 2020, in the face of a global pandemic, it's faced its toughest period to date.
For those handling its communications, it's been an incredibly challenging time with highs, lows and everything in between. For the last episode of 2020, as focus shifts once again to the tireless NHS workers who are facing – quite possibly – their toughest ever winter, we hear from some of the comms professionals who are supporting them in this fight.
Katie sits down with Amanda Nash, Head of Communications at Plymouth Hospitals NHS Trust, Ross Wigham, Deputy Communications Director at Northumbria Foundation Trust, and Adam Brimelow, Director of Communications at NHS Providers to talk about everything they've dealt with this year – and what they've learnt from the pandemic.
If you have any thoughts or comments on this episode, please share them using the hashtag #TheICPodcast and make sure you're following us on Twitter @abthinks
Jump to
"Word of mouth beats everything" [7:20]
Catering for different audiences [10:15]
Why we want people to speak up [12:13]
Be clear about your story [15:31]
When hospitals fell silent [19:19]
The NHS "marching off" to war [21:40]
PPE was a life or death situation [24:21]
Boosting morale during Covid-19 [27:19]
Bringing NHS comms together – and looking after mental health [30:39]
Comms' lasting legacy [35:24]
The impact we've had [36:43]
Remembering the fundamentals [38:39]
Hoping lessons won't go unlearnt [45:51]
"The NHS is expert at delivering kindness" [51:01]
The importance of trust [53:53]
Communicating with authenticity [55:45]
It's ok not to have all the answers [58:39]
Comms can make the difference [1:00:00]
"It's always about the people and how they feel" [1:01:55]
Recent episodes