The Internal Comms Podcast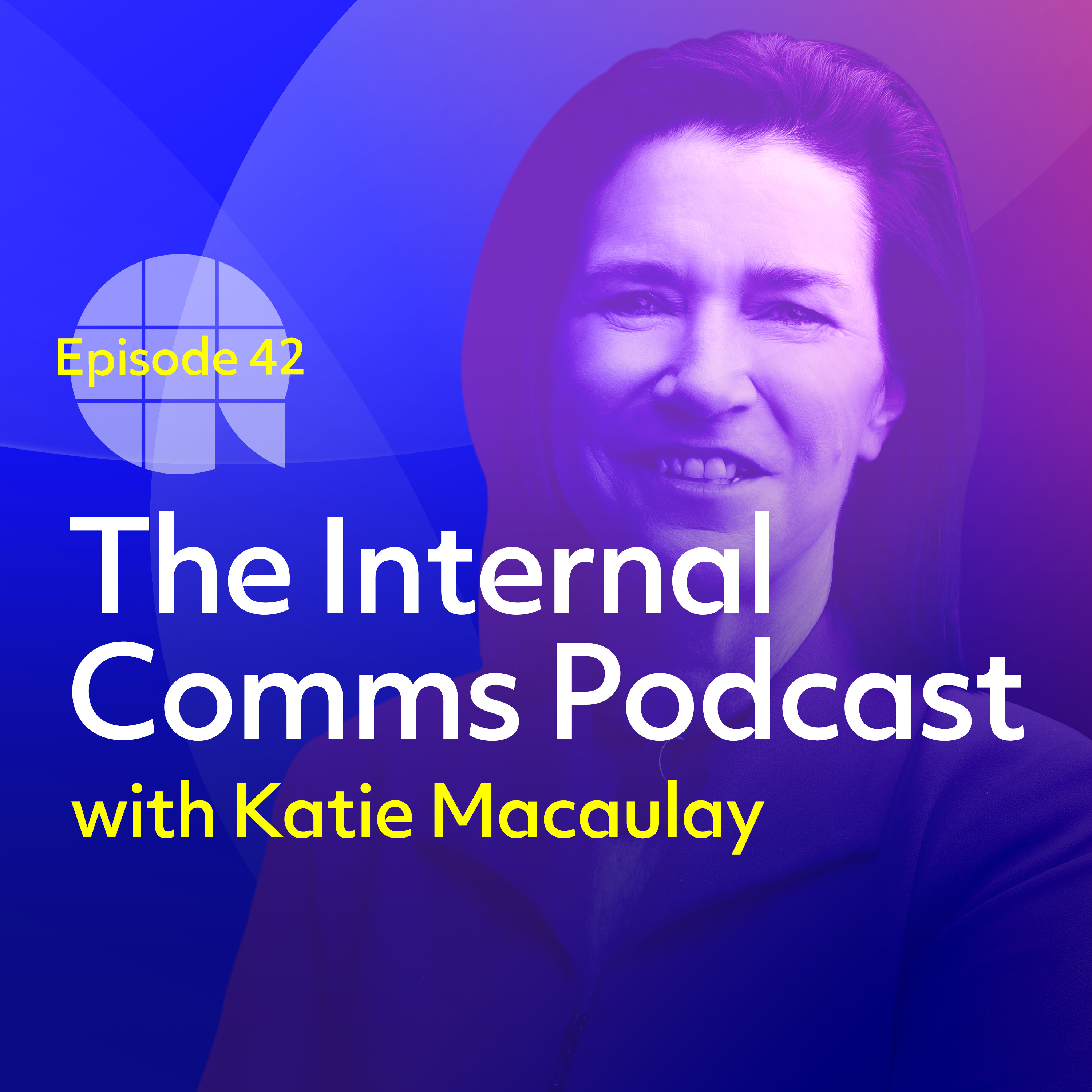 Episode 42 – Once Upon A Time In IC
Katie Macaulay kicks off Season 5 of The IC Podcast with a riveting conversation with business storytelling specialist Gabrielle Dolan.
Gabrielle is a highly sought-after international keynote speaker and trainer, and the author of six best-selling books.
She first realised the power of storytelling in a business context while working in senior roles in corporate Australia, when she recognised the importance of bringing humanity to the way business people communicate.
Gabrielle has shared her experience and insight with leaders at an impressive range of clients, including the Obama Foundation, EY, National Australia Bank, Amazon and Vodafone.
After wowing readers with such published works as Stories for Work: The Essential Guide to Business Storytelling, and Real Communication: How to be You and Lead True, Gabrielle is releasing her latest work, Magnetic Stories: Connect With Customers and Engage Employees With Brand Storytelling, on 01 March this year.
Gabrielle joined Katie from her home in Melbourne for a really illuminating and inspiring conversation about all aspects of storytelling.
If you have any thoughts or comments on this episode, please share them using the hashtag #TheICPodcast. And make sure you're following us @abthinks
Jump to
Early influences: where Gabrielle's interest in storytelling comes from [5:12]
Emotion over logic: how storytelling affects the brain's decision-making process [6:35]
Here comes the science bit: the physical importance of engaging the emotional side of the brain [8:34]
Be an inspirer, not just a reporter: avoiding storytelling styles that don't engage your audience [11:56]
Brain dumps and metal detecting: digging below the surface to find your own stories, and interpreting the messages they contain [16:54]
Magnetic Stories: how recent trends around public perceptions of brands inspired Gabrielle's latest book [26:20]
The Five C's: looking beyond the basic stories IC pros use [30:21]
Don't just list your values on a coffee mug: training company leaders to communicate authentically [37:47]
The highlight of my career: running training for the Obama Foundation [43:14]
Finding positives: storytelling in the age of Covid [48:22]
Goodwill Wine and Barbie dolls: Gabrielle's favourite brand creation stories [52:08]
Stories belong to everyone: common mistakes in corporate storytelling [58:19]
Go jargon-free: why acronyms are a symptom of lazy communication [1:01:24]
Quick-fire questions [1:08:25]
Recent episodes