The Internal Comms Podcast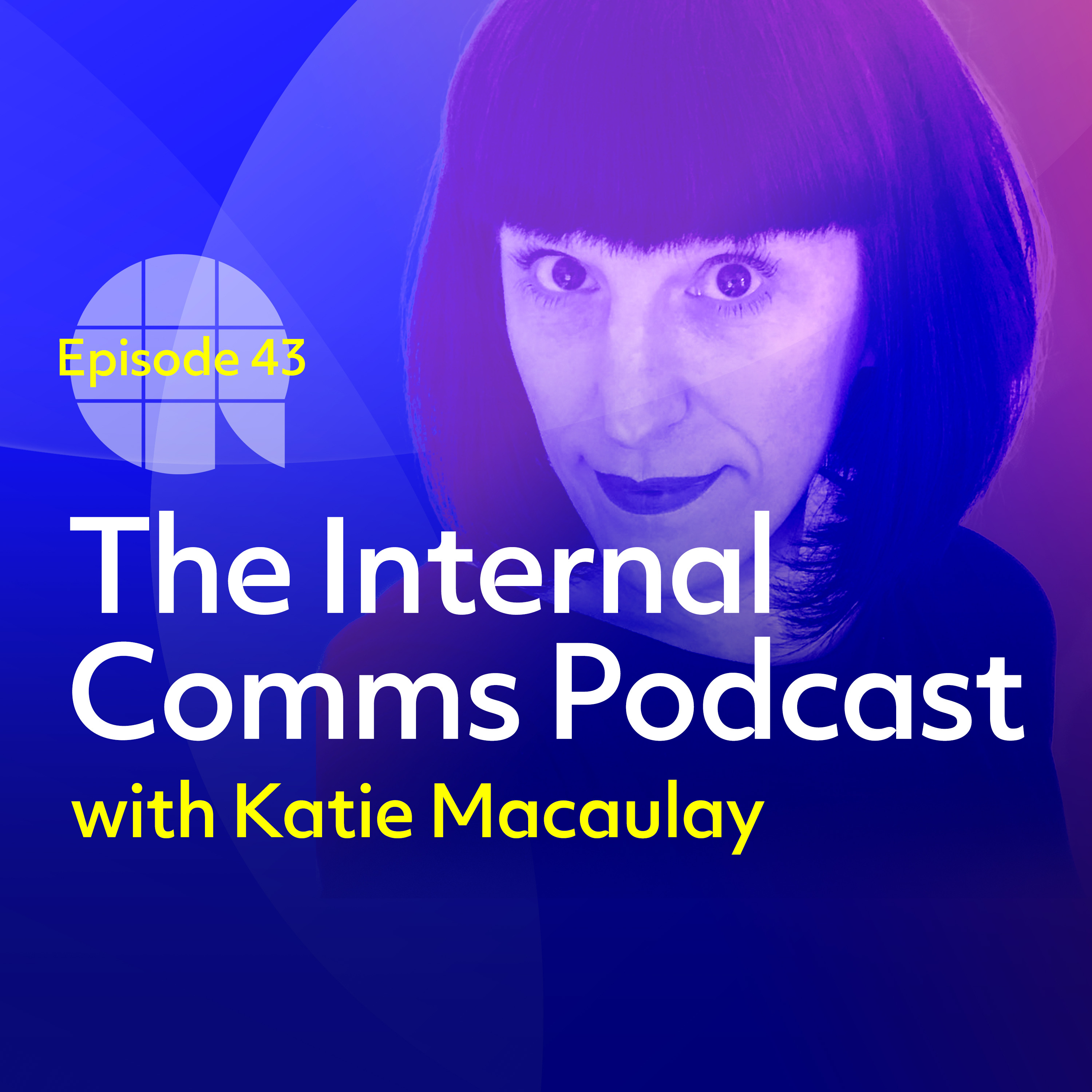 Episode 43 – Kate Jones on the state of our sector
Every year since 2008, internal comms pros have responded to the Gallagher State of the Sector report. Because it's been running for 13 years, and because similar questions are asked year-on-year, this report has become a useful way for the IC community to benchmark our activities and ambitions.
So, with the 2021 report hot off the press, host Katie Macaulay wanted to reach out to an experienced and thoughtful in-house comms practitioner to really get to grips with its findings.
And who better than Kate Jones?
Kate is Head of Communications and Corporate Affairs at construction industry giant Tarmac. The firm supplies the materials that help shape the world around us and is perhaps best known for the invention of asphalt, a product that remains synonymous with its brand.
Kate is a qualified internal communications specialist with 25 years' experience, both agency and in-house, across a number of industries. She is the elected Chair of Board at the Institute of Internal Communication, a Fellow of the Institute and was named Internal Communicator of the Year in 2016.
She speaks with an authority borne from experience, so we're confident you will enjoy this deep dive into the state of our sector.
If you have any thoughts or comments on this episode, please share them using the hashtag #TheICPodcast. And make sure you're following us @abthinks
Jump to
Assessing the importance of the State of the Sector report [04:51]
How useful the report is to a company like Tarmac [06:12]
Reporting to HR: notable trends on where IC teams are located within organisations [07:57]
The COVID effect: issues highlighted by changes to working conditions during the pandemic [09:38]
In the spotlight: taking advantage of IC teams' increased influence [12:49]
Changing channels: the impact of being 'shoved' onto Teams [15:31]
Leaving the bandwidth clear: how Tarmac workers responded to business-as-usual messaging being turned off [19:11]
Face-to-face is still best: the importance of maintaining the information flow to line managers [21:25]
Why laying out your long-term vision is the most important message when communicating change [23:38]
'It's easier to measure hits than habits': the difficulties of meaningful measurement [25:54]
The benchmarking battle: getting senior leaders to compare their company with others [28:58]
Make friends with the strategy people: why understanding what the organisation is trying to achieve is fundamental when planning comms [30:28]
Employee experience, asynchronicity and flexible working: emerging trends for the year ahead [34:09]
Emphasising cultural considerations: why we do what we do in IC [39:30]
Quickfire questions [42:30]
Recent episodes