The Internal Comms Podcast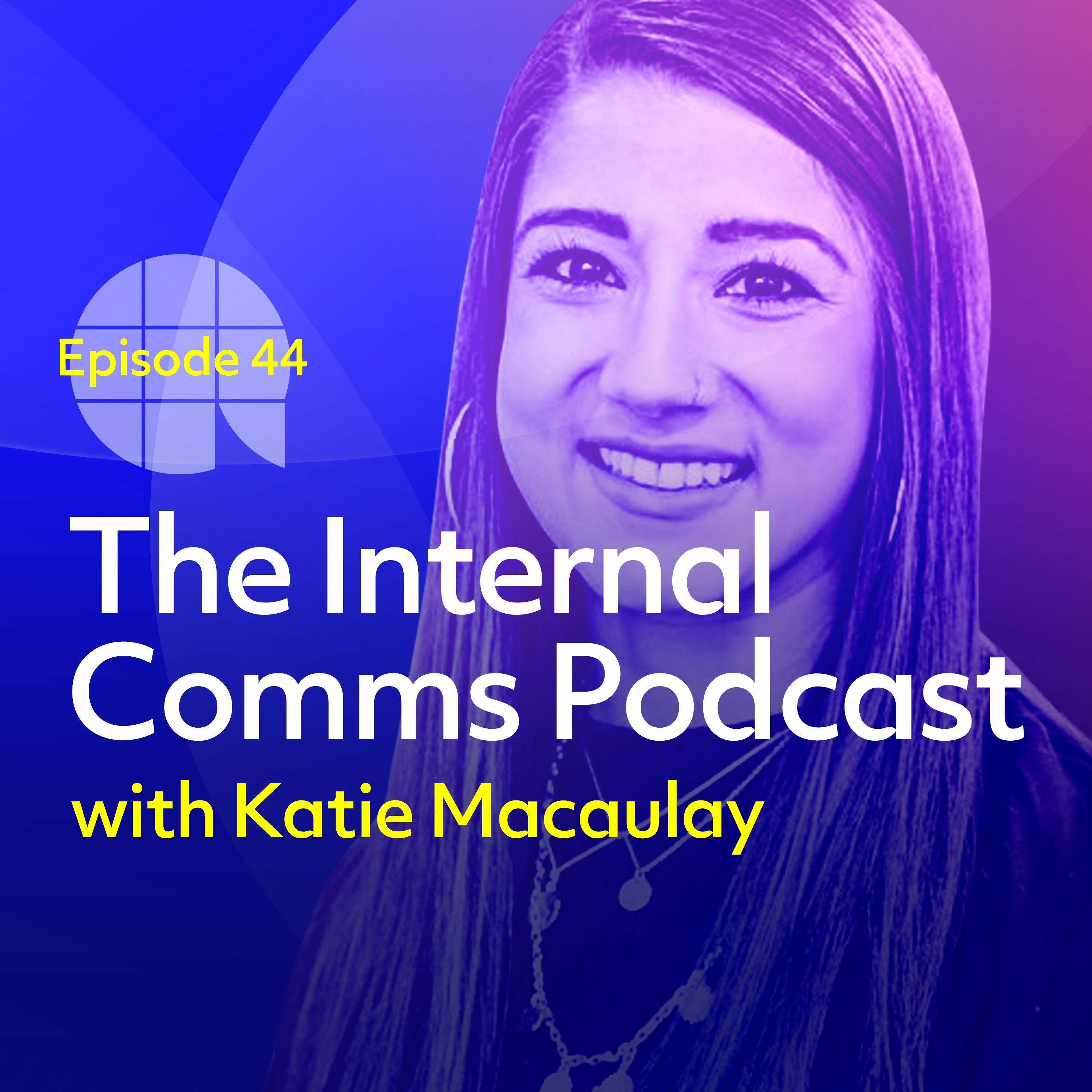 Episode 44 – How to prove your presence
Katie Macaulay's guest for episode 44 of The IC Podcast is Canadian comms expert Prarthna Thakore.
After beginning her career in Calgary and then moving to London, Prarthna has accrued more than 10 years' experience working across sectors in business-to-business and business-to-consumer, developing expertise across the comms disciplines.
Until very recently, she was the Head of Internal Communications at ISG, a global construction company employing 3,000 people across 24 countries.
This conversation covers a lot of ground – from the strategic to the practical – including the best way to analyse and map your audience, three ways to think about content creation, how to design a successful values programme, a really smart structure for your line-manager briefing pack, and how to influence without authority.
We're sure you'll enjoy the thoughts of this dynamic and highly articulate woman who seems destined to lead innovation in our industry for decades to come.
If you have any thoughts or comments on this episode, please share them using the hashtag #TheICPodcast. And make sure you're following us @abthinks
Jump to
Communications remain the same: learnings from different industries [04:04]
Going global: the changes Prarthna made in her first five years with ISG [07:12]
Use the tools that you have: building an IC app [11:55]
Portrait of a modern comms team: how ISG's IC function lines up and operates [14:49]
Audience mapping: shaping your content strategy to suit the people who will read it [17:55]
Skimmers, swimmers and deep divers: analysis of a successful content-creation model [26:14]
Short and punchy: creating values statements that land [30:53]
Show, know, do, discuss: Prarthna's innovative monthly manager packs [38:00]
Honesty, clarity and compassion: permanent changes to leadership messaging brought about by the pandemic [44:00]
What IC can borrow from marketing and where the disciplines differ [48:47]
Use your expertise: how to exert influence without authority [51:12]
Quickfire questions [54:21]
Recent episodes