The Internal Comms Podcast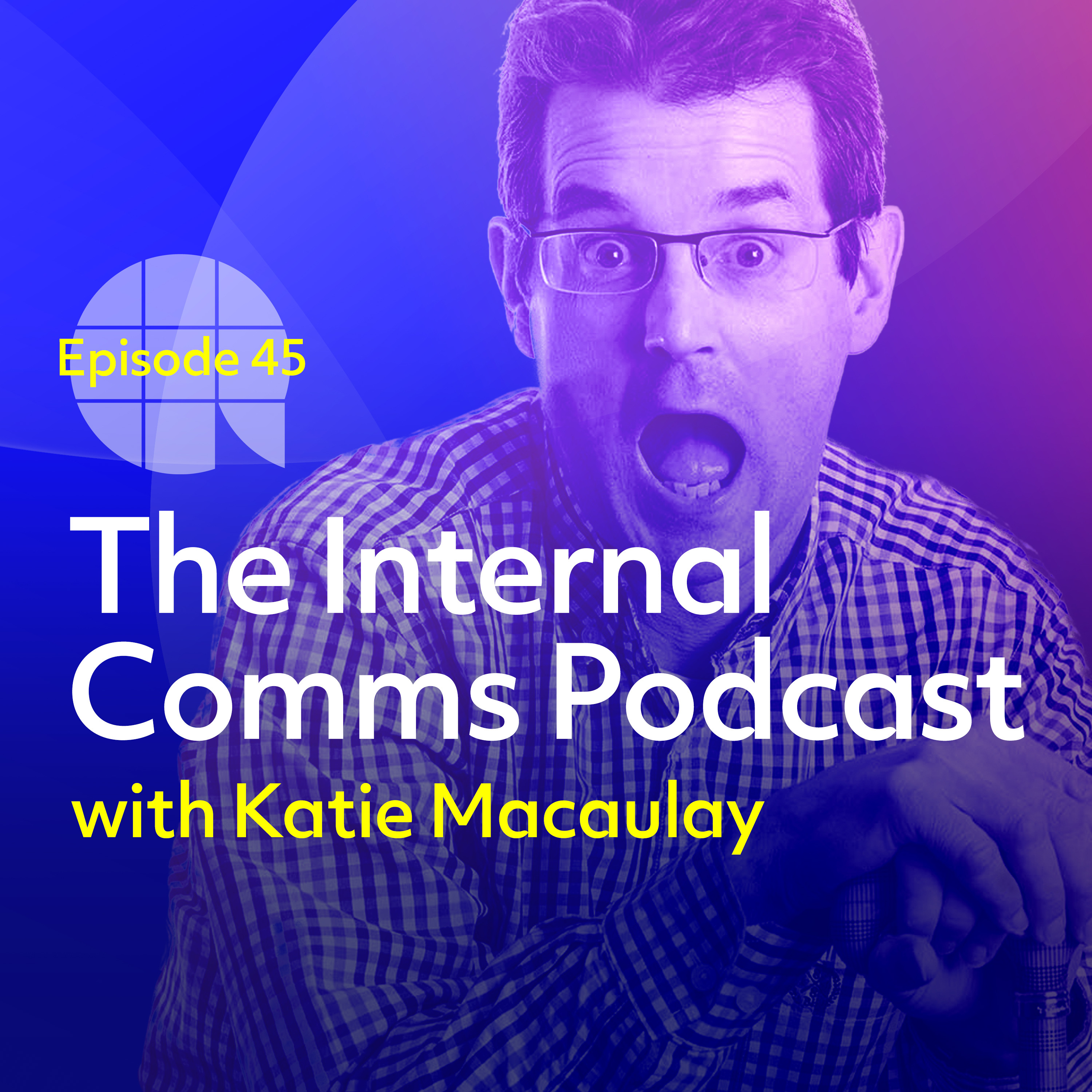 Episode 45 – Sharing the magic
The life and career of this week's guest has been a literal roller coaster.
Mark Webb fell into PR and media relations by chance, after spotting a job ad for the new Eurodisney theme park (later Disneyland Paris) while on his way to work another season as a ski rep.
His impulsive decision to apply for that post has shaped much of the following 30 years.
After experiencing the famous Disney magic as an A-list guest liaison, escorting the likes of Michael Jackson around the park, Mark took that sense of excitement with him into more conventional comms roles with David Lloyd Leisure and Dixons Carphone.
It was as Head of Group Social Media for Dixons that he embraced and mastered the power of Twitter as a comms tool to humanise a brand. But it was during those same years that he was diagnosed with multiple sclerosis.
Adopting an overwhelmingly positive attitude, Mark resolved to live life to the full, whatever MS throws at him.
Now Head of Comms at Shift.ms – a charity and social network for MSers – Mark is a public speaker and tireless campaigner, raising funds and awareness about this progressively debilitating condition.
We guarantee you'll be entertained, touched and inspired by his conversation with Katie, although 'inspiring' and 'inspirational' are terms Mark would rather you didn't use to describe him. Re-Mark-able, perhaps?
If you have any thoughts or comments on this episode, please share them using the hashtag #TheICPodcast. And make sure you're following us @abthinks
Jump to
More of a meander: Mark's unconventional route into comms [04:32]
Caught up in the magic: lessons from Disney on how to develop a world-class brand [12:09]
Formative experiences: crisis management and early Twitter adoption [15:59]
Numbness, confusion, acceptance: dealing with an MS diagnosis [21:10]
Finding the positives in a degenerative disease [26:08]
No guilty cheque: Dixons Carphone's empathetic response to Mark's condition [29:36]
"Tweet in your own voice": how Mark netted his CEO a huge Twitter following [32:49]
The power of LinkedIn: how an online eulogy went viral [39:09]
A social network for good: Mark's work with Shift.ms [42:17]
Interesting and authentic: the building blocks of a successful online support community [47:10]
Inspiration porn: battling lazy and negative perceptions of disability [48:54]
We could be more coherent: strategies for amplifying the voice of the disabled community [54:30]
Born lucky: how living with MS has affected Mark's outlook on life [59:03]
Control what you can control: advice for the anxious [1:02:31]
Quickfire questions [1:07:25]
Recent episodes