The Internal Comms Podcast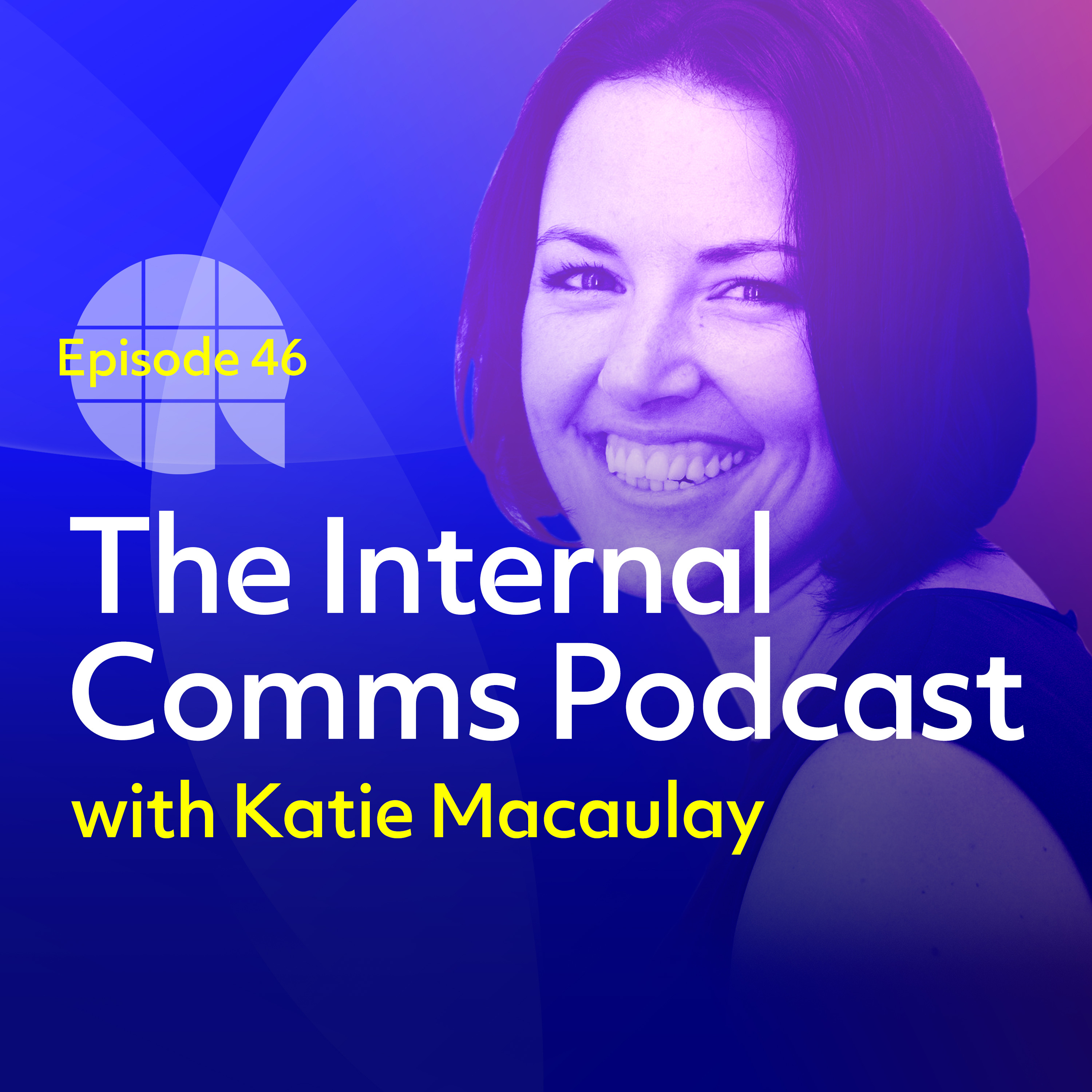 Episode 46 – Influential Internal Communication
This episode sees the return of the brilliant business communications strategist, international public speaker and podcast host Jenni Field.
The immediate past chair of the Chartered Institute of Public Relations joined host Katie Macaulay to discuss the ideas and frameworks outlined in her new book, Influential Internal Communication: Streamline Your Corporate Communication to Drive Efficiency and Engagement.
As this essential volume is a field guide (pun intended) to taking your organisation from chaos to calm, Katie and Jenni talk about chaos – what this looks like from a business perspective and what causes disorder – and how to use communication as a diagnostic tool to identify the root causes of business problems and, ultimately, fix them for the long term.
Other subjects in this enjoyable conversation include leaders' often obsessive preoccupation with change, the levers we can pull inside our organisations to drive engagement, and how organisations can sometimes become conceptual entities standing between employees and the people they serve.
If you have any thoughts or comments on this episode, please share them using the hashtag #TheICPodcast. And make sure you're following us @abthinks
Jump to
Something for non-communication people: Jenni on writing her new book [4:40]
Why a strong narrative is the most important of the four enablers of employee engagement [7:40]
Five steps to IC heaven: Jenni's model for strategy and planning [11:31]
Not just running around like headless chickens: defining chaos in an organisation [14:43]
Be a genuine, empathetic and knowledgeable leader: effective alternatives to unnecessary change [17:46]
It's nothing to do with me: how brands can act as barriers between ourselves and consequence [21:18]
Understand, diagnose and fix: how the Field Model can take you from chaos to calm [25:45]
Calm from curiosity: asking uncomfortable questions and avoiding confirmation bias during research [32:33]
Jenni's experience of helping senior leaders shape corporate strategy [37:02]
Using the RASCI model to make changes that last [41:33]
What carrying out research for an organisation can teach you about yourself [49:31]
Quickfire questions [56:34]
Recent episodes