The Internal Comms Podcast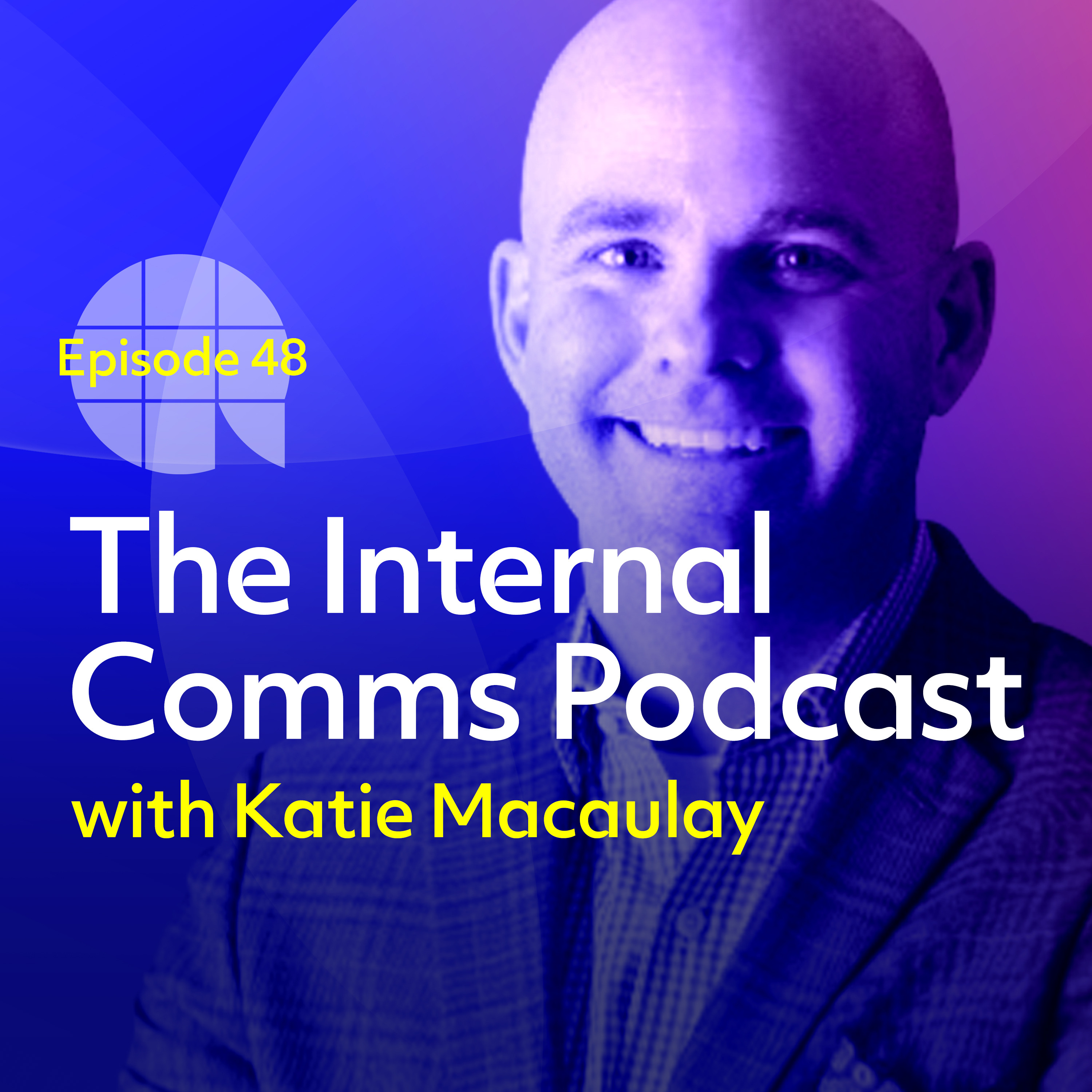 Episode 48 – Changing minds: using behavioural science in IC
It has always been Katie Macaulay's goal for The Internal Comms Podcast to help improve the way organisations communicate with their people, and this week she does so by exploring how behavioural science can influence our thinking as internal comms pros.
In recent years, this fascinating field has given our friends in marketing a better understanding of what drives decision-making. This knowledge has, in turn, heavily influenced the approach to customer experience, product design, and all aspects of marketing comms.
Guiding us through how all of this works, and how it can be applied to our work in IC, is one of the world's leading behavioural science experts: Will Leach.
Will has more than 25 years' experience of applying behavioural design to marketing, including running PepsiCo's behavioural research lab.
He is the author of the best-selling book Marketing to Mindstates: a practical guide to applying behavioural design to research and marketing, and a two-time winner of the EXPLOR Award for behavioural science research.
Will is also the founder and CEO of two businesses: The Mindstate Group and TriggerPoint, both of which use behavioural science to create marketing that drives people to act.
In this thought-provoking episode, Will gives a beginner's guide to behavioural sciences, bringing the subject to life with great passion, energy and enthusiasm.
Along with plenty of personal insight and experience, he explains how we can tap into the underlying goals and motivation of our employees and connect with them in a more fundamental and meaningful way.
If you have any thoughts or comments on this episode, please share them using the hashtag #TheICPodcast. And make sure you're following us @abthinks
Jump to
An insane story: Will's journey from combat engineering to marketing research [05:18]
A shocking realisation: how the sudden arrival of his baby son changed Will's world view [09:58]
People are not segments: how understanding mindstates is the key to understanding behaviours [14:30]
Messaging the subconscious: why targeting people's emotional side gets the best results [19:02]
Will's snacking shame: how a noisy crisp packet offended customers' non-conscious minds [22:23]
Speak to aspirational goals: how to get your message through someone's psychological filter [29:30]
Context matters: how the environment in which a question is asked affects the answer you will get [38:32]
Don't focus on you, focus on them: the nine motivations that will help get your message across [43:41]
Trigger points: how communicators can implement Will's theories [49:53]
Just one extra question: how to add vital detail to your employee engagement survey results [53:29]
Practical and relatable: how to make a behavioural psychology book into a bestseller [57:16]
Quickfire questions [1:01:36]
Recent episodes