This December Spotify dropped its annual 'Wrapped' campaign, which captures every user's listening trends from the past 12 months in a beautifully designed, perfectly shareable story.
It's a masterpiece in clever communication and data capture, and we couldn't wait to see what it would reveal for The Internal Comms Podcast, hosted by AB managing director Katie Macaulay.
While we promise to refrain from any comment about the number of hours you spent listening to Disney's Moana soundtrack, or how 'Songs for my Cat' appeared in your top 5 albums, there is something we wanted to say.
And that's thank you, (or, for our thousands of listeners around the world, Merci, Danke, Tak, Grazie, Arigato, Kawp-kun krap/ka').
Because, for so many of you, the show has been one of your top listens of 2021! In fact, this year our followers on Spotify rose by a massive 85%!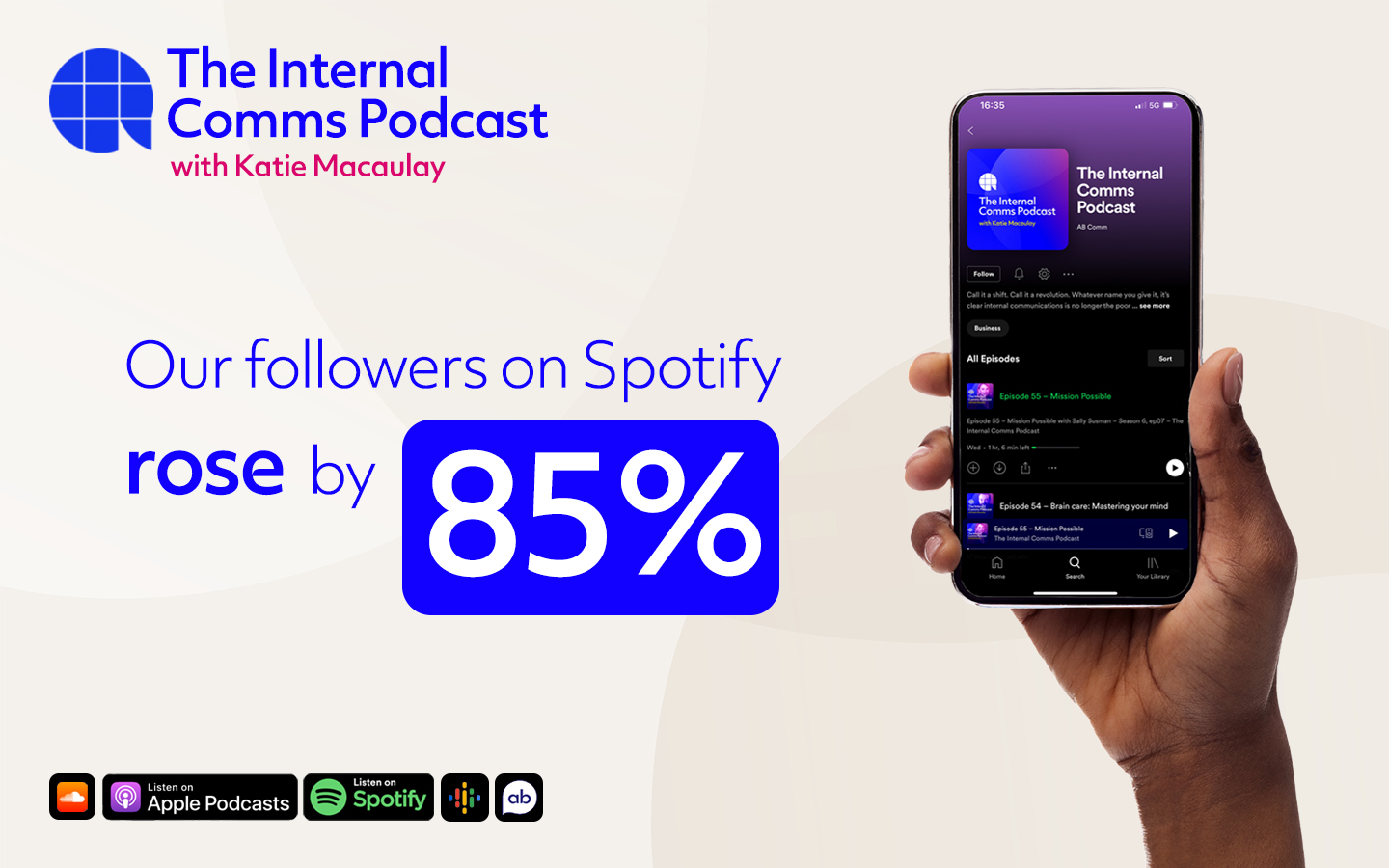 Inspired and humbled that fans around the world continue to tune in episode after episode, we decided that the perfect way to draw Season 6 of The Internal Comms Podcast to a close was to dig deeper into the stats across all our hosting platforms.
So, without further ado, we give you – *ahem* – The Internal Comms Podcast (un)wrapped.
Since first launching in 2019, listenership has grown by a whopping 127%. The show has been listened to more than 84,000 times across 55 countries, from the UK to Australia, the States to Switzerland.
Across 55 episodes Katie's welcomed 63 guests, many of whom are household names. Most recently, she caught up with Sally Susman, Executive Vice President and Chief Corporate Affairs Officer at Pfizer, about an unprecedented two years developing a Covid-19 vaccine.
"Hosting the show has become a highlight of my career," said Katie.
"With every conversation I learn something new and my passion for communication is reignited. But it's even better when listeners get in touch to say the show is helping to develop and inspire them. I always think 'that's mission accomplished!'"
If you're new to The Internal Comms Podcast, and unsure where to start, check out our most popular episodes across all six seasons below. If you don't believe us, trust the listeners – they've downloaded episodes more than 9,000 times.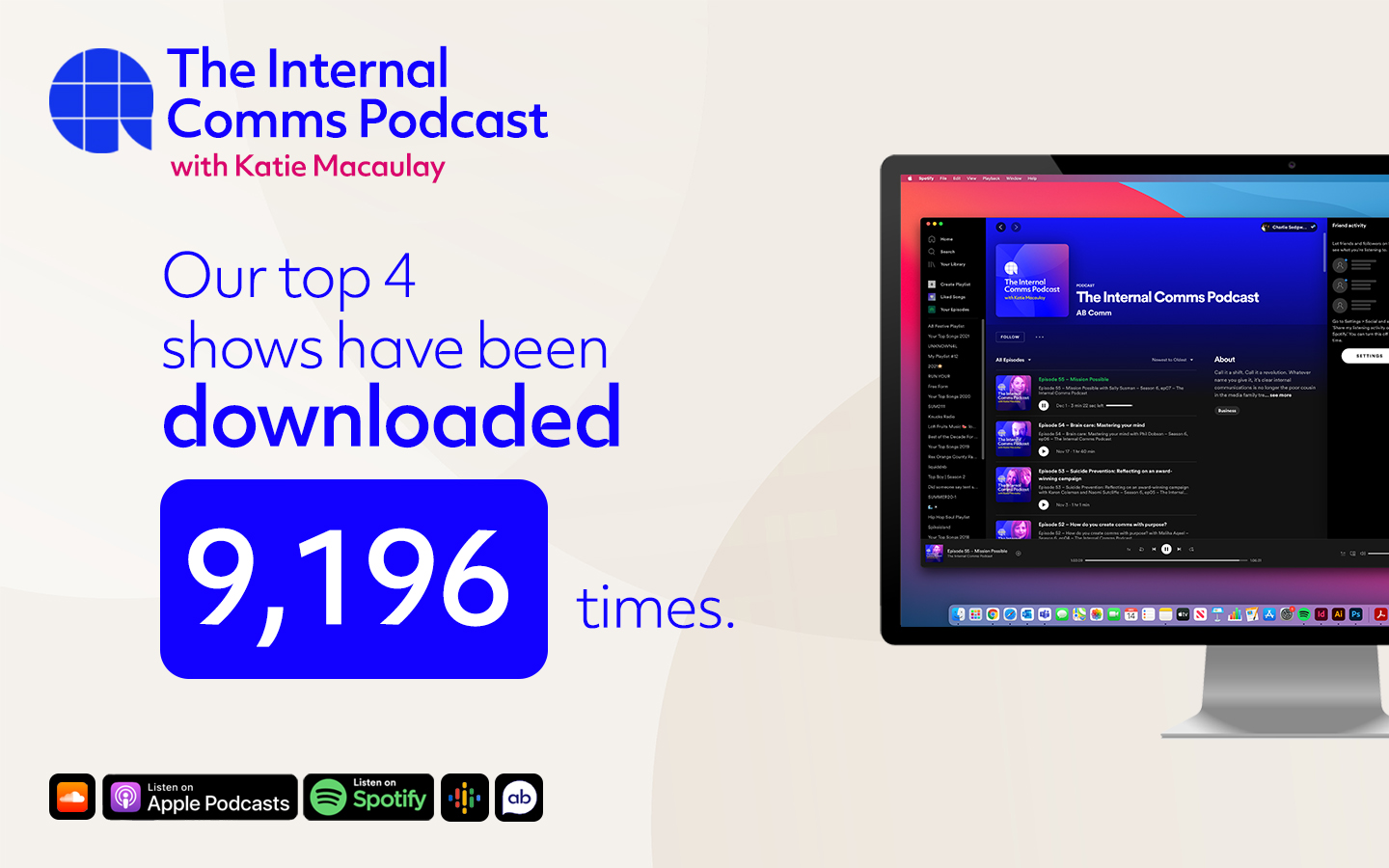 Click through to our top four shows below:
Plus, there are more than 60 hours of content in our archive, ranging from what social purpose really means to crisis comms and everything in between.
For seasoned listeners, catch up on any episodes you've missed over the holidays. You can find all our episodes on abcomm.uk/podcast, Google Podcasts, Apple Podcasts, Spotify or Soundcloud.
So, that's a wrap! But not for long – Season 7 of The Internal Comms Podcast launches in early 2022.
If you're interested in producing podcasts for your brand, get in touch. As you can see, we're quite the experts.