The Internal Comms Podcast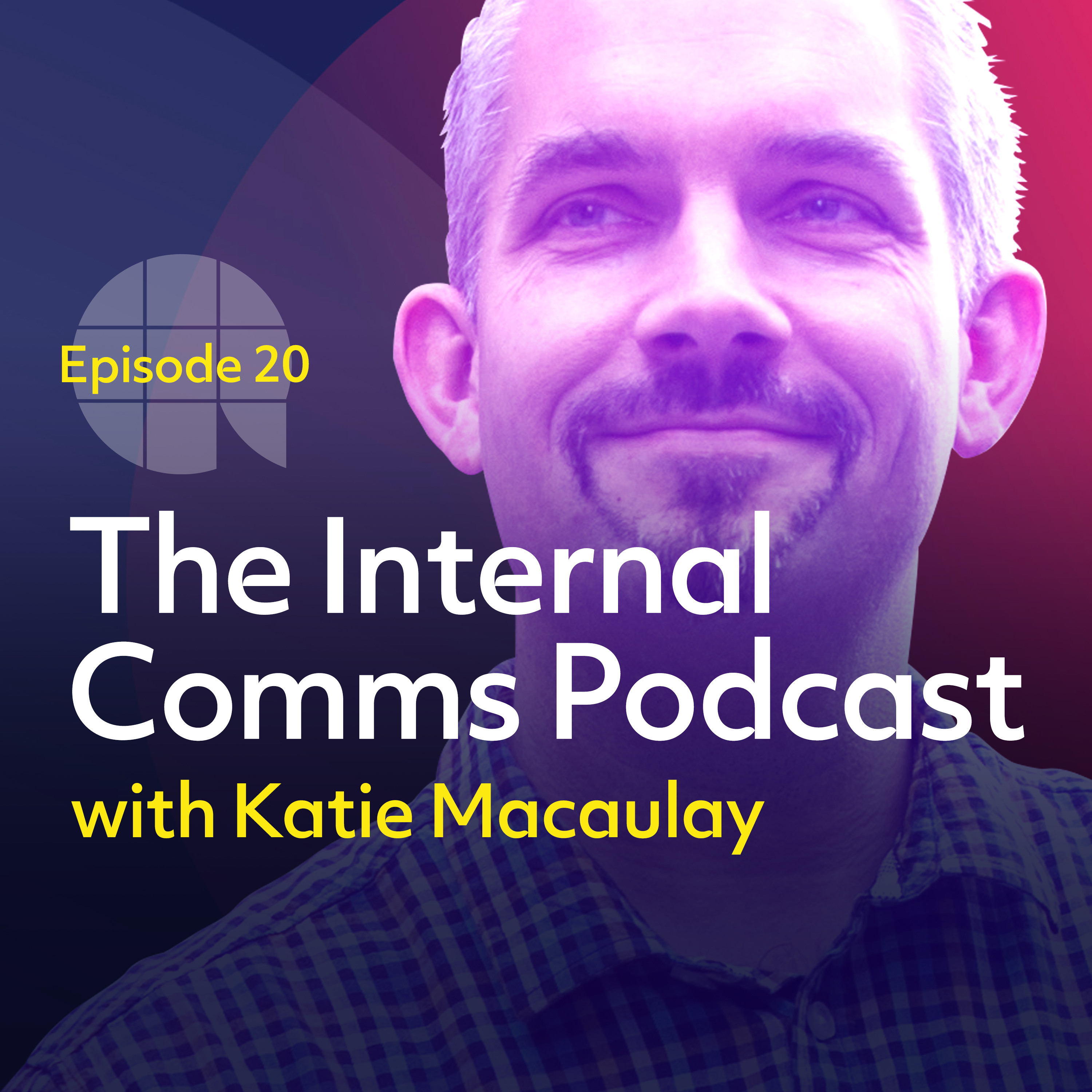 Episode 20 - Advocacy in action
Katie's guest this week is Keith Lewis, UK Social Media and Social Business Manager for Zurich Insurance – one of the world's largest insurance groups with 55,000 employees in more than 170 countries – who is well placed to talk about employee advocacy and empowering people to tell their own stories.
Earlier this year, the Edelman Trust Barometer asked 33,000 people around the word how credible they would view information from a series of different people when forming an opinion of a company. Those answering said the most credible would be the company's technical expert, while fourth on the list was a regular employee. In eighth place was the CEO. Edelman's advice to organisations is to activate our employee voices – not just official spokespeople, but our specialists and regular employees.
In the course of their conversation, Keith tells Katie about the strategies he has employed to encourage employees to open up about their experiences and expertise, as well as the value of internal social networks such as Workplace by Facebook and Yammer.
To find out more about IC and AB's work, subscribe to our monthly newsletter, AB Thinks.
Jump to
"Great power is our people" Keith discusses how social media shaped his career [3:05]
How would you define employee advocacy? [4:18]
The long game to internal conversations [5:32]
"We're in the trust game": Getting our people to sell our brand [7:09]
Finding employee advocates [8:36]
"We've got to empower people to tell their own stories" [10:30]
Cats can help: Find the reason to get people on platforms [11:12]
What type of content gets real traction? [14:57]
Protecting the brand – the guidelines [16:56]
Personal vs branded content [18:54]
Person to person engagement drives sales [20:50]
Avoid the "broadcast corporate monkey" [22:34]
Can people go off piste when posting? [25:01]
"Tours of duty" – how people are promoting their own personal brand [27:12]
"Reach is important" [29:39]
To share or not to share: when to get personal [32:52]
Social influences: the effects [35:34]
It's got to be real! [39:36]
Trojan mice: timing around comms plans [41:23]
How long does it take to establish employee advocacy? [46:38]
The collision of internal/external comms [51:24]
Extending your network [55:41]
What's the endgame? [58:50]
Recent episodes