The Internal Comms Podcast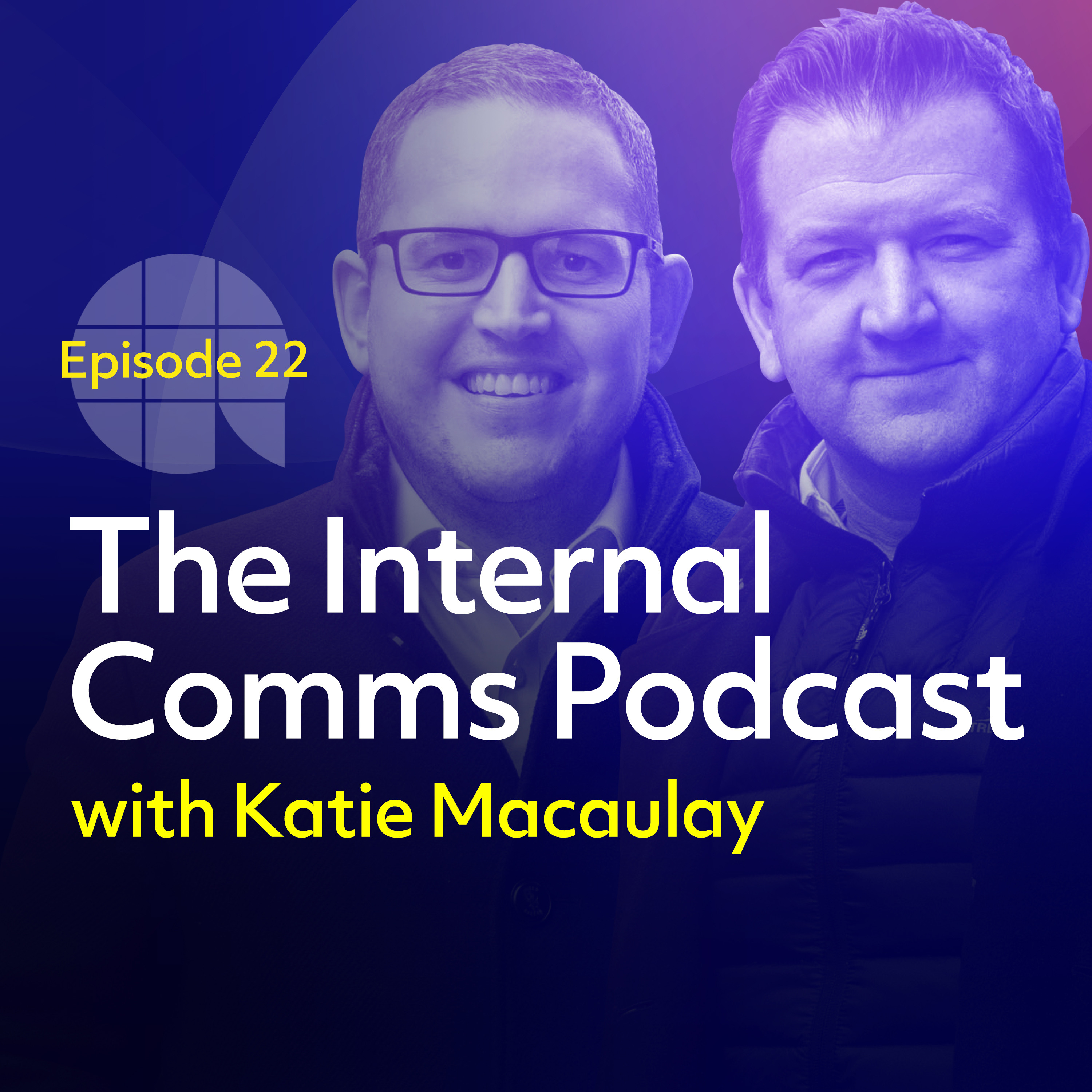 Episode 22 - State of the Sector
State of the Sector is the longest-established and most in-depth survey of the internal communication profession, based on responses from more than 1,000 professionals around the world.
Over the past decade, this annual survey has become a go-to source of information for IC practitioners, helping them see what's going on across the industry, benchmark their own IC function against competitors and build a business case for investment or development.
This year's survey report is the biggest yet – covering 45 countries and 33 industries – and its publication is as eagerly anticipated by the comms community as ever.
Shortly before the release of the 2020 report, host Katie Macaulay caught up with two new directors at Gatehouse, the internal communications agency that organises the State of the Sector survey, to discuss some of this year's key findings.
Client Services Director Kevin McDougall trained as a garden designer before entering the world of IC, while People, Service & Excellence Director Andy Macleod was a talented keyboard player. But having taken the path into IC, the duo now has more than 40 years' internal and change communications experience between them.
In this episode, they explain the purpose of the State of the Sector survey, their motivation for doing it and what they hope IC teams will gain from reading it.
They guide us through the changing role, priorities, challenges and activities of in-house practitioners around the world. And, as a new decade dawns for our profession, we hear their views on the challenges and opportunities on the horizon.
To find out more about international communications and AB's work, subscribe to our monthly newsletter, AB Thinks.
Jump to
The locations and industries covered in this year's survey [2:31]
IC professionals are becoming valued as trusted advisors and companies are investing in IC recruitment, although comms budgets remain tight [3:39]
Comms is becoming more strategic. Two-thirds of leaders now recognise the value and role of communication within their businesses [5.38]
All organisations are facing lots of change and transformation, so having an agile, evolving one-year IC strategy is becoming the norm [8:20]
Comms professionals are moving roles more frequently [9:15]
The immediate priorities for the comms profession and some of the barriers to overcome [10:27]
The need for a clear comms framework, channel strategy, planning and measurement amid the multitude of 'noise' [15:40]
Better benchmarking and use of data, and using it to inform our corporate storytelling [21:25]
39% of respondents say they don't measure the impact of their IC campaigns on behavioural change and business outcomes [23:42]
Are IC people too pessimistic? [26:16]
Amid the digital landscape, we're seeing a trend for more face-to-face communications [28:11]
Social media and how best to use the company intranet [30:50]
Leadership communication [34:44]
Addressing the content overload and enabling line managers to have the most impact in their communications [38:22]
Gathering and challenging our metrics to gain better insight [40:50]
IC and the employee experience [44:50]
How the State of the Sector survey might evolve in years ahead [46:20]
Quickfire questions [48:18]
Recent episodes