The Internal Comms Podcast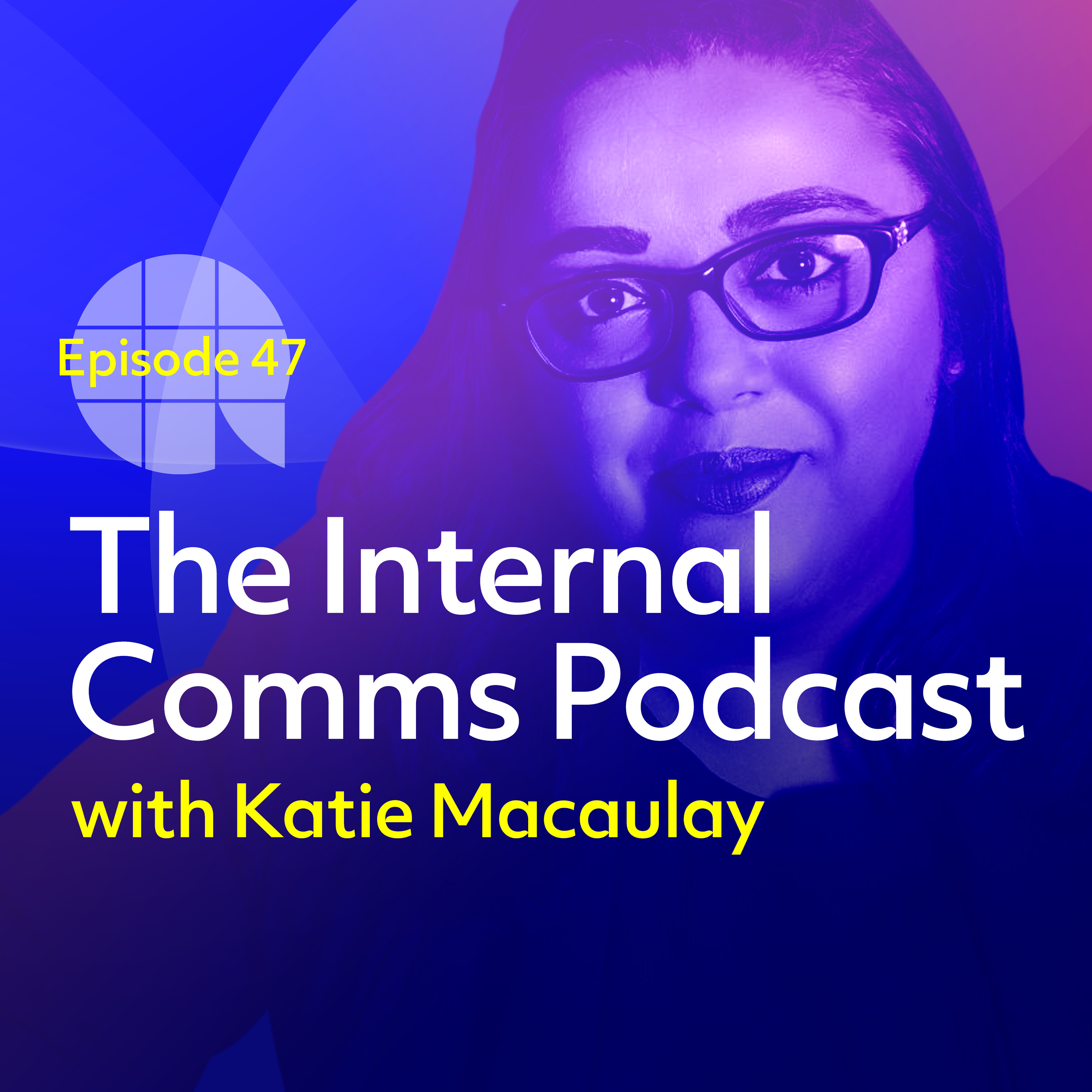 Episode 47 – Conversation with a comms rebel
Katie Macaulay's guest this week is a leading light in efforts to advance the careers of under-represented groups in IC.
Advita Patel is a qualified coach, mentor, public speaker and owner of her own consultancy firm, CommsRebel.
She is also one of a trio of women who host the Calm Edged Rebels podcast, a board director for the Chartered Institute for Public Relations (CIPR) and co-founder (with previous guest Priya Bates) of A Leader Like Me – a global initiative to assist people from minority groups within our industry.
While Advita's passion is helping organisations become more aware of diversity, belonging and inclusivity issues, she is also focused on the perennial challenge of identifying measurable outcomes for internal comms.
These are just two of the subjects tackled in a wide-ranging, open and honest conversation.
If you have any thoughts or comments on this episode, please share them using the hashtag #TheICPodcast. And make sure you're following us @abthinks
Jump to
The lure of the make-up counter: Advita's unconventional route into comms [04:50]
We just want someone to listen: the value of having a mentor [10:19]
Scratching an itch: why Advita started Comms Rebel [11:58]
Why people shy away from measurement and how you solve that problem [14:55]
'Not what I expected': launching a new business in a pandemic [23:40]
Learning to love your own voice: Advita's journey from 'a right misery-guts' to positivity [27:14]
Helping people from diverse backgrounds feel they belong at the top table [30:55]
How comms pros can influence organisations' diversity agenda [35:38]
Cancel Culture is real, but so is forgiveness – overcoming the fear of making mistakes in diversity terminology [41:22]
Plotting a route to a bias-free world [48:59]
Dare to Lead: Advita's experience of Brené Brown's training programme [52:44]
It's time to demonstrate our value to the business: predictions for IC after Covid-19 [57:33]
Quickfire questions [1:00:01]
Links from this episode
Recent episodes